During the 2021 MWC, Lenovo introduced the new Lenovo Smart Clock 2. It's their new smart clock that comes with Google Assistant built into it, and you can also have an optional wireless charging dock to go along with it.
Specs and features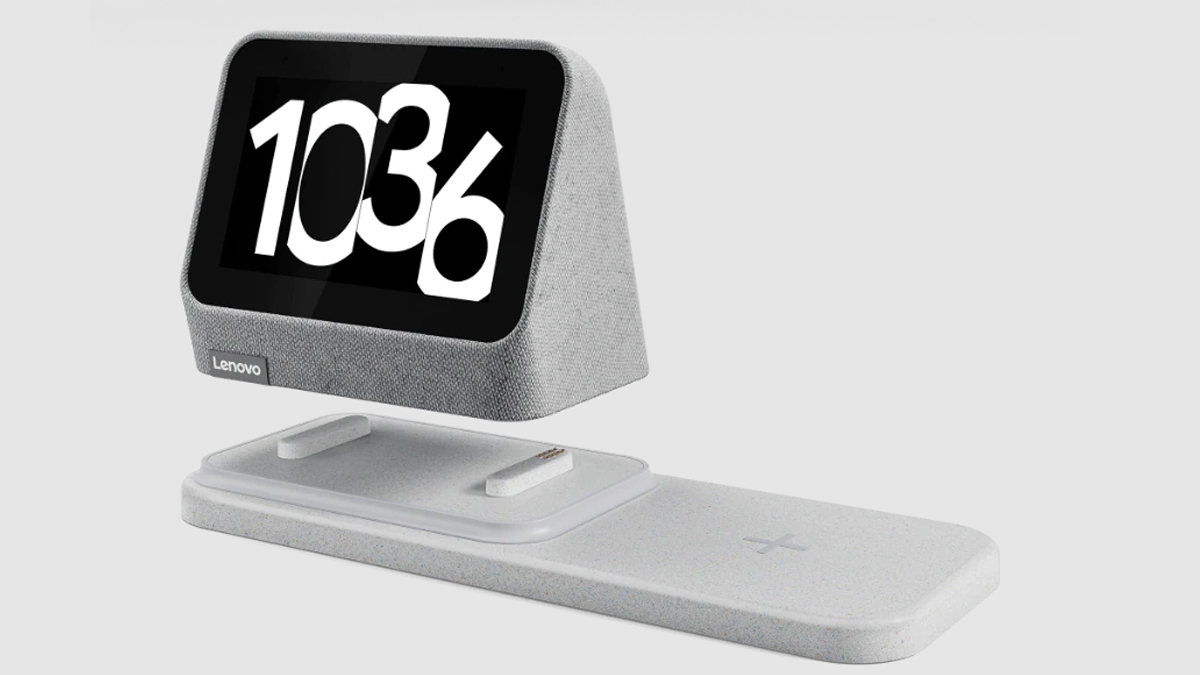 Hardware-wise, it has a MediaTek MT8167S processor underneath mated to 1GB of RAM and 8GB of storage. The Smart Clock 2 has a 4-inch IPS touchscreen display with 3W front-firing speakers and a microphone array to boot. It weighs in at just 298g and is also wrapped in a soft-touch fabric all around the body, while there's volume control buttons on the top of the clock too. You can get it in three colours: Abyss Blue, Heather Grey and Shadow Black.
As with the original Lenovo Smart Clock, it comes with Google Assistant too. The microphone and speaker setup allows you to play music, check your schedule and set alarms all with just voice commands. It can also control the other smart devices you may have in your home. A toggle switch lets you mute the microphones too.
But unlike its predecessor, you can pair it with an optional wireless charging dock that can charge your smartphone while you sleep. The wireless charge itself can charge at speeds up to 10W, and is compatible with Apple's MagSafe wireless charging. If you have more than one device, you could use the USB Type-A port on the back of the dock to charge your other devices too. While it's docked, it can also double as a nightlight.
Price and availability
The Lenovo Smart Clock 2 launches with a starting price tag of €89.99, which is roughly RM 444.86. The optional wireless charging dock however will be available as a separate add-on accessory or together with the Smart Clock 2 in a bundle SKU. It's slated for a global release in August later this year. However, there's no word from Lenovo Malaysia just yet on local pricing and availability.
In the meantime, you can check out its product page on Lenovo's website for more information.