Fave has rolled out its new "Buy Now, Pay Later" (BNPL) feature in Malaysia and Singapore, known as FavePay Later. Fave users may now enjoy interest-free credit, which can be used at over 40,000 stores. FavePay Later is available for iOS users starting today, while Android users will be able to use the service in July 2021.
Qualified users are allowed to split purchases over three equal instalments, interest-free. With every purchase, users will get up to 10% cashback as well. FavePay Later is available at all Fave merchants across Malaysia and Singapore, including Puma, Marks & Spencer, Pandora and more.
To use FavePay Later, simply ensure that your debit or credit card is linked and you're good to go. FavePay Later eligibility depends on a number factors, including but not limited to usage of FavePay, account status, and credit or debit card validity.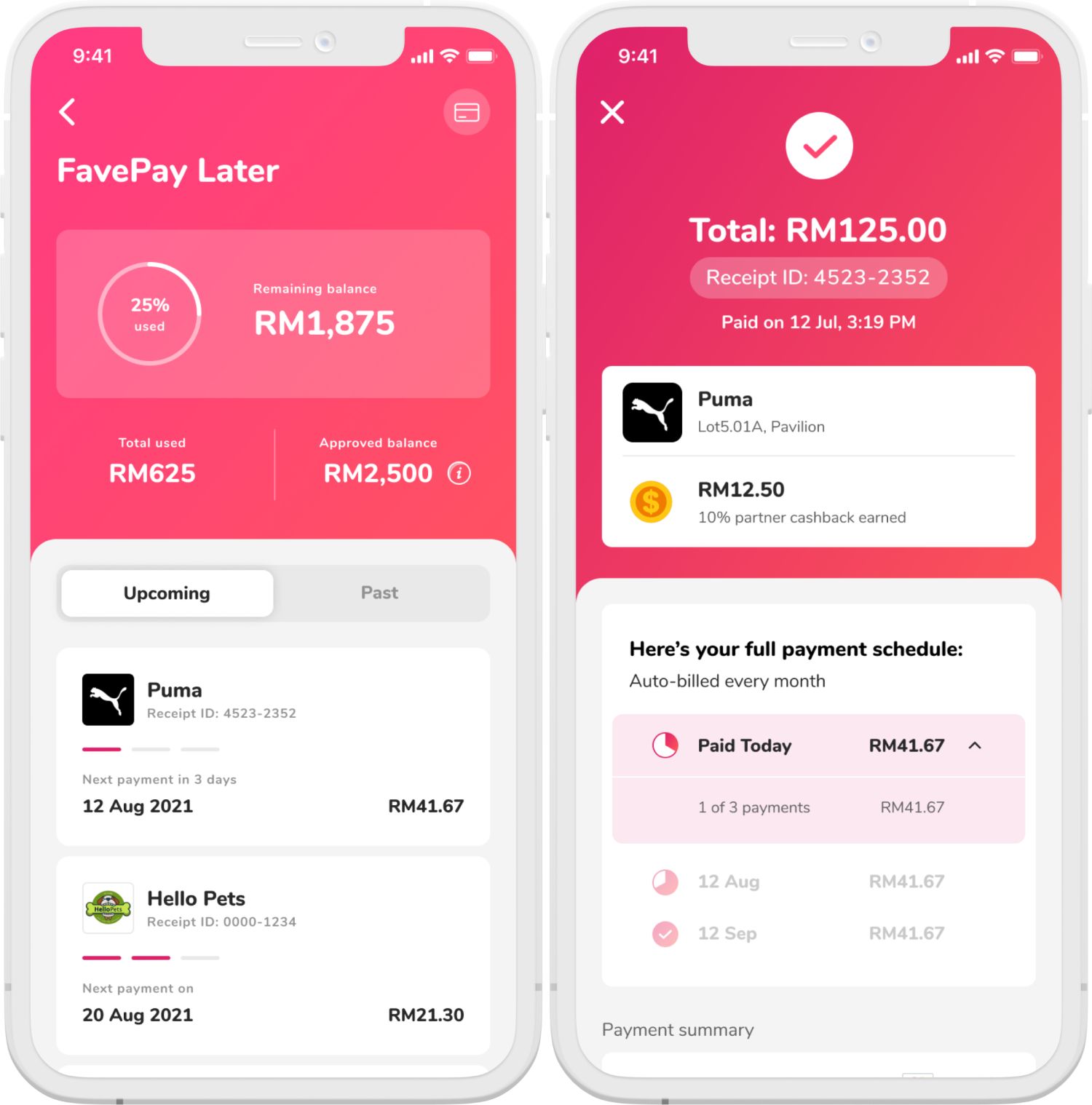 The instalments will be charged on your credit or debit card that is set as primary. According to the FAQ on Fave's website, payments are deducted at a fixed monthly interval from the same date where the first payment was made. Payments that exceed 7 days are subject to a 1.5% penalty fee, based on the total overdue amount payable.
Given the current COVID-19 restrictions, the introduction of FavePay Later will highly benefit individuals facing financial constraints, in addition to those who do not own credit cards as well.
Merchants who may be struggling with low sales numbers also stand to gain from this feature. With FavePay Later, there are no added integrations required nor are there dedicated platforms needed for merchants with FavePay Later, resulting in greater convenience. Fave also intends to expand its BNPL service to major e-commerce platforms in Southeast Asia within the second half of the year.
FavePay adds to the growing list of e-wallets that support "Buy Now, Pay Later" services, following Grab's PayLater and Shopee's SPay Later, respectively.
The Fave App is available for download on the App Store and Google Play.