John McAfee, the antivirus software businessman who founded McAfee Corp, was found dead in his Spanish prison cell in an apparent suicide. This came just hours after Spain's courts approved extraditing him to the United States where he was wanted due to tax evasion.
The Spanish police had confirmed reports of a 75-year old found dead in a prison in Barcelona late last night. They added that they had tried to save his life but had been unsuccessful, and that everything points to suicide. His lawyers later said that McAfee had hanged himself.
McAfee had been arrested in the Barcelona airport back in October of last year while trying to board a plane to Istanbul. He was a wanted man back in America after failing to file tax returns for four years—despite having earned millions as a speaker, consultancy work and selling the rights to his life story. He was also highly engaged in cryptocurrencies, and had spent a lot of time on Twitter talking about Bitcoin.
It's alleged that McAfee had hid his income by having it banked into the accounts of nominees. They also accused the antivirus founder of hiding his assets such as real estate property by having them registered under other people.
The English-born American remains best known for the antivirus software McAfee VirusScan that he pioneered back in the 1980s. But his erratic and reckless behaviour eventually led to him resigning from the company he founded in 1994, and since then he's run into trouble with the law all over the world.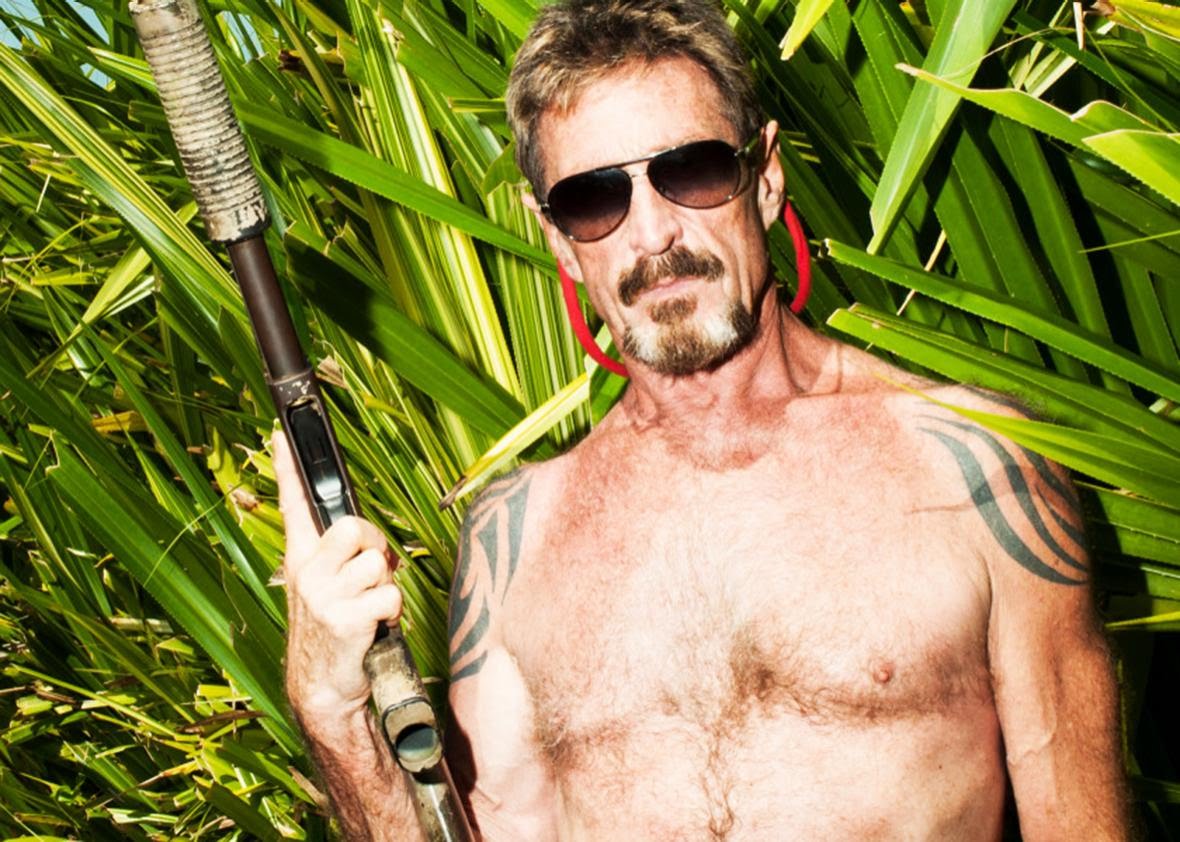 His erratic behaviour includes two attempts for the US presidency, arrests for driving while drunk and was also held in Dominican Republic after travelling on a yacht filled with guns, ammo and military gear. One of his more infamous scandals was in 2012 when he went on the run in Belize, after a neighbour of his was murdered. Police knocked on his door, only to find a large number of guns and a 17-year old girl who was living with McAfee.
McAfee was also better known for his heavy promotion of cryptocurrency in his later years. He frequently promoted numerous cryptocurrencies, and styled himself as a cryptocurrency guru on Twitter. Eventually, he would be charged with fraud in March of this year, after running a pump-and-dump scheme where he promoted certain cryptocurrencies on Twitter to drive up value, before selling it off for profit.
McAfee Corp itself meanwhile would later be bought by Intel in 2010 for USD 7.7 billion. Intel had tried to rebrand it into Intel Security in 2014, but this was a short-lived move as Intel changed it back to McAfee in 2017.
If you're feeling distressed or suicidal, please call the Befrienders at their hotline 03-79568145. They are available 24 hours everyday. Alternatively, you may also email [email protected]