I'm all for decorative pieces in the house that are also useful gadgets—like my air purifier that also looks like a pretty floral vase. So, I was intrigued when I learnt about a new decorative wall display from Ikea that also doubles as wireless speakers—the Symfonisk.
The Symfonisk Picture Frame Speaker—a collaboration between the Swedish furniture company and sound system maker Sonos—is their third product together. They have previously developed the Symfonisk Bookshelf Speaker and the Symfonisk Table Lamp Speaker.
The wall display is a 22-inch by 16-inch frame with wireless speakers inside. The frame is available in white or black, but Ikea also mentions that you can replace the front with "different interchangeable fronts" to suit your taste. However, I doubt that you can replace it with something like a paper poster, as the fronts are made of polyester.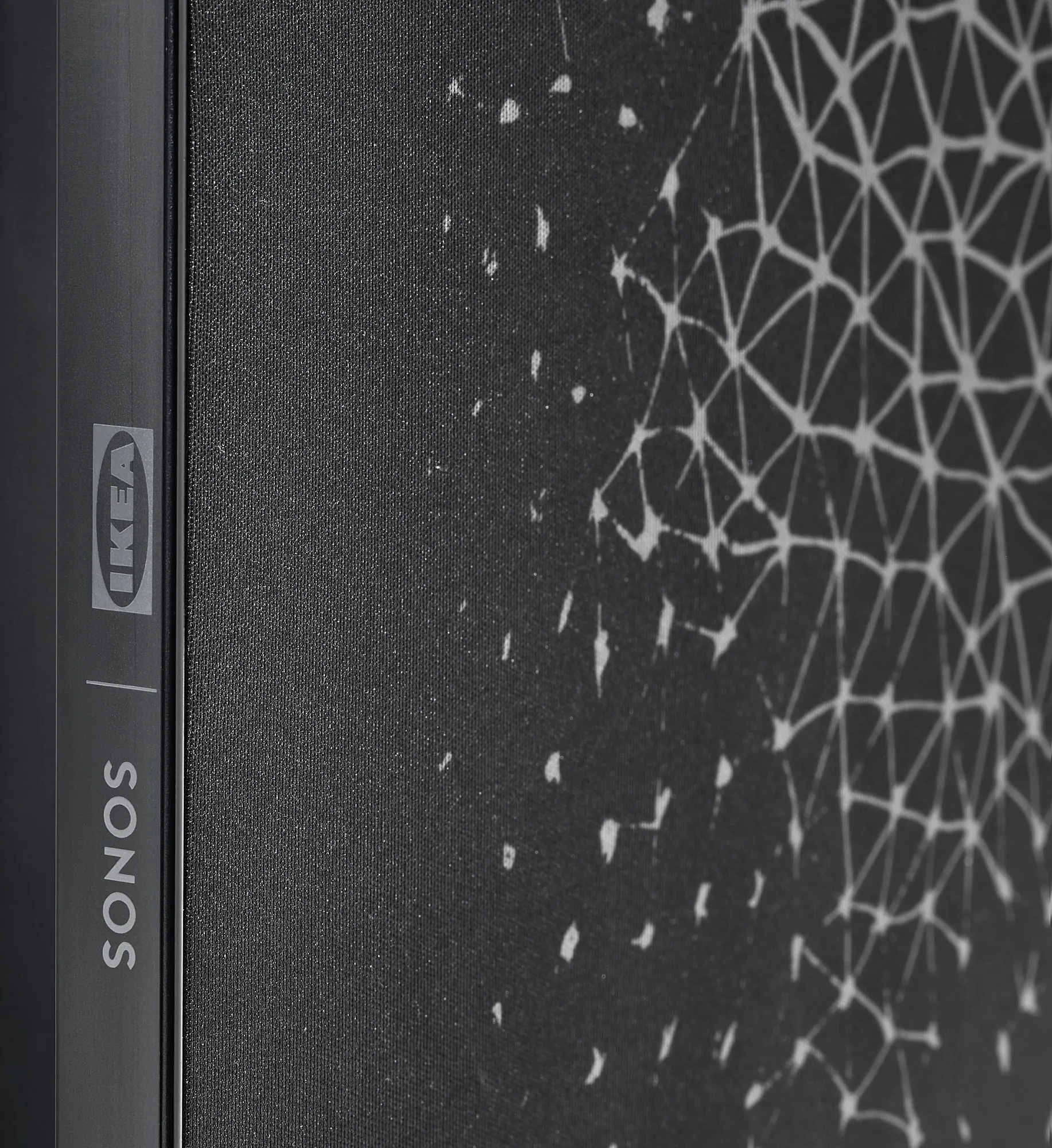 According to Ikea, the Symfonisk speakers connect over WiFi, and if you have more than one you're able to group all of them around your house to play music in sync. The Symfonisk also has a "special diffuser" that enables the speaker to spread high-frequency sounds all around the room.
At the back of the frame, there is a wire guide that lets you choose the exit route for the wire to fit your chosen wall framing. You are even able to hang it in portrait and landscape using a magnetic hook.
If you'd rather let it stand on a table, the frame has retractable rubber feet to help you do that. As for control buttons like volume rockers and the play/pause buttons, they are placed on the back of the frame's edge.
To set up the Symfonisk, plug in your speaker into a power outlet, download the Sonos app (iOS, Android) and follow the instructions there. The speaker is compatible with Airplay, Spotify Connect, and Ikea Home Smart.
The Symfonisk Picture Frame Speaker is priced at USD 199 (RM825.35). However, it is only available to those in the U.S., and even if you are in the U.S. it is currently out of stock.
[ SOURCE, IMAGE SOURCE ]
Related reading