The Klang Valley will soon get another mega vaccination centre with the opening of the Bukit Jalil Stadium PPV next week. Set to open on 21st June, the Bukit Jalil Stadium PPV will be able to vaccinate up to 10,000 people daily which will accelerate the National Immunisation Programme.
Bukit Jalil Stadium PPV will begin its operations on June 21. It will be able to vaccinate up to 10,000 people per day.

This is an initiative that is in line with the targets of the National Recovery Plan.#LindungDiriLindungSemua pic.twitter.com/6HV7fVHdTA

— Vaksin COVID-19 🇲🇾 (@JKJAVMY) June 19, 2021
Youth and Sports Minister Datuk Seri Reezal Merican Naina Merican said the large-scale PPV will enable more people, especially around the Klang Valley to get vaccinated, with focus on people aged 40 and below.
He added that in the initial stage, a total of 60 MyVac volunteers will be assigned to the stadium and it will be increased as needed. If you're interested to sign up as a volunteer, you can sign up at the MyVac website.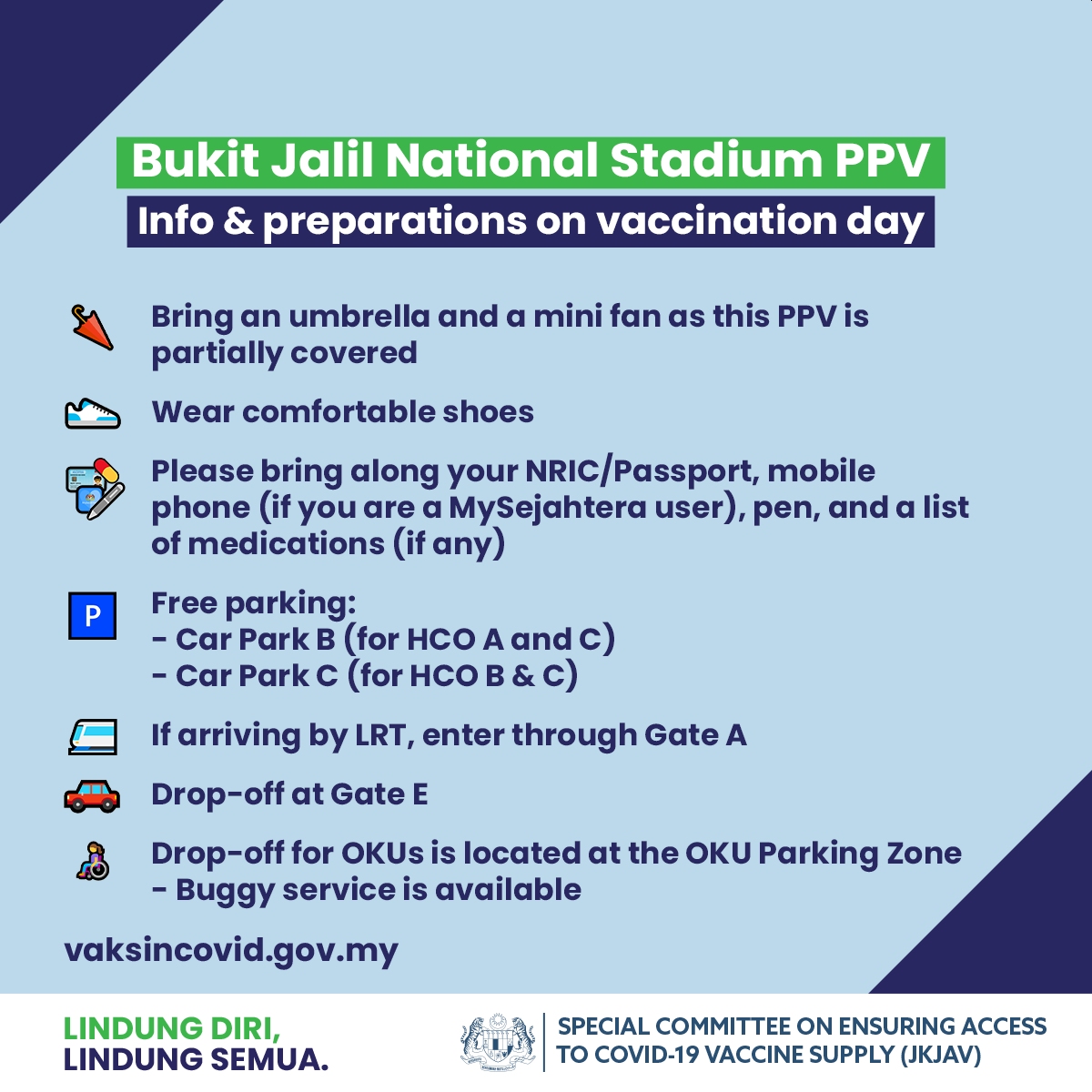 After three consecutive days of hitting more than 200,000 doses per day, vaccinations have dipped to 180,066 doses yesterday. 147,616 have gotten their first dose while 32,450 have received their second dose.
As of 18th June 2021, over 5.5 million doses have been administered so far. Almost 4 million people in Malaysia have received at least a single dose which is 12.1% of the total population. Out of this figure, 1.5 million have completed their vaccinations with two doses.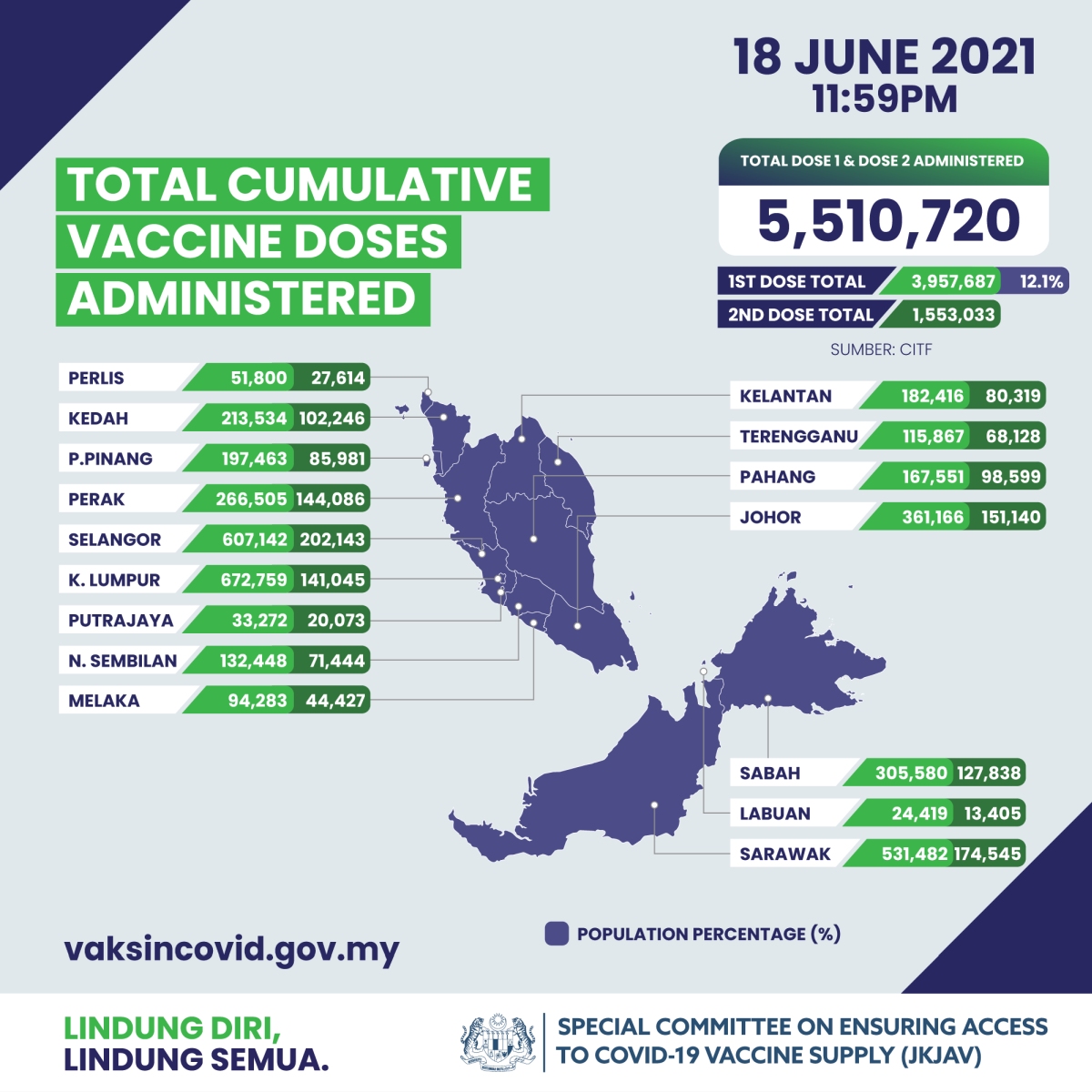 Selangor has the most completed vaccinations with 202,143 individuals gotten two jabs, followed by Sarawak with 174,545 individuals and Johor with 151,140. Malaysia is currently vaccinating workers in crucial manufacturing sectors under Phase 4, while Form 5 students are expected to get their vaccines in schools starting in July.
[ SOURCE ]
Related reading