Gorilla Mobile is a Mobile Virtual Network Operator (MVNO) based in Singapore which aims to put your unused data back into your pocket. According to the telco, 87% of Singaporeans pay for data that they don't use every month. To address this issue, they have introduced a SwitchBack feature that lets you turn your unused data into credits to avoid wastage.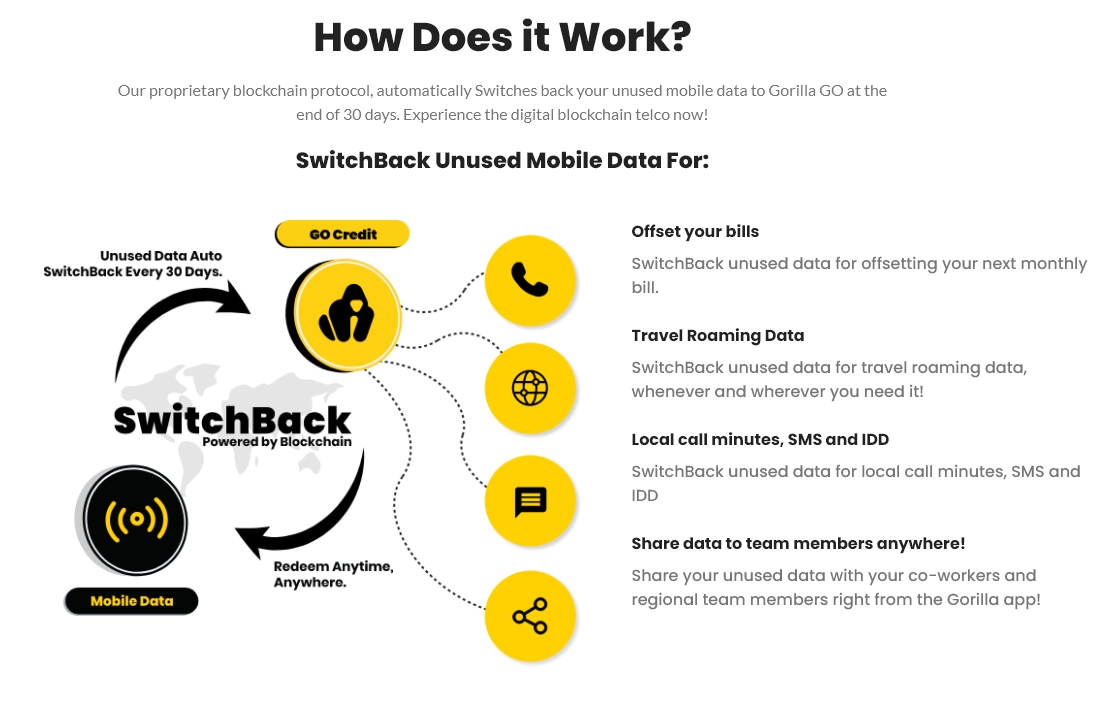 Using blockchain technology, Gorilla Mobile allows users to convert their unused data into Gorilla Go Tokens, a digital asset that does not expire. You can use the tokens to offset future bills, redeem calls, SMS, IDD, roaming data or share data with other team members. The unused data will automatically SwitchBack every 30 days and it's better than the typical rollback data feature from other telcos which will eventually expire.
It's worth pointing out that the concept of reusing unused data isn't new and we've seen something similar on Digi's Tapp. How much you'll save depends on the Gorrila Go Token value as it is yet to be seen if you can redeem the same amount of data from the tokens you receive after the SwitchBack process.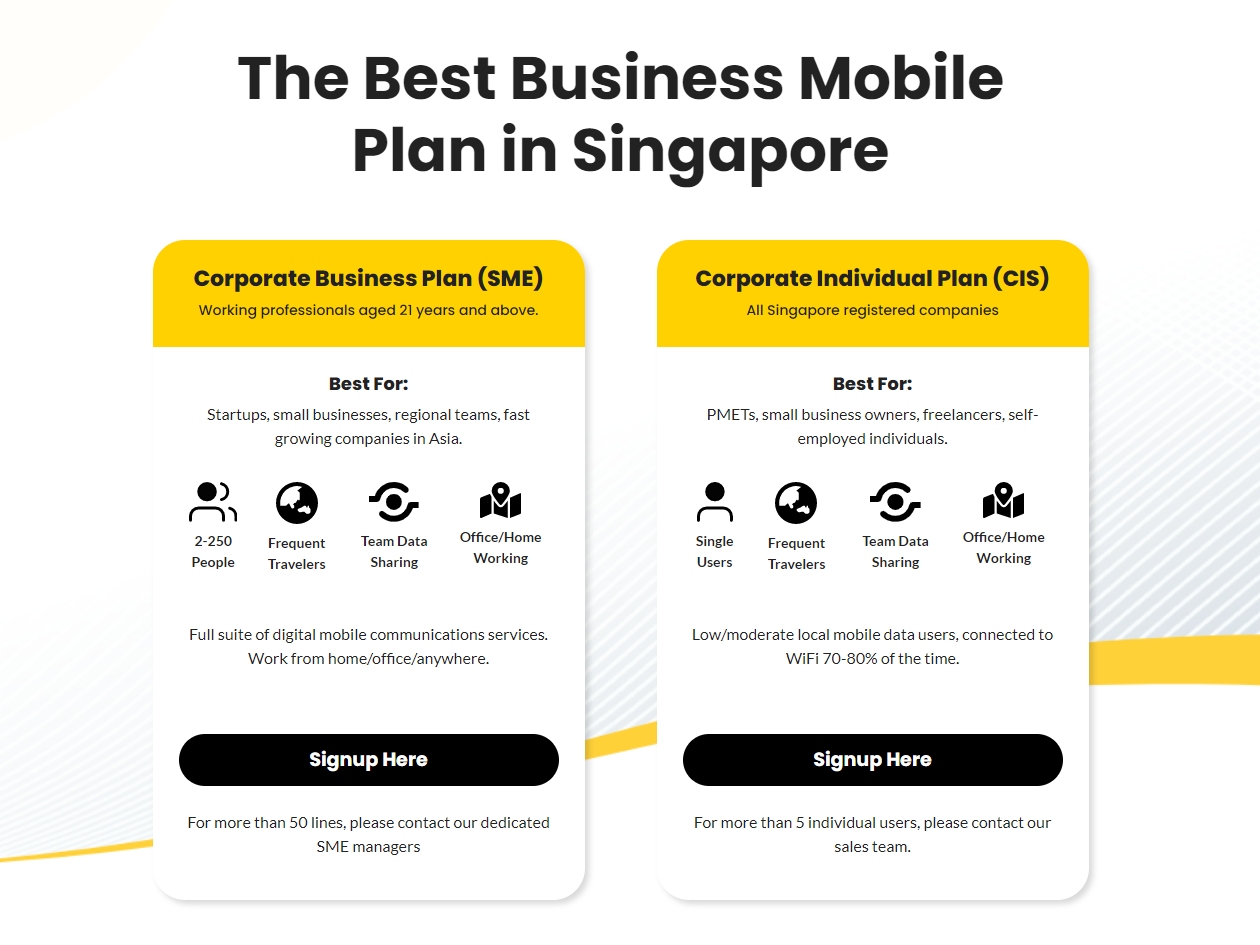 At the moment, the telco is targetting business users during its pre-launch phase. There's the Corporate Individual Plan for individual users and the Corporate Business Plan which caters to startups, small businesses and regional teams with a size of 2-250 people.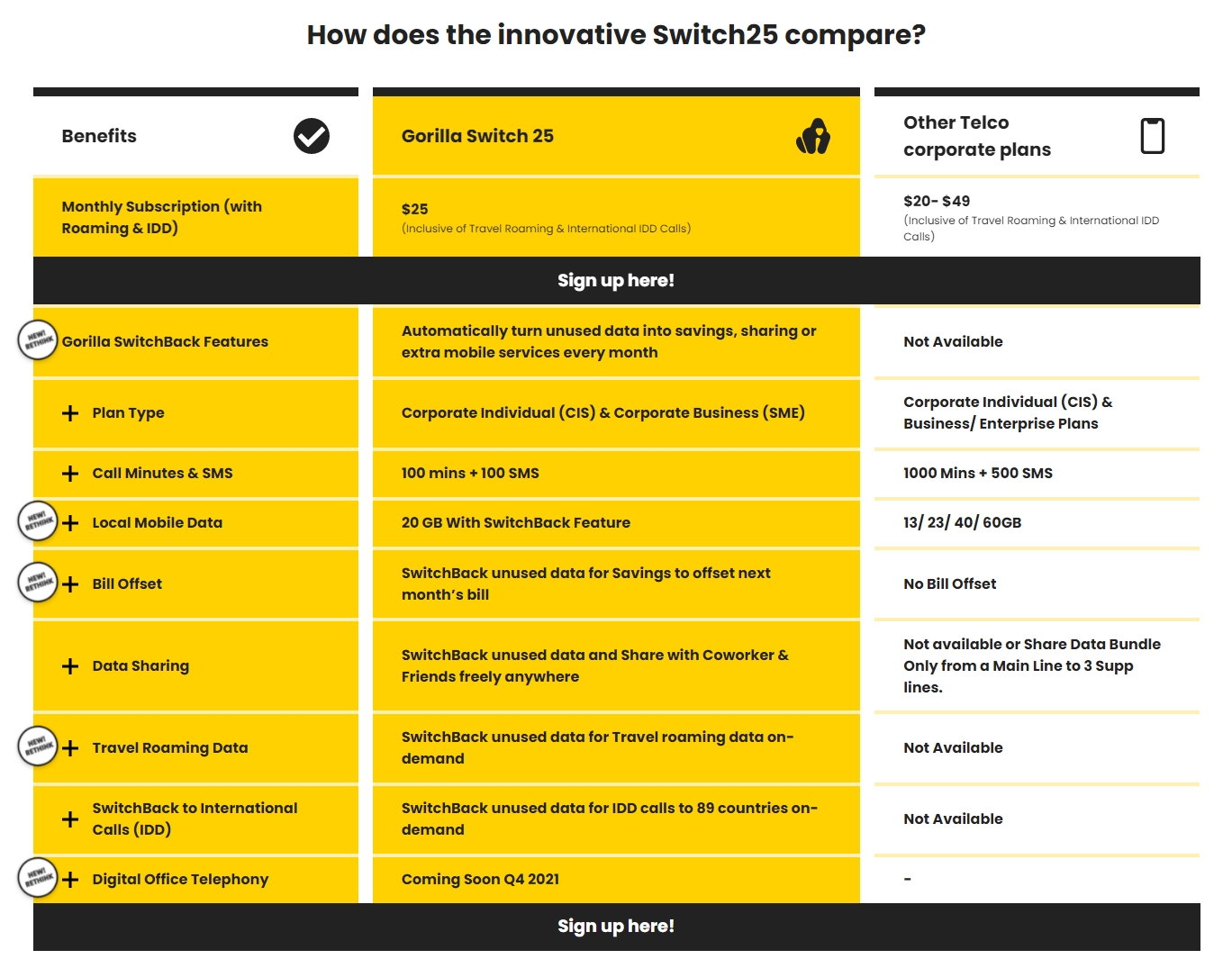 The plan starts from SGD 25 (about RM77) and it comes with 20GB of data, 100 minutes of calls and 100 SMS. There are add-ons such as SGD 2 (about RM6.18) for unlimited incoming calls and SGD 8 (about RM24.71) for unlimited outgoing calls.
There are no contract or activation fees and the MVNO uses the M1 network. According to Gorilla Mobile CEO Xanne Leo, they are targetting to expand to Malaysia and Thailand in the next 18 months, with plans to enter Vietnam, Indonesia, the Philippines, Japan, Korea and Taiwan later.
For more info, you can check out the Gorilla Mobile website.
[ SOURCE ]