Acer Malaysia has brought to our shores a new all-in-one desktop, the Acer Aspire C24 -1651.
Specs
Available in two models, the new Aspire C24 comes with either the 11th Gen Intel Core i3-1115G4 or Core i5-1135G7. Do note that it appears as though both models have been underclocked to operate between 0.9GHz and 2.4GHz. The Core i3 model comes with Intel UHD Graphics, 4GB of RAM and 512GB of storage, while the Core i5 variant has Intel Iris Xe Graphics, 8GB of RAM and 512GB of storage.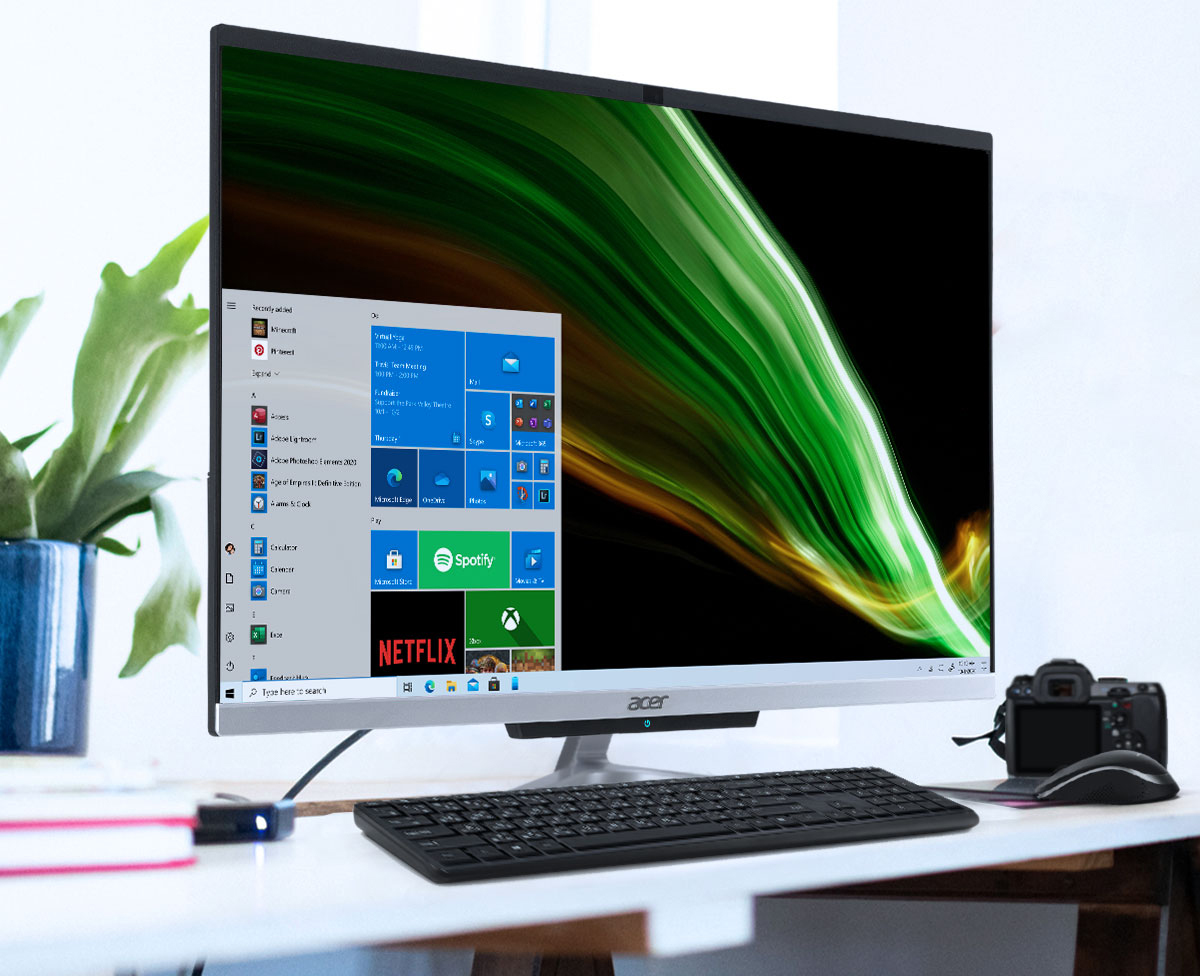 Positioned as a family computer, it comes with a 23.8-inch FHD IPS touchscreen tiltable display. It also features a sleek minimalist design, with a built-in webcam, microphone and stereo speakers. You can get great cable management with built in support for wireless keyboards and mouse through Bluetooth 5.1. Speaking of wireless keyboards, an Acer wireless keyboard and mouse is included in the box, along with a Vesa mount kit in case you'd like to wall mount the Aspire C24.
In terms of I/O, the Aspire C24 comes with 2x HDMI port, 1x card reader, 1x USB Type-C, 2x USB Type-A and 1x audio jack. It also features a LAN port as well as Wi-Fi 6 connectivity.
Pricing and availability
The new Acer Aspire C24 all-in-one desktop is available for purchase now from the Acer Malaysia Store website, at the following prices:
Intel Core i3-1115G4, 4GB RAM, 512GB SSD — RM 3,199

Intel Core i5-1135G7, 8GB RAM, 512GB SSD — RM 3,599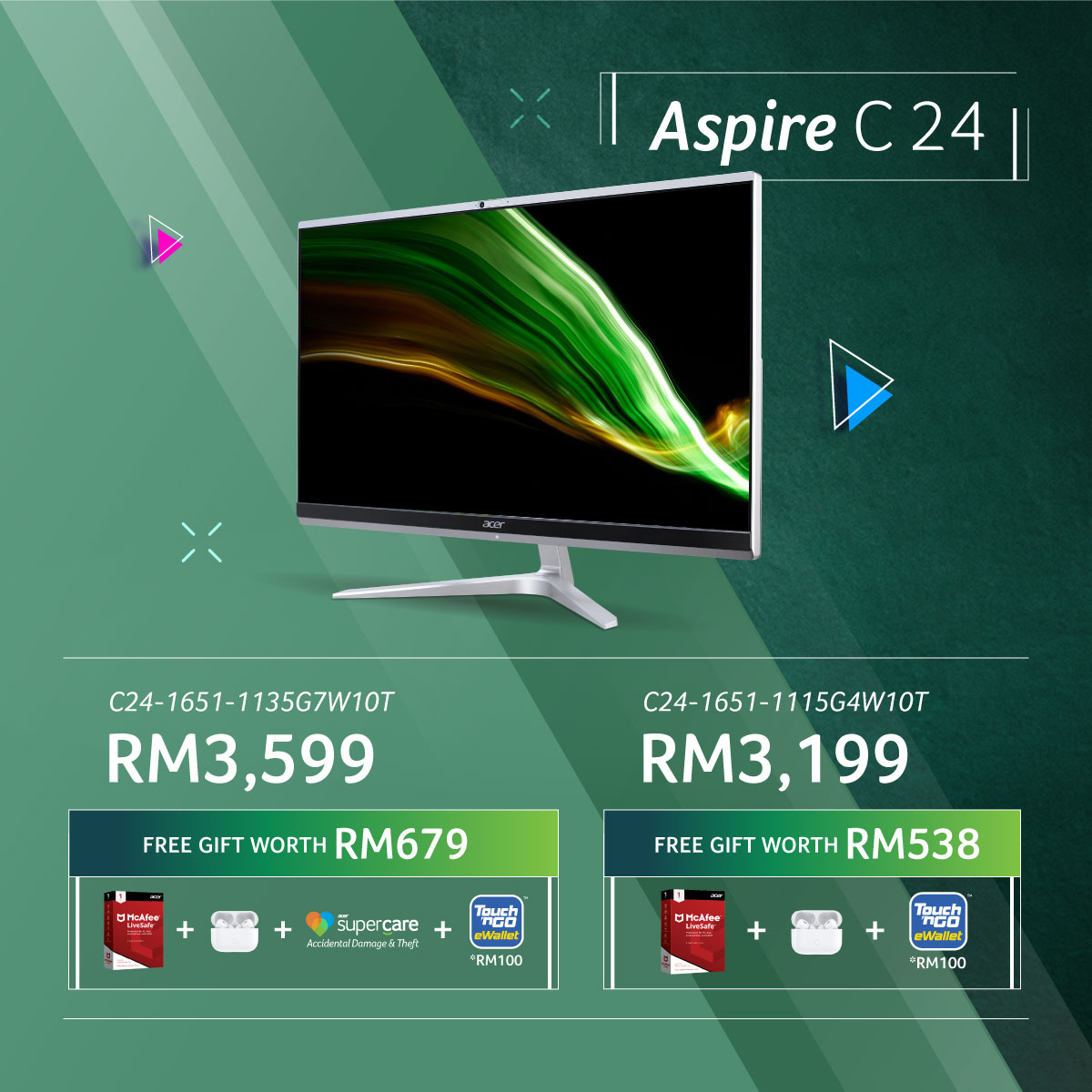 From the 19th of June till the 21st of June, Acer Malaysia will be throwing in some freebies with your purchase as well. If you get the Core i3 variant, you stand to get a free copy of McAfee antivirus, a pair of Gateway wireless earphones and RM100 through Touch n Go. For the Core i5 mode, you can get all of the above as well as Acer SuperCare Accidental Damage & Theft.
For more info you can check out its product page on the Acer website.