YTL Communications has reached out to us to respond to the recent fire incident involving one of their Yes branded phones. Its CEO Wing K Lee said they are taking the reported incident very seriously as the safety of their products and users is of paramount importance, and they will investigate the matter fully.
As reported earlier, a Yes Altitude 3 caught fire when a 9-year-old student was using it for online classes on Monday. His aunt had posted a photo of the damaged phone which showed an expanded battery.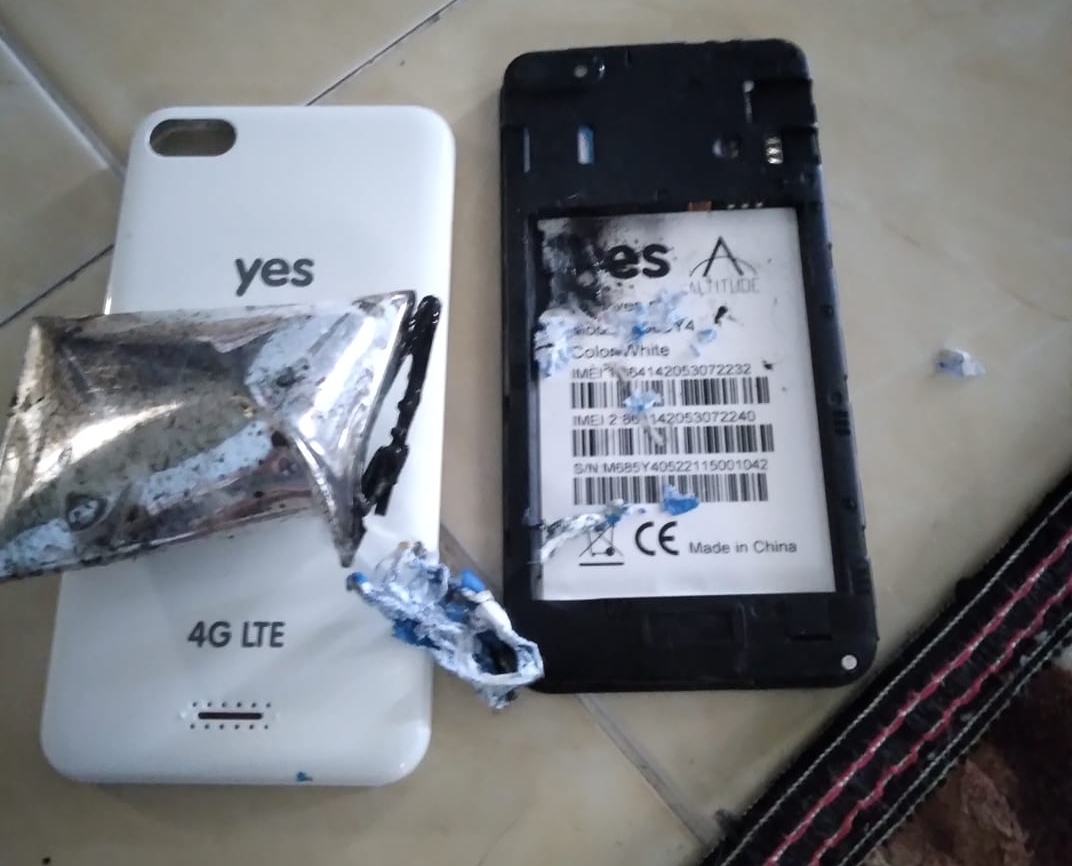 After being alerted about the Facebook post, YTL Communications have contacted Puan Suryani but was told to contact her brother who is the recipient of the phone. At the time of issuing us the statement, the company is still unable to reach the registered user but they will continue to contact the customer to investigate the matter.
Yes Altitude 3 jointly developed with China Mobile
Wing shared that the Yes Altitude 3 was jointly developed by Yes and China Mobile. He added that over 100,000 phones of the same model were distributed to B40 families under the Learn From Home initiative. The programme had started last year and they have not received reports of any safety incidents.
China Mobile which makes the device has confirmed that the same battery used in the Altitude 3 has been in production since 2018 and more than 4.5 million units have been shipped worldwide without any similar incidents.
Perak's TCS initiative is different from Jaringan Prihatin
Wing also clarified that phones distributed under the Perak state government's "Tuisyen Cikgu Saarani" (TCS) initiative is actually a separate programme that's supported by the YTL Foundation. The program was launched in April under YTL Foundation's Learn from Home Initiative where the phones and data plans are fully sponsored and funded by the foundation.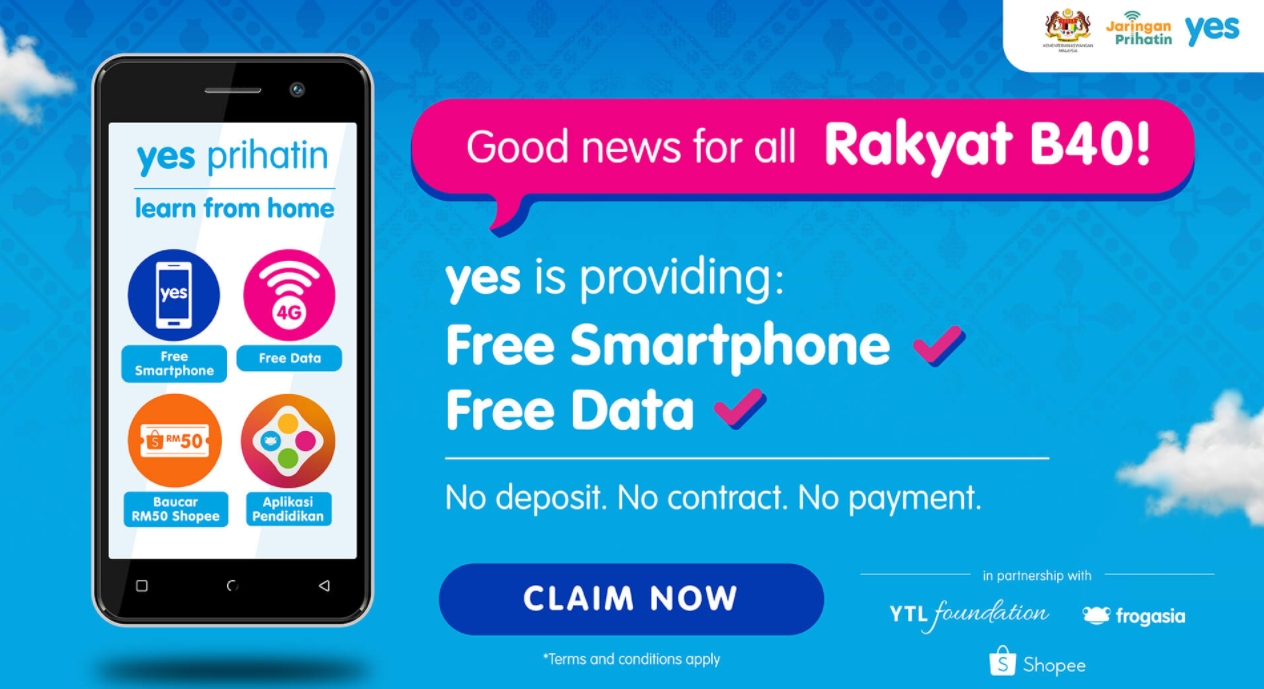 He emphasised that the TCS initiative has no connection to the Jaringan Prihatin Programme which relies on subsidies from the government. As announced during the PEMERKASA Plan, B40 households with children will receive a subsidy RM300 for the purchase of new phones. This means households who have received the free phones via TCS can still apply for a phone under the Jaringan Prihatin Programme from their preferred telco.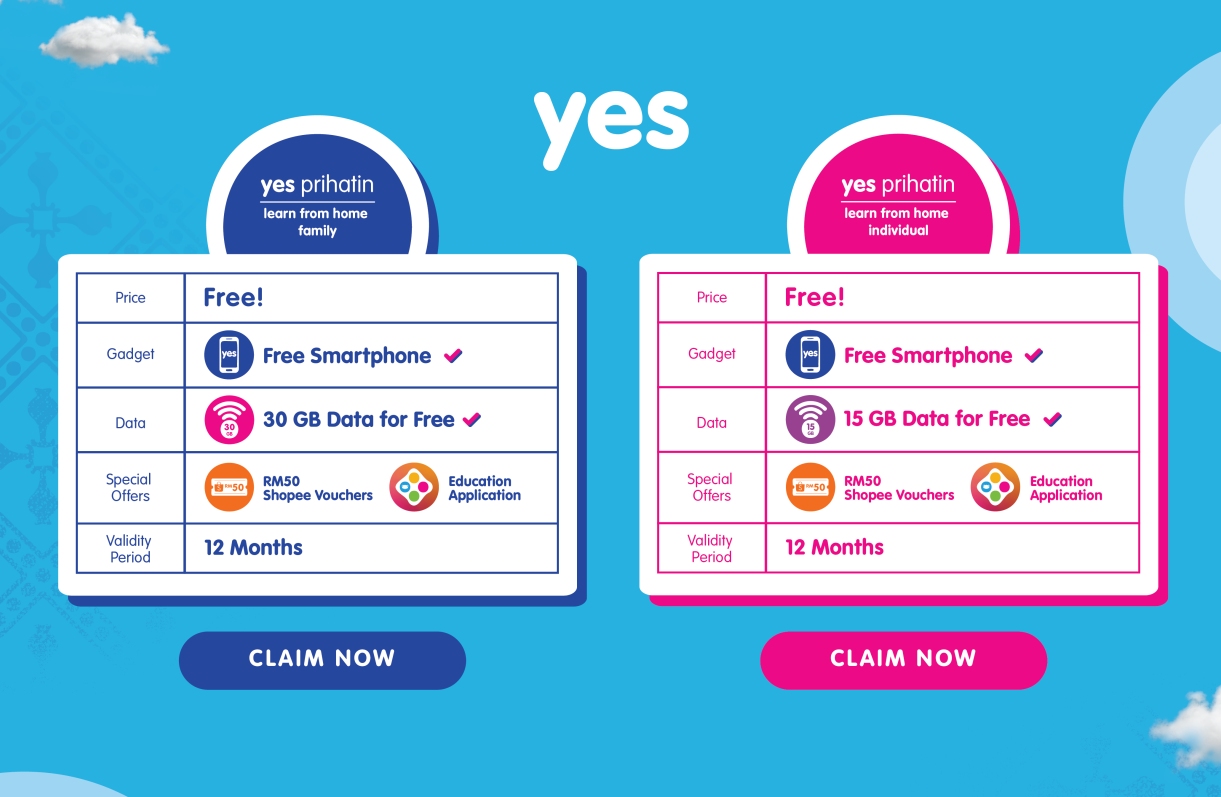 Unlike other telcos, Yes is offering B40 families a free Android phone and free 30GB data per month for 12 months with no deposit, no contract and no upfront payment required. For B40 individuals without children, they can also redeem a free Android phone but with 15GB of data per month for 12 months.
This afternoon, the Perak Menteri Besar Datuk Saarani Mohamad had hit back at critics saying that free low-spec phones are better than no smartphones at all. He clarified that the phones were contributed by YTL Foundations and the state government didn't spend a single sen.
As reported by Harian Metro a day ago, the Chairman of Education, Higher Learning and Human Resources Committee Ahmad Saidi Mohamad Daud said the free phones are of low quality and it is to prevent the devices from being misused for playing video games.
The Yes Altitude 3 comes with a 5″ 854×480 pixels resolution display, a 1.3GHz MediaTek processor, 1GB RAM and 8GB of storage. The device runs on Android 10 (Go Edition) and it is powered by a removable 2,000mAh battery.
Yes Altitude 4
It appears that Yes has quietly released a newer Altitude 4 model which offers better specs. The device is also manufactured by China Mobile and it offers a larger 5.5″ display pushing 960×480 pixels resolution with a 1.4GHz quad-core UNISOC SC9823E processor under the hood.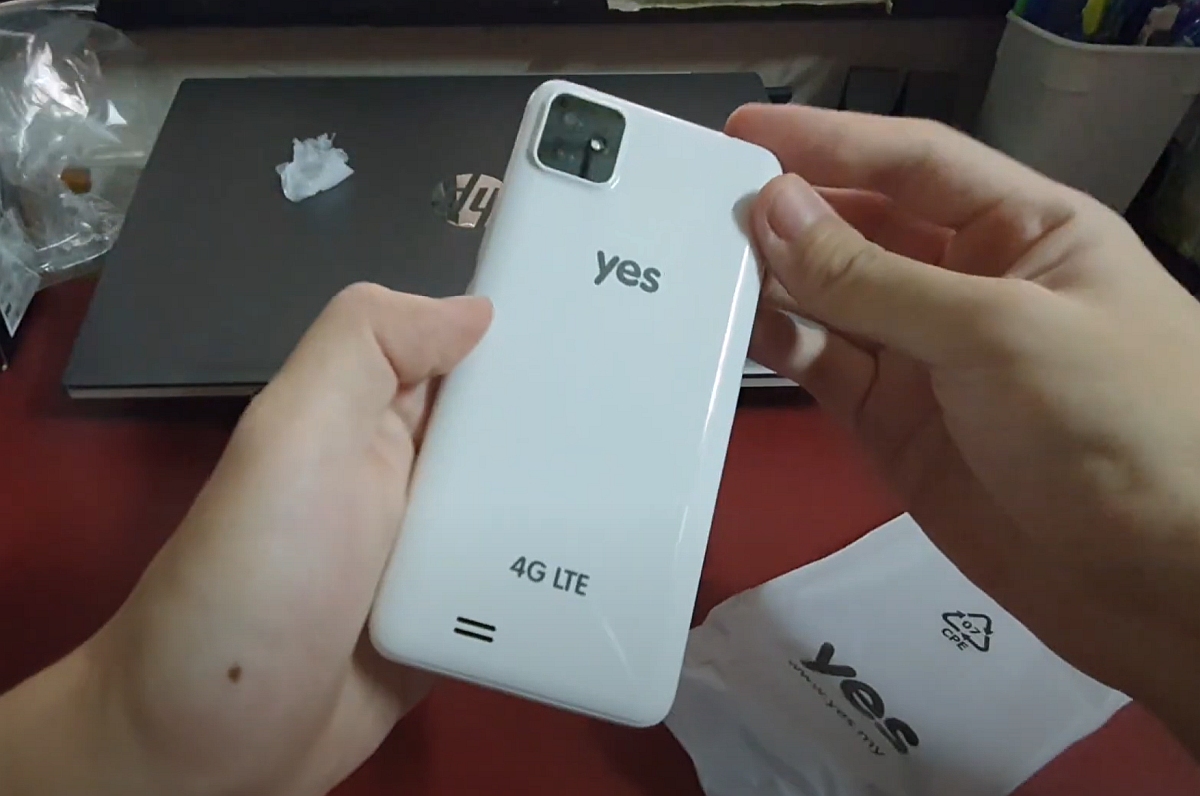 The new phone model is equipped with 2GB of RAM and 16GB of storage which are a huge improvement over the Altitude 3. In terms of design is gets a larger Pixel 4-like camera bump which houses an 8MP main camera and a 0.3MP depth sensor.
On top of that, it gets a larger battery with 2,800mAh capacity and it runs on a newer Android 11 (Go Edition). Based on published benchmark figures, the processor's performance is slightly behind a Snapdragon 450 or a MediaTek Helio P22.
[ IMAGE SOURCE ]
Related reading