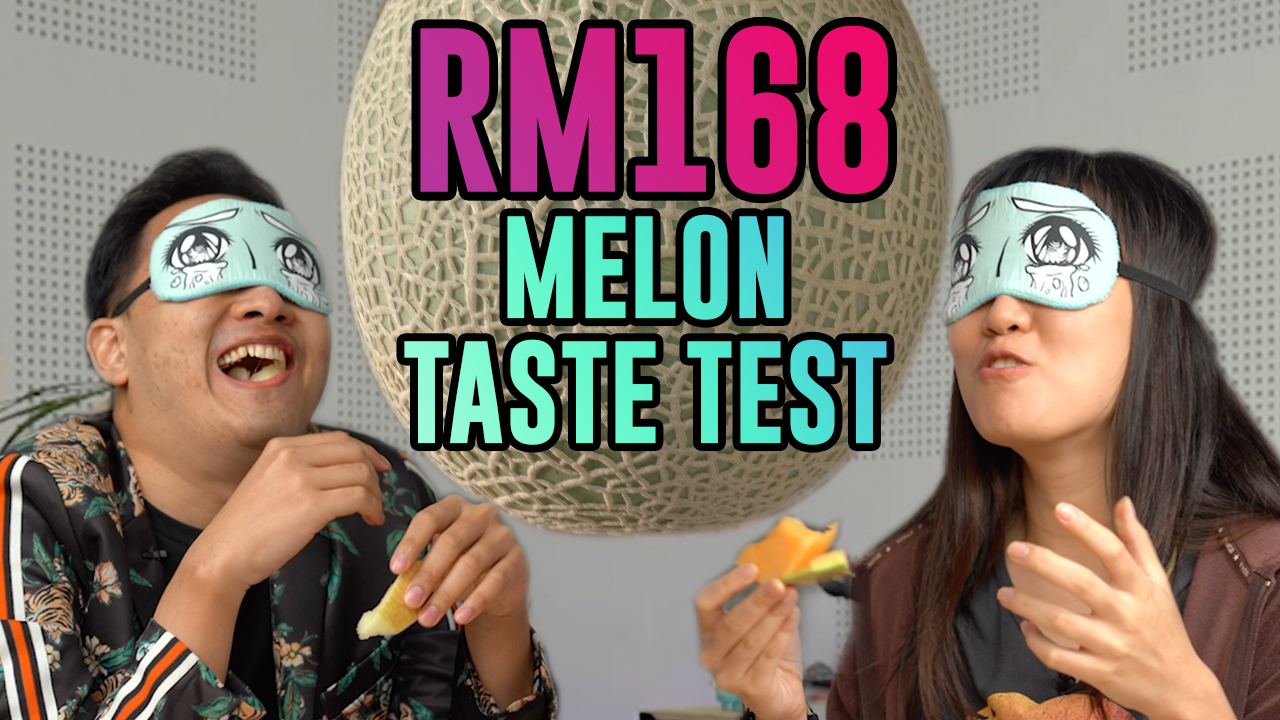 If you haven't been keeping up with our Mono melon series, we've already tried the RM168 fruit at the farm itself. But we also wanted to share it with the folks at the SoyaCincau head quarters. And seeing as it's a Santap episode, we wanted to give them a little bit of a challenge, by blindfolding them yet again!
So, the reason why we wanted to do this taste test back at the office as well was because Mono Farm mentioned that the taste of the melon when tried at the farm is incomparable to when you taste it at home. And I totally get it, the fresher you eat something, the better it would usually taste.
But as we were also curious about how it would taste when you brought the melon back, Ray and I also joined in on the blind taste test. To make it harder, we had to try three different melons at three different price points—the RM10 honeydew melon, the RM40 rock melon, and the RM168 Mono farm musk melon.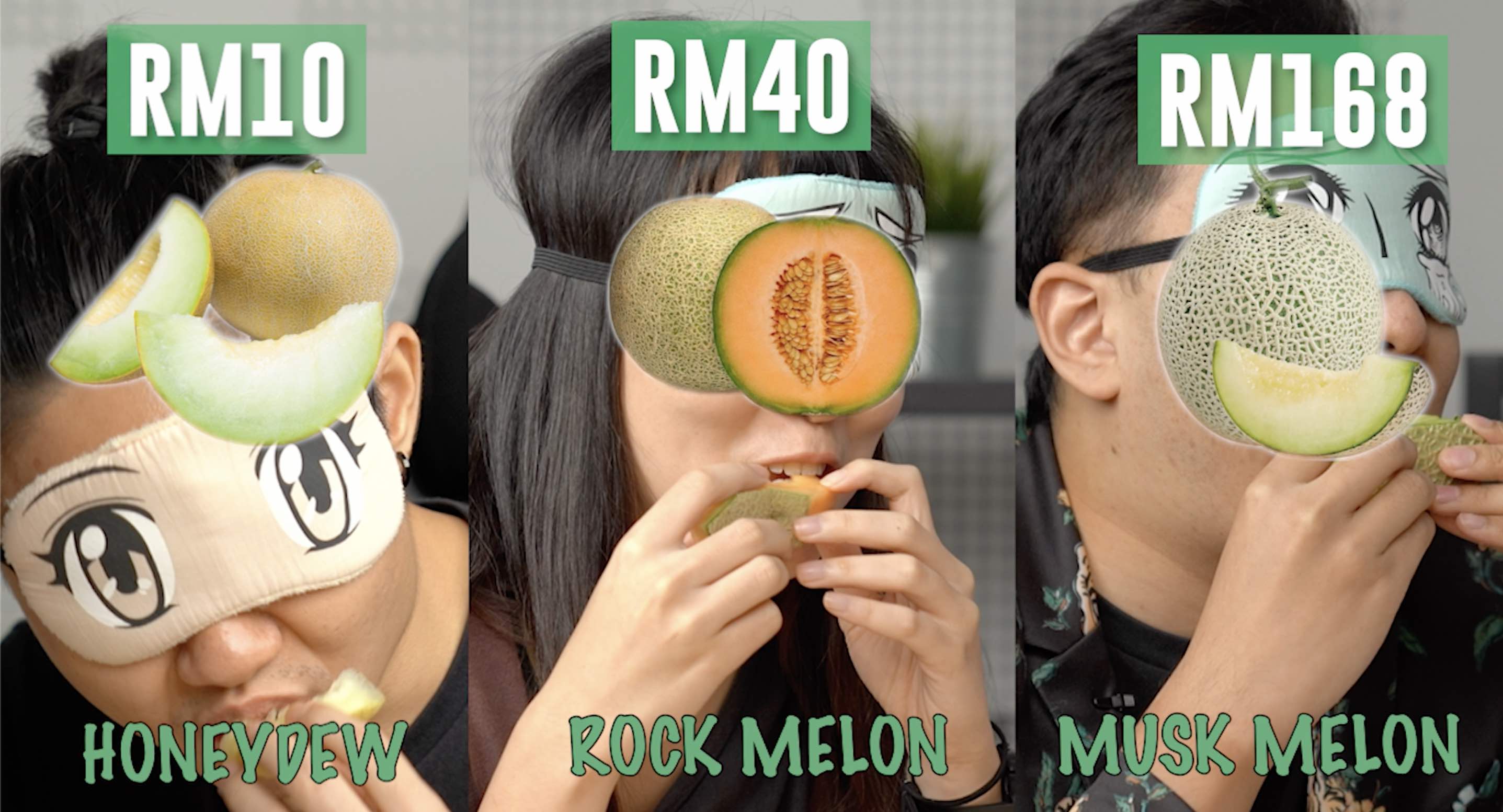 And as you see in the video, I personally had a lot of trouble trying to differentiate the taste of most of the melons. However, most of the testers managed to tell the difference.
All in all, having the premium melon should be a rounded experience. Trying it with just the taste in itself—without experiencing how it looks, or how it was grown and harvested—isn't enough to impress the testers.
Which is probably why Mono Farm is also offering an in-farm experience when you purchase a melon from them. You'll get to visit the farm, pick a melon out, and even try it in on-location. However, you might need to wait until after MCO 3.0. You can contact them for more information on their Facebook page.
Related reading