The SPM 2020 exam results are finally out and it has recorded the best National Average Grade since 2016 despite the challenges due to the COVID-19 pandemic. Since Malaysia is currently under lockdown, it isn't advisable to leave home unnecessarily and candidates can check their results online on their smartphones and computer.
Check SPM 2020 results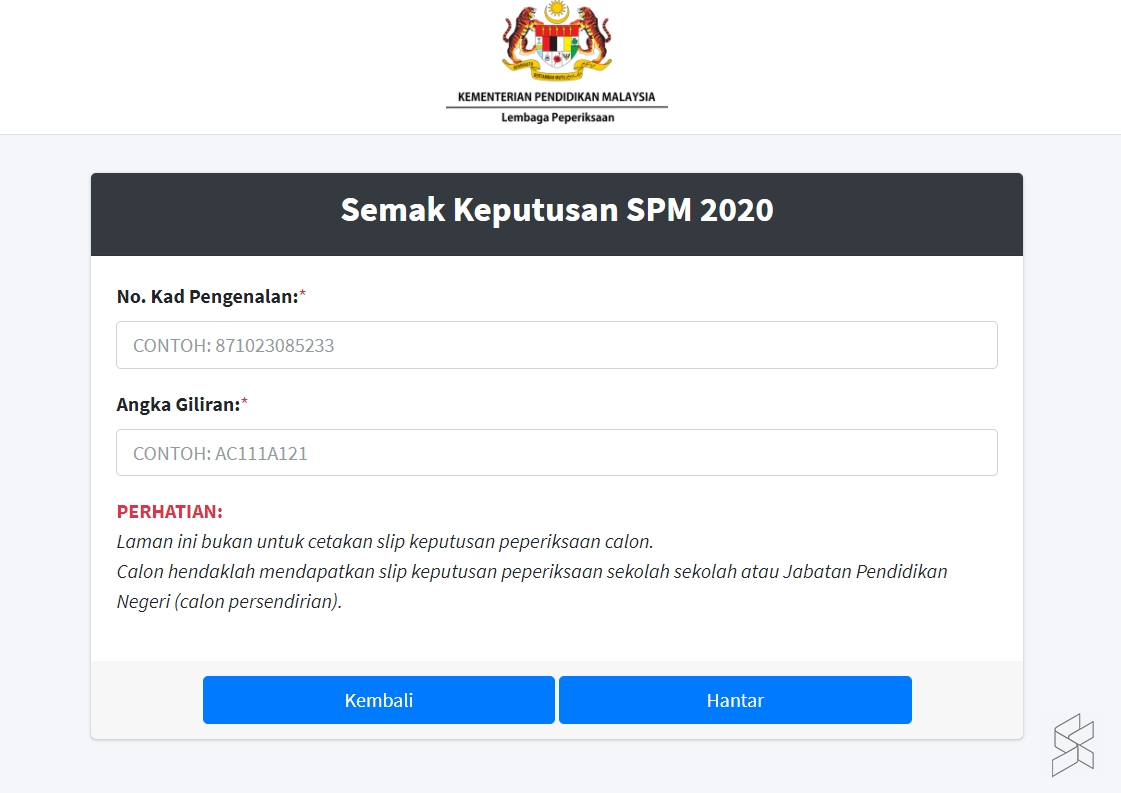 SPM candidates can check their results from the following links starting today, 10am 10th June until 6pm 17th June 2021.
You are required to enter your identification card as well as your "Angka Giliran".
Alternatively, you can also check the results by SMS. Just send SPM<space>IC number<space>AngkaGiliran to 68886. e.g. ("SPM 870505-10-1234 AC12345").
Download SPM 2020 result slip
To download the official result slip, you can get it online from 14th June 2021 onwards from the following link:
According to Education Minister Datuk Mohd Radzi Md Jidin, the digital result slip will be similar to the hard copy as it will bear the official coat of arms and a QR code for veritication purposes.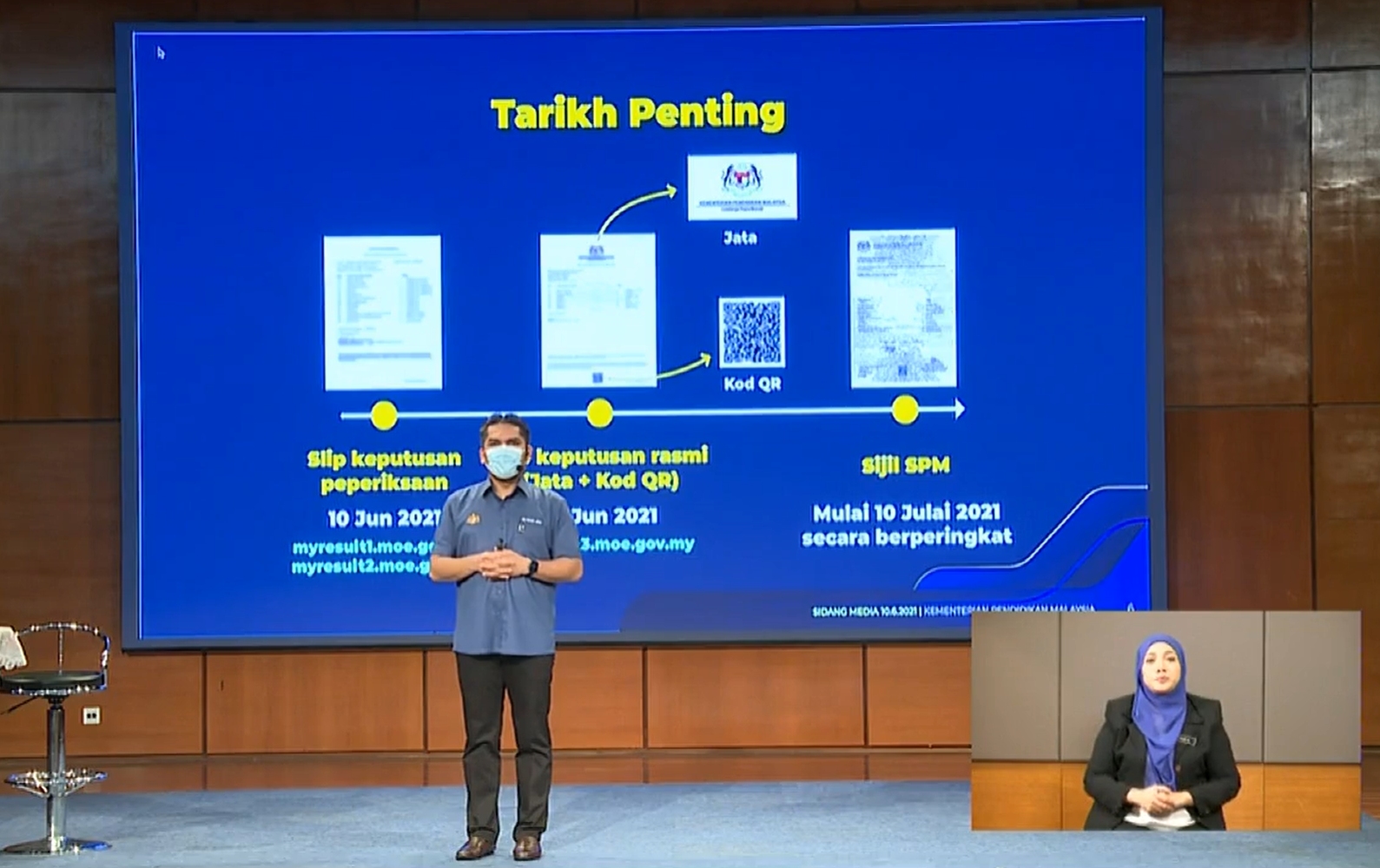 When can you get the SPM certificate?
Mohd Radzi added that the SPM certificates will be distributed in stages beginning 10th July 2021. He said the printing and distribution of the SPM certifications have been brought forward from the typical 6 months to just over one month. The actual method of collection will be announced later. For candidates without internet access, the schools will inform them on the best way to get their results.
Related reading