The post is sponsored by Shopee.
Those who are currently 18 to 20 years old—or are a tertiary student—will be able to redeem RM150 of eWallet credit thanks to the eBelia program from 1 June 2021 onwards. But of all the eWallet providers supported by the program, Shopee may be the best app to claim the credit with as it also offers an added RM500 in rewards guaranteed.
You can use the rewards to claim for a wide variety of things—including daily necessities, F&B, prepaid, and whatever else you might need available on Shopee. You would be able to enjoy them on top of the RM150 credit, so here's a breakdown of what you can redeem (extra RM500 vouchers guaranteed) with Shopee.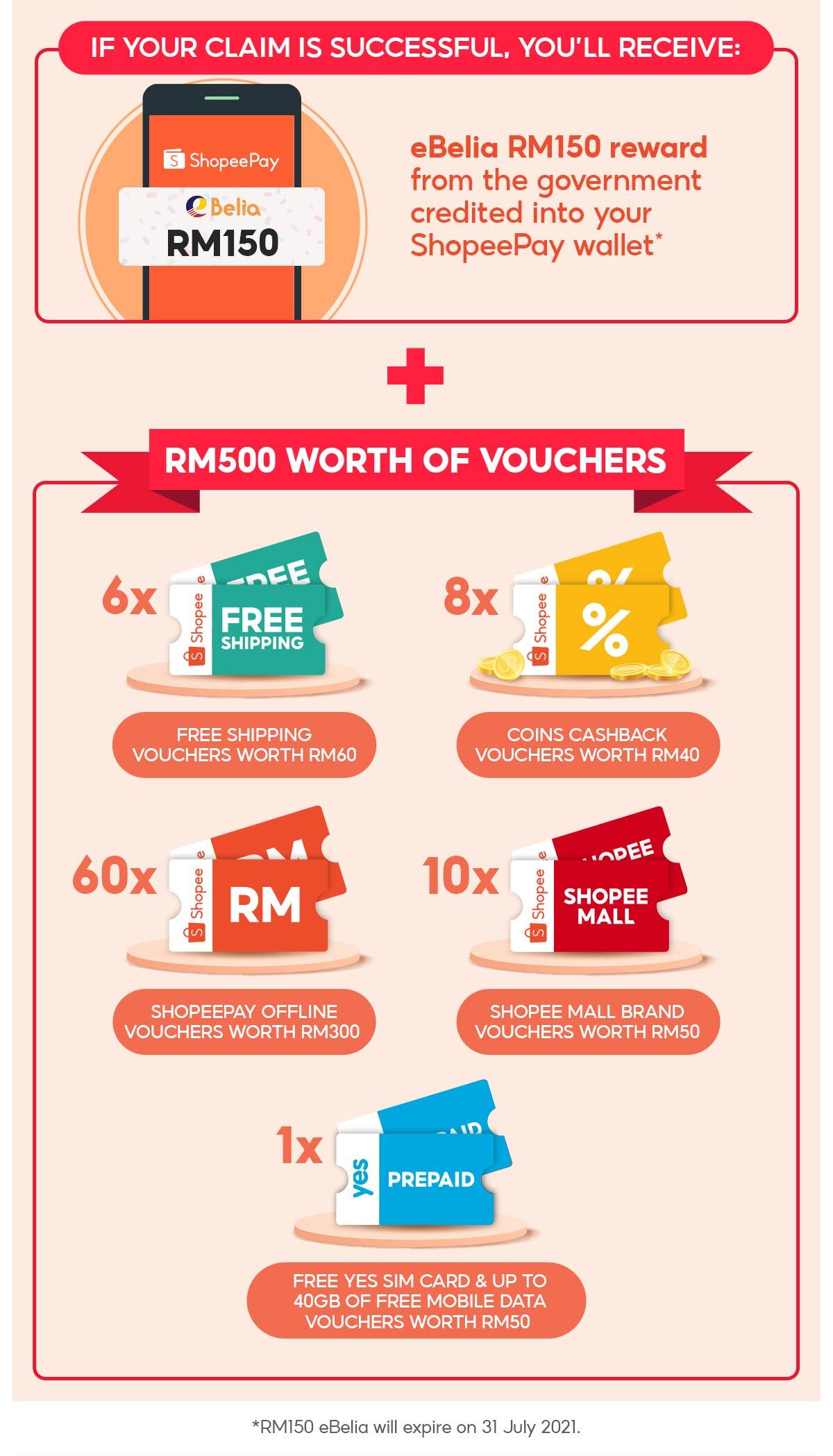 RM500 worth of Shopee rewards
eBelia credit recipients will receive free shipping vouchers worth RM60. It includes six vouchers per order for free shipping worth RM10 each, which means that you won't have to think about shipping costs for six of your online shopping sprees.
You will also get to save more when shopping online by using coins cashback vouchers worth RM40, Shopee Mall brand vouchers worth RM50—which will feature different sets of merchants across the campaign period, and ShopeePay offline vouchers worth RM300-–which can be used at shops that offer ShopeePay payments.
In addition to shopping vouchers, Shopee is also offering a free YES SIM card as well as up to 40GB of mobile data worth RM50. But how long can 40GB of data last? That amount allows you to browse the internet for about 480 hours, stream 8,000 songs or to watch 80 hours of standard-definition video.
The added RM500 worth of Shopee rewards will be auto-credited into your account within 1-2 days after you claim for the eBelia program.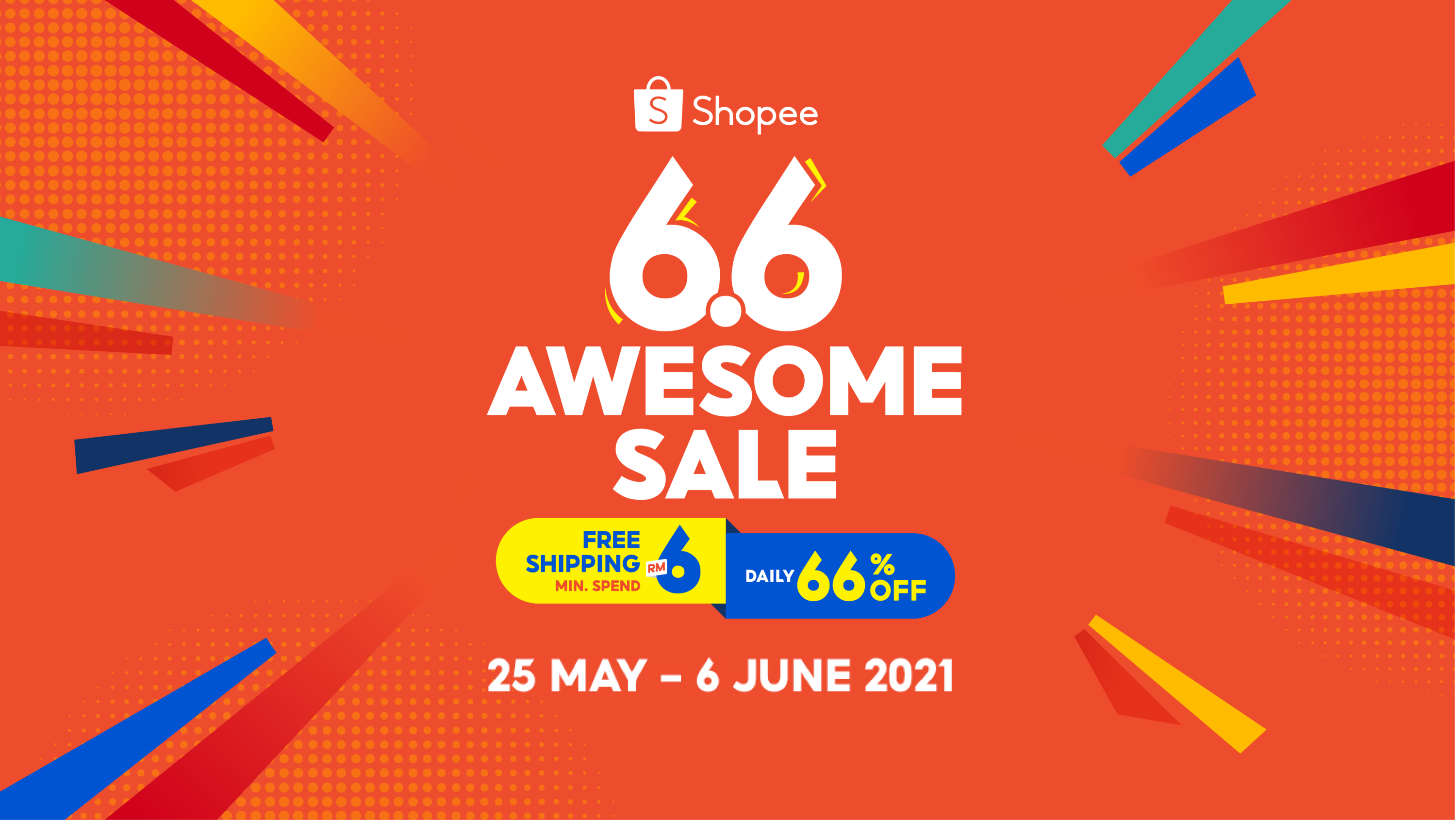 All this is in addition to the RM150 eWallet credit through the eBelia program. And while you're at it, you can use your credit and rewards to take advantage of the upcoming 6.6 Awesome Sales on Shopee.
The 6.6 Awesome Sales will take place from now until 6 June 2021. You will be able to enjoy free shipping with a minimum spend of RM6, as well as a daily 66% off promotion.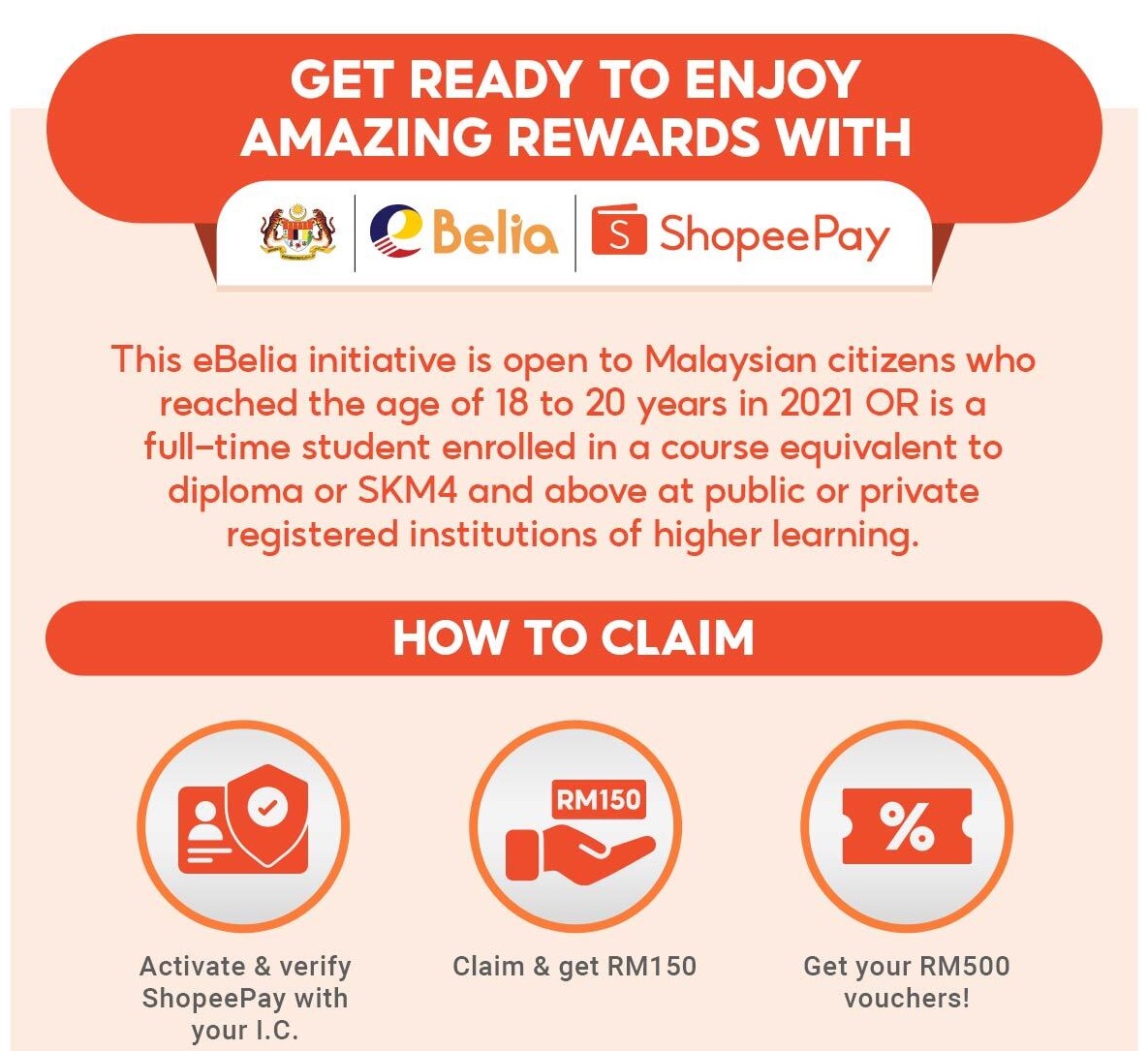 Select ShopeePay by visiting to your profile
Activate and verify ShopeePay with your I.C.
If you're eligible, you will get to claim RM150 in eWallet credit
You will also get your RM500 in Shopee rewards
The RM150 eBelia eWallet credit program is open to all Malaysians aged 18 to 20 (born between 2001 and 2003) or is a full-time Malaysian student in a diploma or SKM4 course and above at a registered institution of higher learning. The program will be available from 1 June 2021 until 22 July 2021, and the credit should be utilised by 31 July 2021.
eBelia credit recipients should also note that the Shopee rewards given would last for 1 month after the point of it being credited to them. Users are also not able to register for eBelia after 22 July, so don't wait until the last minute! Learn more about the Shopee eBelia credit program here, and click here for more information on the Shopee 6.6 Awesome Sales.