Intel has recently launched their 11th Gen H-series chips, which means that companies are slowly but surely releasing and refreshing their products to include Intel's latest CPUs. Acer is the latest to do so, with two new laptops having been announced recently at the [email protected] event: the Predator Triton 500 SE and the Helios 500.
Acer Predator Helios 500
The Acer Predator Helios 500 features up to a K-series 11th Gen Intel Core i9 CPU, while you'd be able to pair it with up to 64GB of RAM and up to an RTX 3080 mobile GPU. Storage is also of no issue, as you can put a pair of NVMe SSDs in RAID 0 configuration as well as a HDD – and judging from the exponentially rising sizes of games recently, you might want to do so too.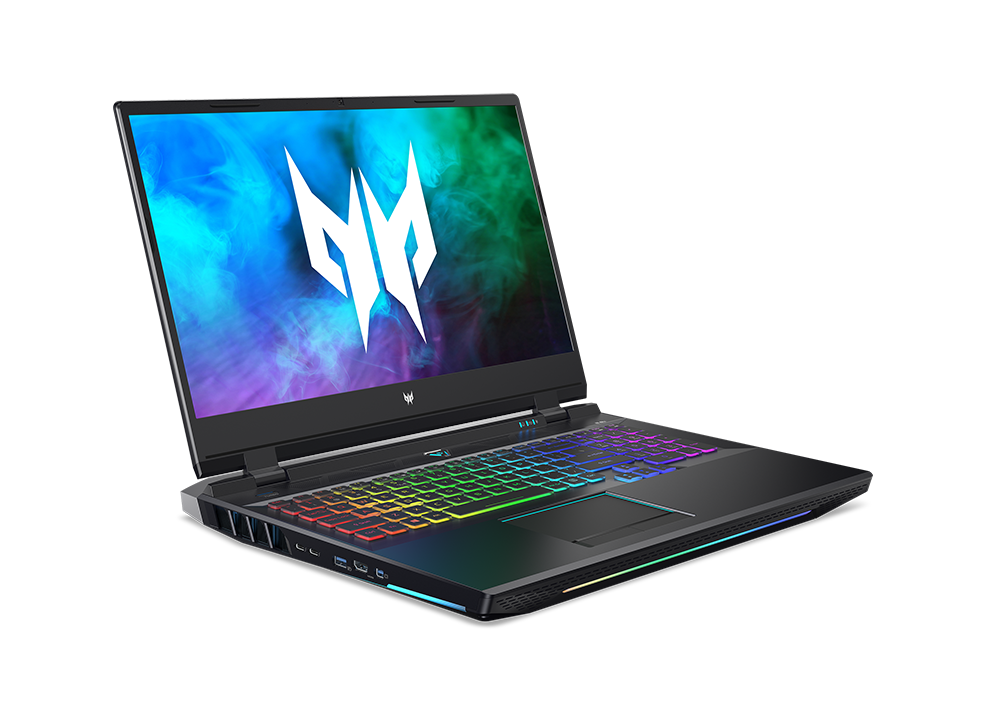 Display-wise, the Helios 500 gives you two choices: on one hand you can have a 4K Mini LED 120Hz display, with full-array local dimming. On the other, you could prefer a FHD 360Hz display that has a 3ms response time. Both displays are 17.3-inches.
Of course, with great power comes great cooling responsibility. The Helios 500 features what Acer is calling the Acer PowerGem, a "custom-engineered, metal-alloy polymer that sits on top of the CPU" that moves heat through the device, helped out by two fans with to keep their precious silicon cool. As is usual with the PC gaming crowd now, the Helios 500 comes with customisable lighting on the keyboard, while Acer's Magforce on the WASD means users can have joystick-like control.
In terms of ports and connectivity, it comes with HMDI, mini-DP 1.4, USB Type-C Thunderbolt 4, USB 3.2 Gen2, RJ45 as well as Intel Killer E3100 Ethernet Controller and Intel Killer Wi-Fi 6 AX1650.
Acer Predator Triton 500 SE
The Acer Predator Triton 500 SE meanwhile is the other new gaming laptop announced during the [email protected] event. The 'SE' stands for – you guessed it – special edition, and Acer says that they designed it for gamers who want a computer to handle both work and AAA gaming. Acer seems to have toned down the gamer-y RGB aesthetics for this one, giving the Triton 500 SE a sleeker, more professional look while maintaining the necessary horse power for when you want to play games. And boy it sure does have the horsepower.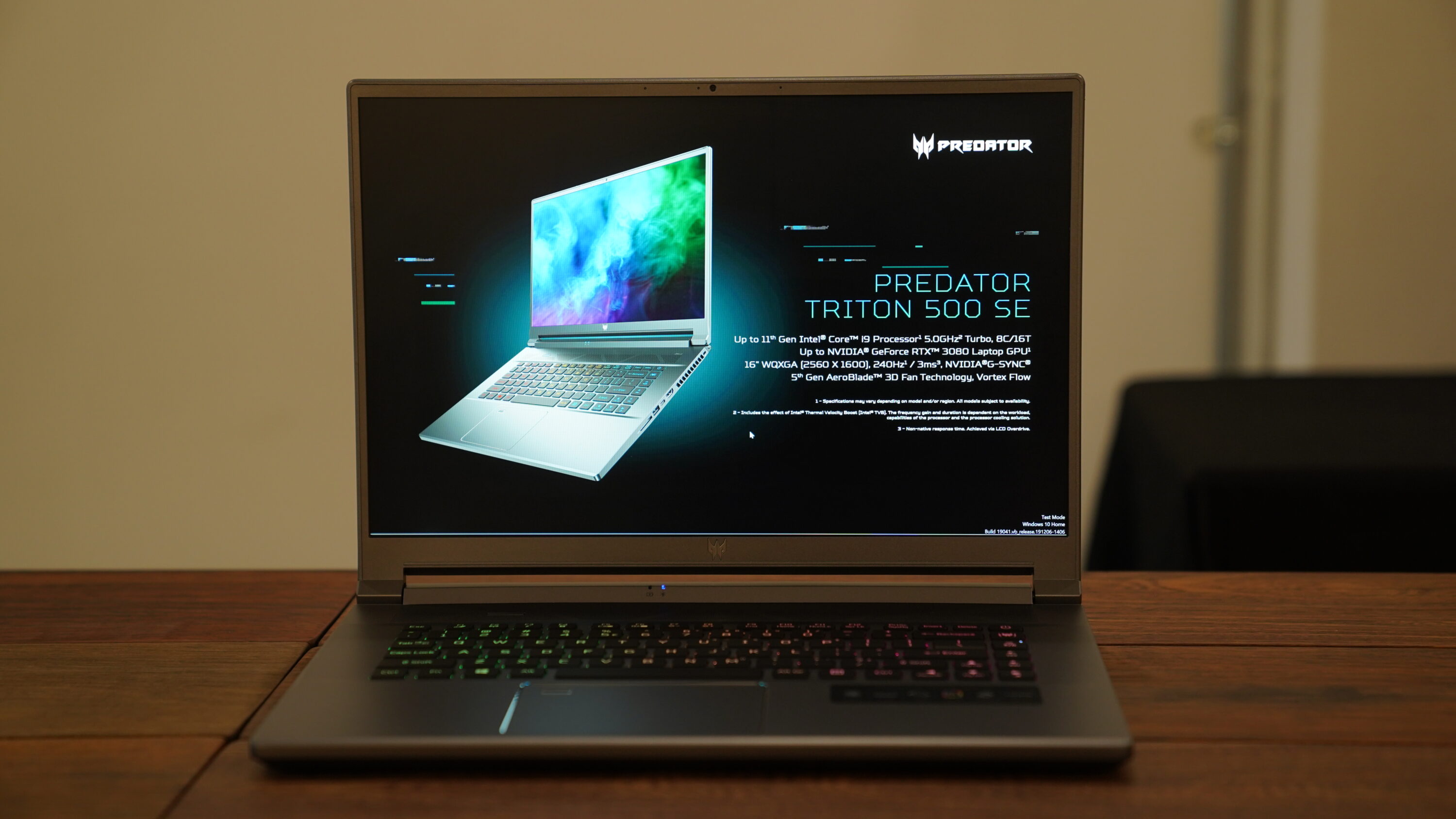 With a possible top spec of an 11th Gen Intel Core i9 CPU, an NVIDIA RTX 3080 Mobile GPU and up to 64GB of memory, you can also have up to 4TB of NVMe Gen4 storage. They also claim up to 12 hours of battery life, but that is based on video playback and not video game playing so take that estimate with a pinch of salt.
The Triton 500 SE's display meanwhile is a 16-inch, 16:10, WQXGA (2560 × 1600) display that also has multiple options for the panel. You can have a 165Hz LCD display; or a 165Hz mini LED panel with 1250 peak nit brightness and 100% sRGB coverage; or lastly a 240Hz IPS panel with a response time of 3ms.
As for ports and connectivity, it'll have a full-fat SD card reader, USB 3.2 Gen2, USB Type-C Thunderbolt 4, HMDI 2.1 as well as Intel Killer E3100G and Intel Killer AX1650i.
Price and availability
Seeing as they've just announced it, we don't have local pricing just yet, but Acer has provided international pricing for the two laptops for now:
Predator Helios 500
North America – USD 2499.99 (~RM 10,331.21)

EMEA – EUR 2499 (~RM 12,595.21)

China – RMB 39999 (~RM 25,968.28)
Predator Triton 500 SE
North America – USD 1749.99 (~RM 7,231.83)

EMEA – EUR 1999 (~RM 10,072.56)

China – RMB 14999 (~RM 9,738)
There's no word yet on when exactly Acer Malaysia will be bringing them over, but you can check out the product pages of both the Predator Helios 500 and Predator Triton 500 SE in the meantime.