Looking for a compact charger for your laptop and smartphone? The Ugreen 65W GaN Charger with two USB-C ports is now going for RM82. It is offered as part of Shopee's Shocking Sale and it's closing in a couple of hours.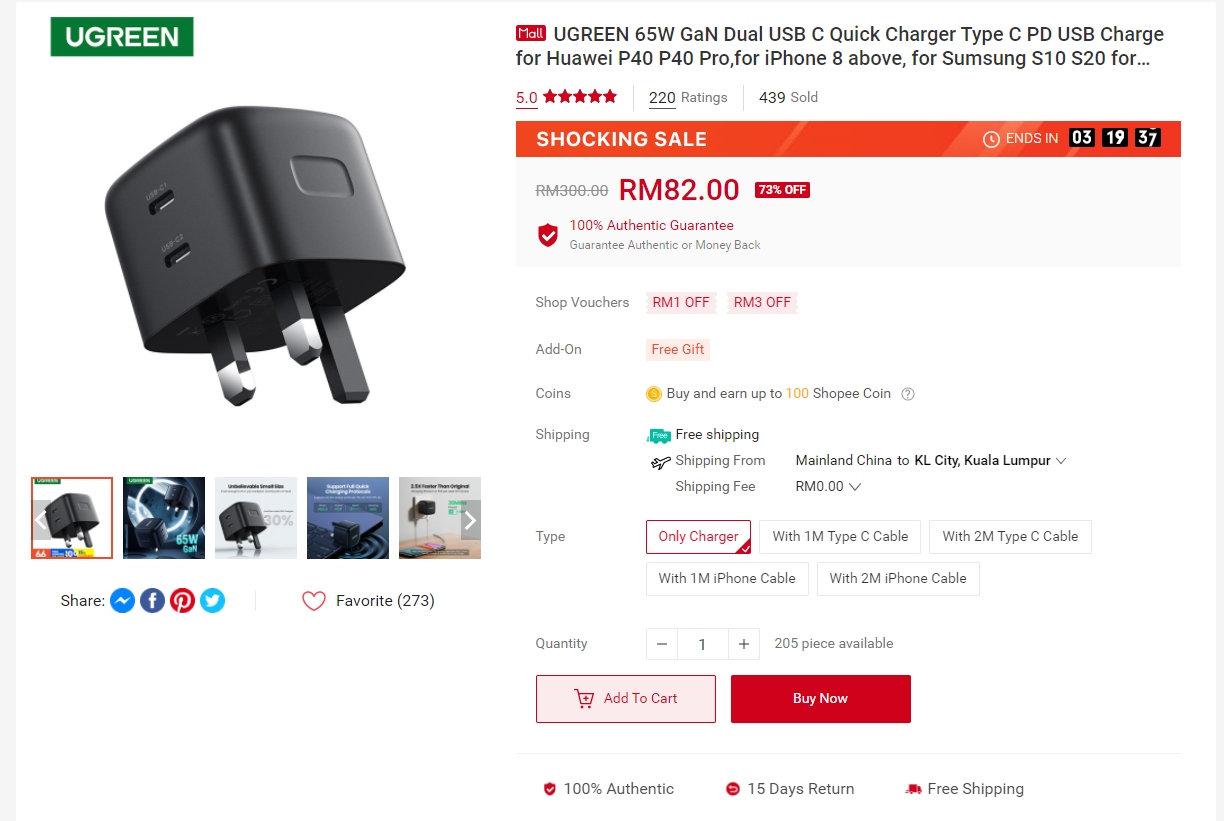 The charger itself is now going for RM82 and you can also get it with a cable combo. If you get it with a 1-metre USB-C cable, it will cost you RM96 and the 2-metre cable combo costs RM99.50. Alternatively, you can also get it with a USB-C to lightning cable at RM112 for 1-metre length or at RM117.50 for 2-metre length. The Ugreen online store also offers a RM3 off voucher if you spend RM58 on the store.
The Ugreen 65W GaN charger supports 65W charging with USB Power Delivery (PD) protocol and it's smaller than your typical laptop power adapter. In terms of size, it is slightly thicker than Apple's 20W USB-C PD charger. It can charge most USB-C laptops including the Huawei MateBook, Honor MagicBook, MacBook Air and MacBook Pro 13.
Take note that there are 2 ports and the uppermost port only supports a maximum of 18W. If you need to charge your laptop and other high-powered devices, you'll need to use the lower port which supports a maximum of 65W output.
If you're interested, you can purchase it on the official UGreen store on Shopee.