Malaysia has recorded 6,806 new COVID-19 cases today which brings the total number of infections to 492,302. Not only it's the second consecutive day of reporting over 6,000 cases but today marks the highest number of cases recorded in a day since the start of the pandemic.
The country also recorded a new all time high of 59 deaths, bringing the death toll to 2,099. There are 3,916 new recoveries and a total of 440,032 cases have recovered and discharged. The recovery rate is now 89.38% while the mortality rate is at 0.43%.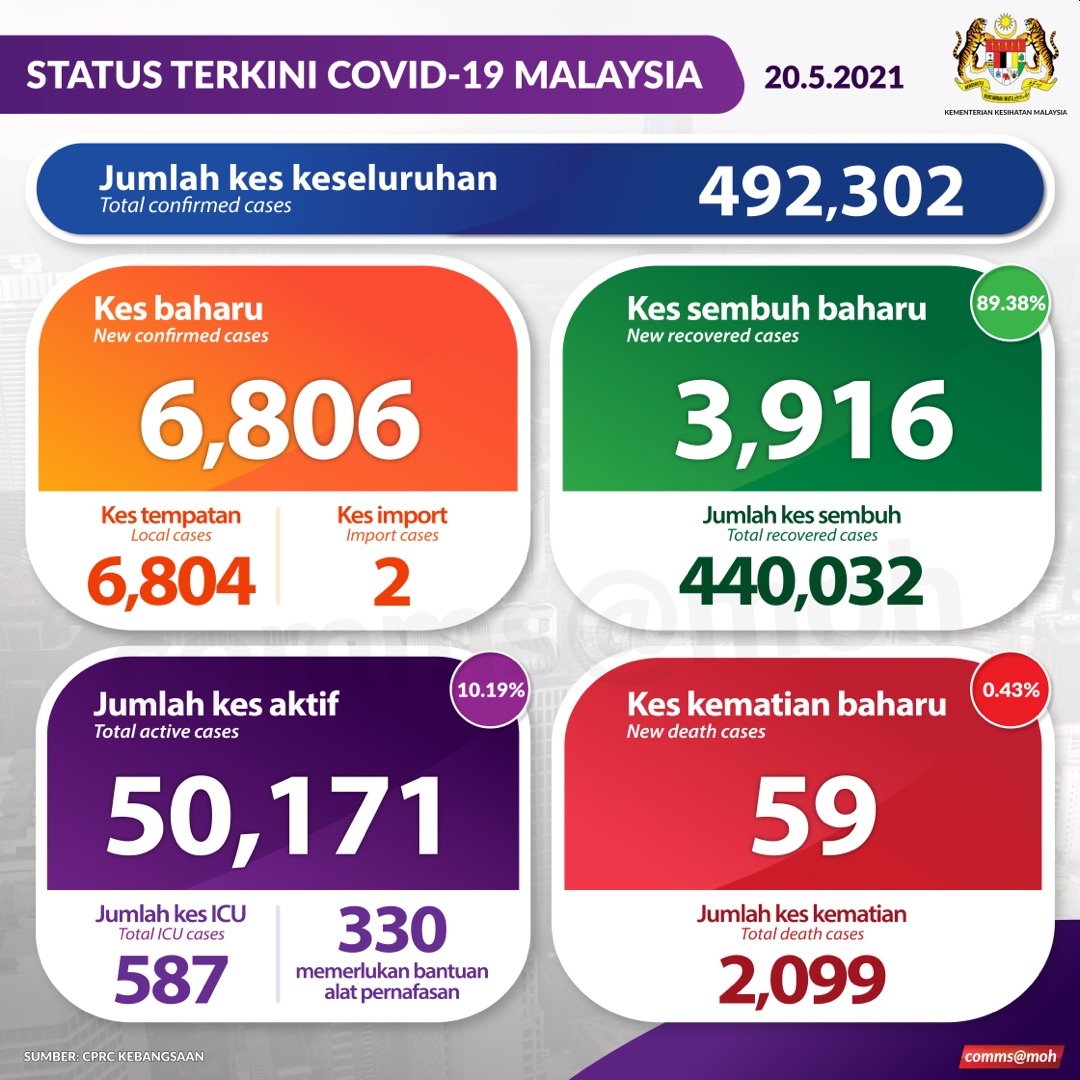 There are now 50,171 active cases remaining that are receiving treatment. 587 are in ICU while 330 require respiratory support.
According to the breakdown, Selangor has the most cases with 2,277 cases, followed by Kuala Lumpur with 655 cases, Johor with 615 cases and Sarawak with 608 cases.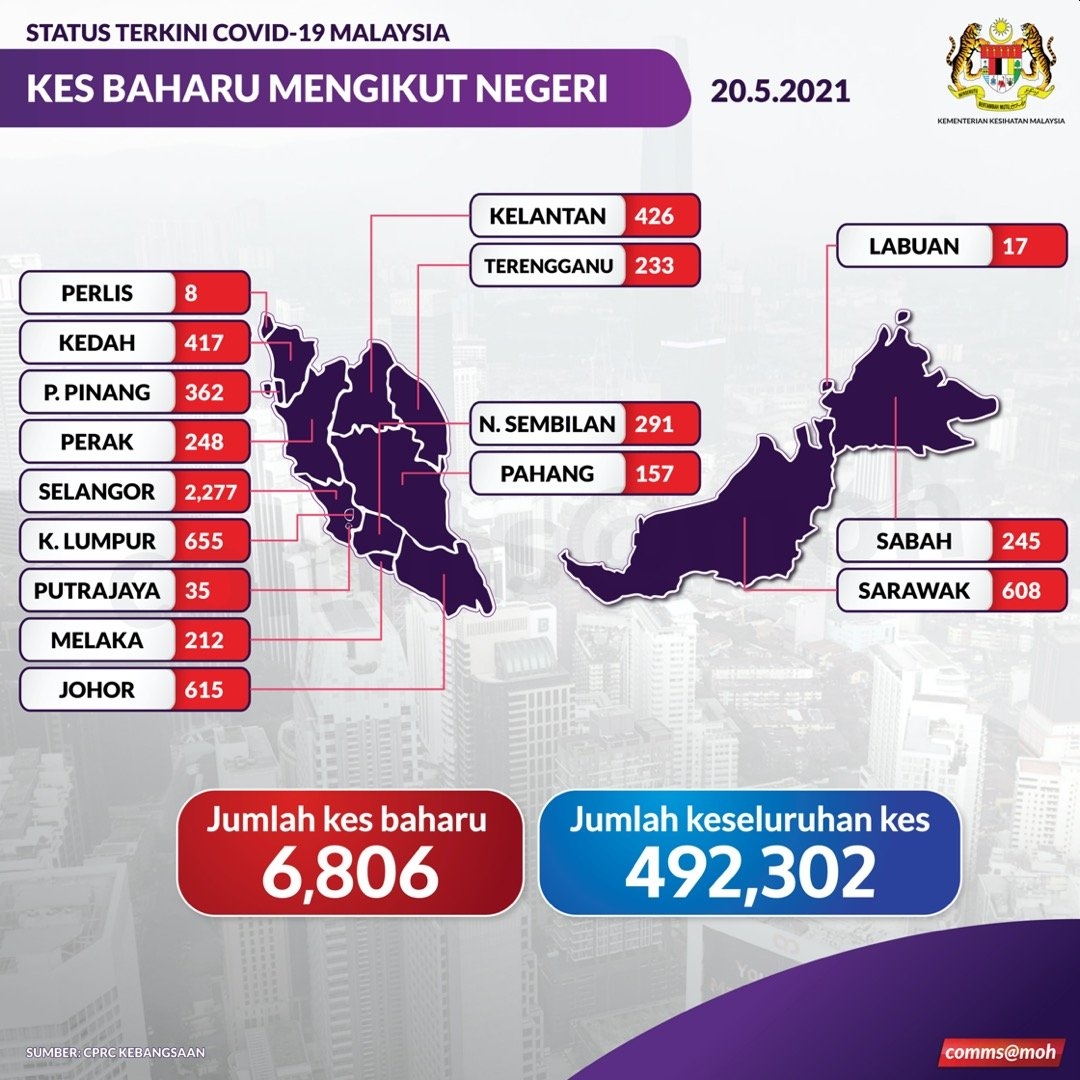 The Ministry of Health has identified 24 new clusters and 9 are workplace-related. Below is the list of new clusters identified today: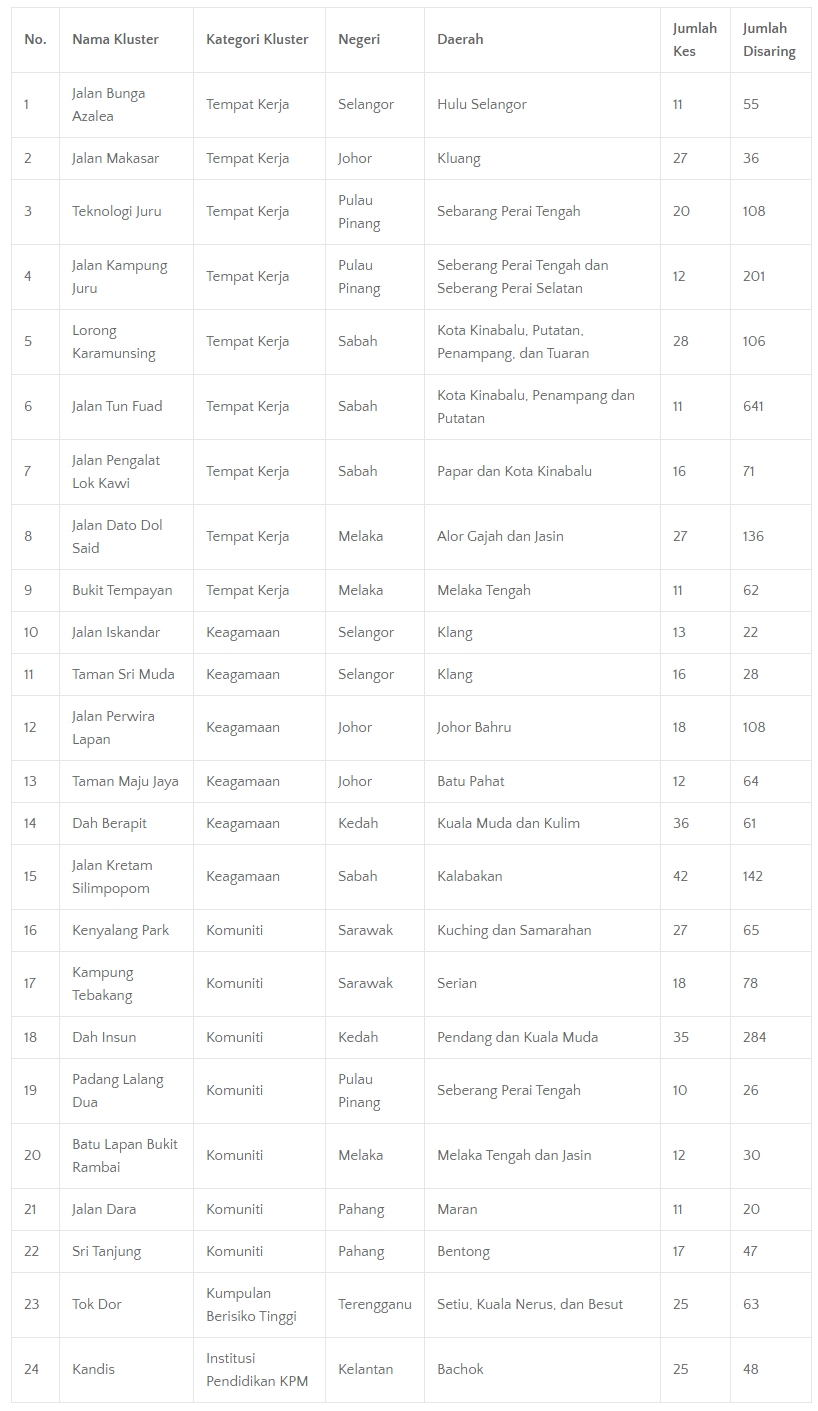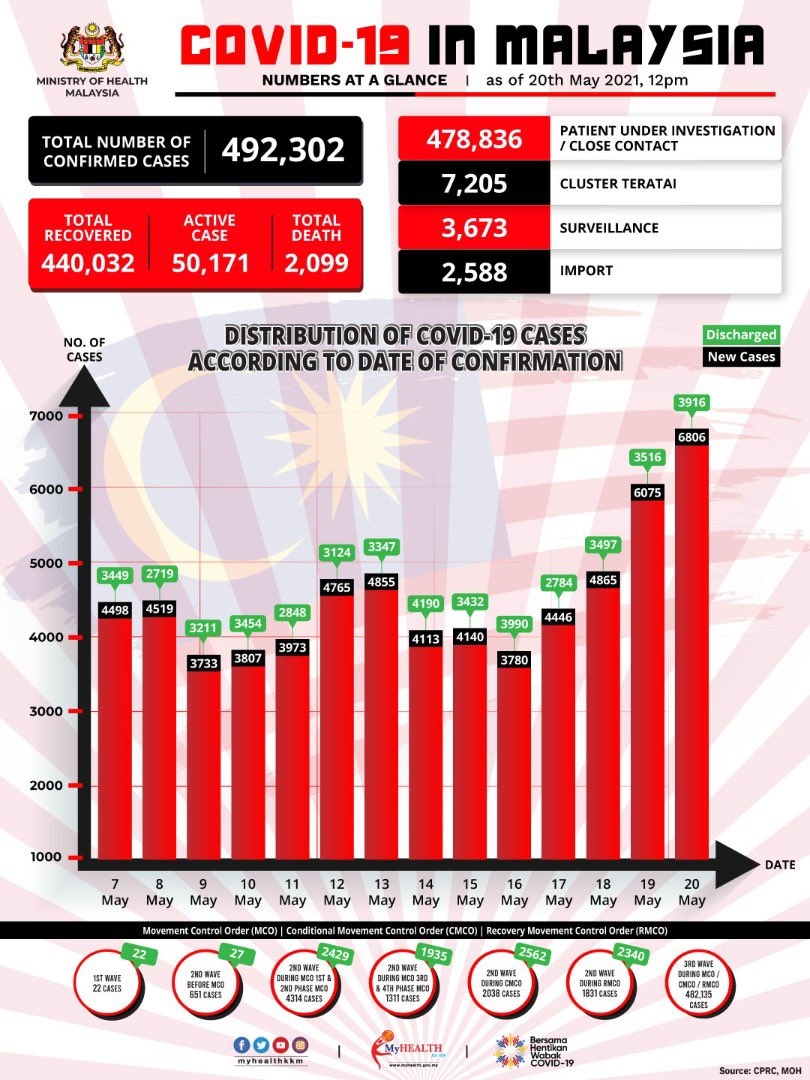 [ SOURCE, IMAGE SOURCE ]