The Ministry of Finance has announced that the eBelia eWallet program which provides RM150 eWallet credit for youths will be open for redemptions from the 1st June 2021. The program has been given an allocation of RM300 million and it will benefit 2 million Malaysian youths.
Unlike the previous eWallet initiatives such as eTunai Rakyat and ePenjana, the eBelia program now supports a total of 4 eWallets providers as listed below:
The redemption of the RM150 credit will be available from 1st June until 22nd July 2021 and the credit must be utilised by 31st July 2021. Interestingly, Grab isn't listed as a supported platform under the program.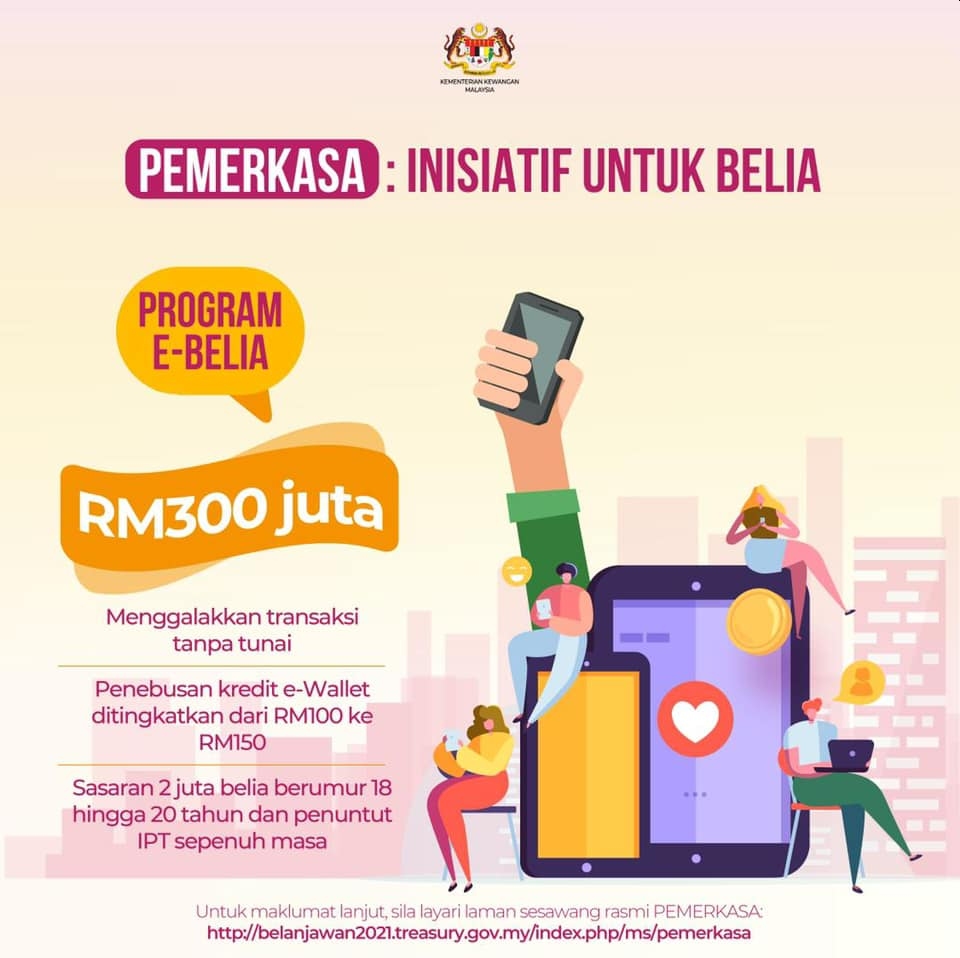 According to the Ministry of Finance, these eWallets combined cover 30 million active users and have a network of over 1 million merchants on both online and offline channels. Each eligible youth can redeem the RM150 credit once from one of the four eWallet providers and they will get additional incentives in the form of cash back, voucher, points or coins from the respective platforms. Similar to previous programmes, you'll need to verify your eWallet account before you can claim the free credit.
The eBelia eWallet program is open to all Malaysians aged 18 to 20 years old (born between 2001 to 2003) or is a full-time Malaysian student in a diploma or SKM4 course and above at a registered institution of higher learning. During redemption, the information will be cross-checked with the institution of higher learning as well as the relevant government database.
For more info, you can check out the eBelia program page.
Related reading