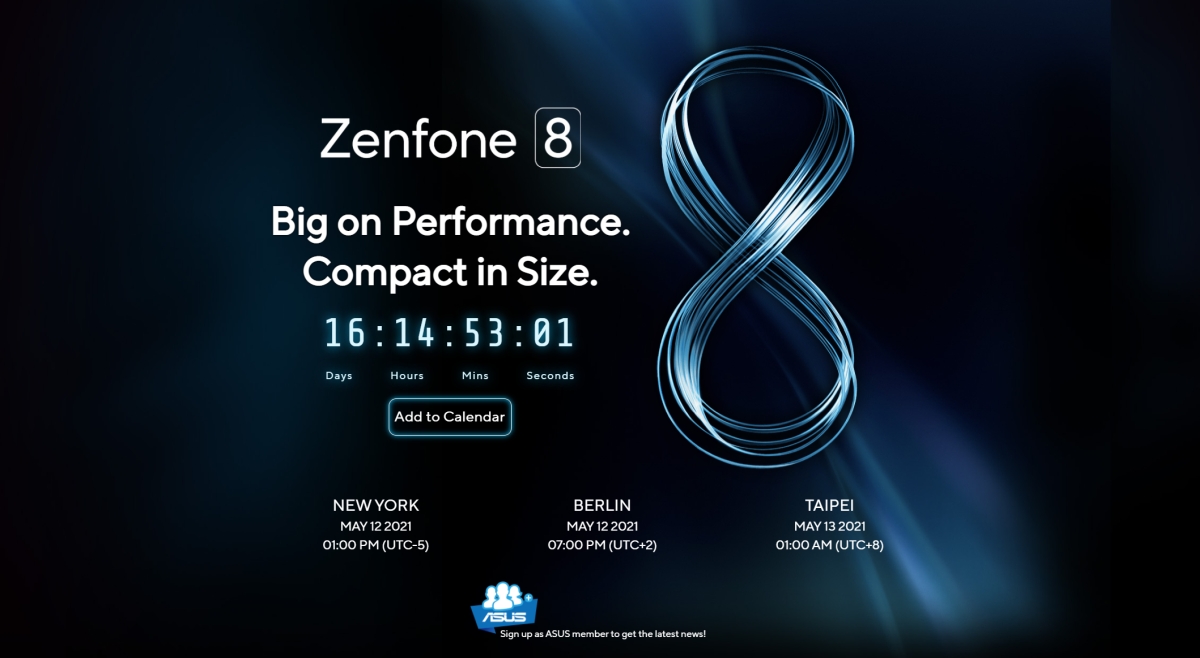 The Asus Zenfone 8 is set to arrive soon, and the Taiwanese company has now confirmed that we'll be seeing the new series drop on the 12th of May 2021. Not much is available in way of actual details, but reports suggest we'll be seeing up to three models within the Zenfone 8 series.
One of these models will probably be a Mini model, if Asus' teaser website is anything to go by. As you can see in the featured image above, Asus promises something that is "big on performance", but "compact in size"—which makes sense, with a Snapdragon 888 expected to power the company's latest flagship series.
Other rumoured specs include a 5.92″ OLED display pushing a FHD+ resolution of 1080×2400 pixels with a 120Hz high refresh rate. Plus, we're also hearing that configurations might include an impressive 16GB of RAM, along with a 64MP shooter and a new IMX663 camera. Meanwhile, a larger model with a 6.67″ OLED display is also expected—with many of the same specs—and a range-topping model with a 6.7″ display, too.
All of that means that the Zenfone 8 launch promises to be a very interesting day, and if we actually get a compact flagship, this could be the Android world's answer to the iPhone 12 Mini. Of course, we have had compact flagships in the past from Android manufacturers such as Sony, or even Samsung with the Galaxy S10e a couple of years ago. But currently, the iPhone 12 Mini appears to be the only true flagship class, compact phone.
In any case, it's only two weeks away, and all will be confirmed at the launch. The Zenfone 7 series, it must be noted, came with a wacky flipping camera mechanism, and it remains to be seen if Asus will equip this latest iteration with something similar (or crazier).
So, what do you think? Let us know in the comments. As always, we'll have the latest developments available on the site, so remember to bookmark us.
Related reading