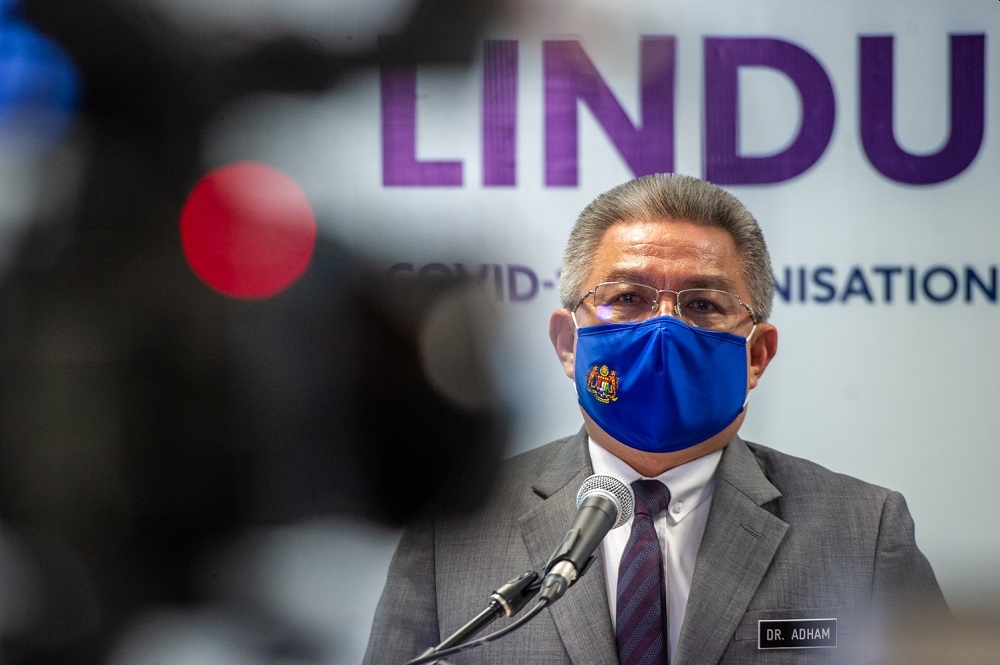 Health Minister Dr Adham Baba has revealed that Malaysia will start receiving its supply of CanSino COVID-19 vaccine from China in stages starting this month. Unlike most vaccines which need two jabs, the CanSino vaccine only requires one dose which is seen as a gamechanger for the national immunisation programme. .
3.5 million CanSino vaccine doses procured
Malaysia has procured a total of 3.5 million doses from CanSino Bio which is enough to cover 3.5 million people or 10.9% of the population. The vaccines from China are procured in two categories. 500,000 doses will be delivered as finished products while the remaining 3 million doses will be fill-finished locally by Solutions Biologics Sdn Bhd (SolBio).
According to Dr Adham, the CanSino vaccines would be used mainly in rural areas and areas where it is difficult for recipients to receive two injections. He also added that the single-dose vaccines can also be used for vaccinating foreigners.
The CanSino vaccines are required to comply with all regulations including obtaining approval from the National Pharmaceutical Regulatory Agency (NPRA) and the Drug Control Authority of Malaysia. The Minister added that if the company fails to obtain the required registration approval, the agreement can be revoked because the government emphasises on effectiveness, safety and quality.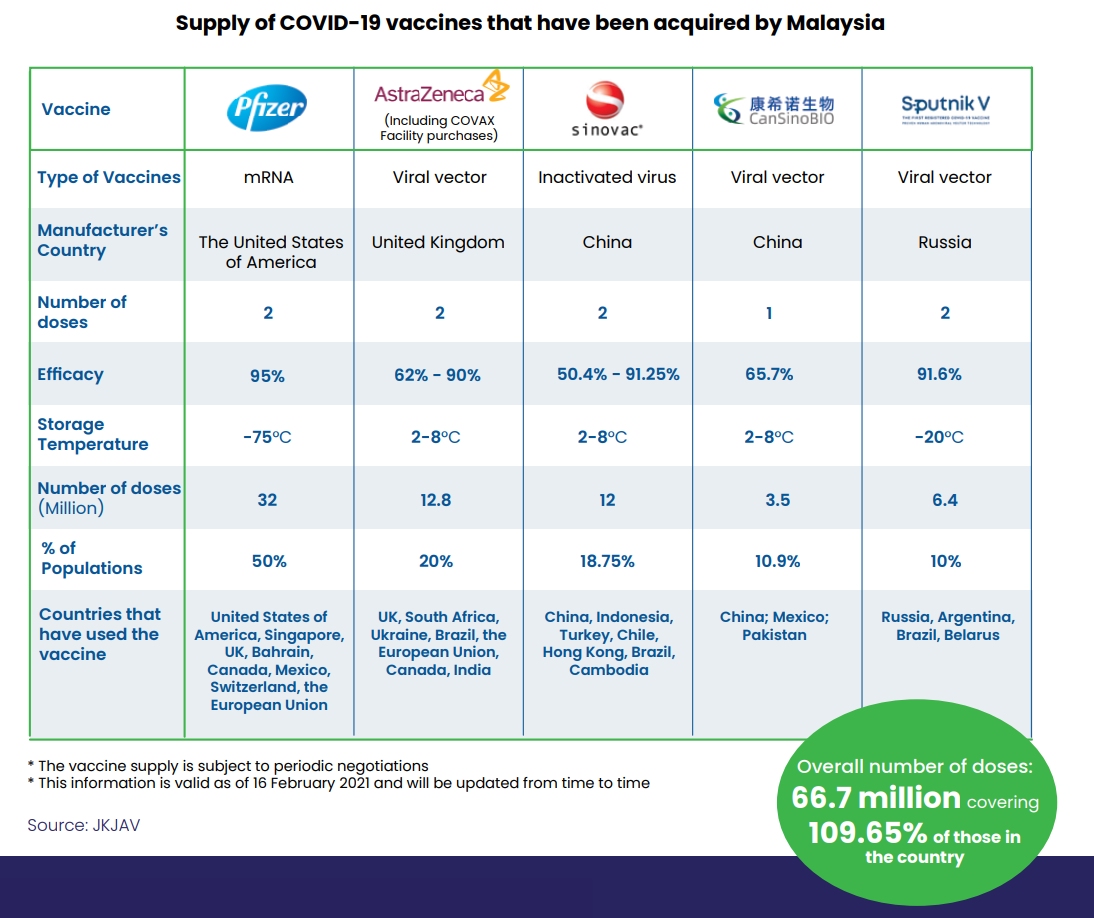 The CanSino vaccine is viral vector based and it has an efficacy rate of 65.7%. Unlike Pfizer, it doesn't require storage at extremely cold temperatures.
600,000 doses of AstraZeneca vaccines coming in June
Minister of Science, Technology and Innovation, Khairy Jamaluddin, has recently shared that Malaysia will receive the first batch of 600,000 doses of AstraZeneca vaccines in June. The vaccines will come from AstraZeneca's contract manufacturing plant in Thailand. The initial batch was procured directly with AstraZeneca instead of COVAX. Malaysia is a self-financing participant under the COVID-19 Vaccines Global Access initiative.
As of yesterday, a total of 740,226 doses have been administered so far. 241,758 individuals have completed their vaccination with two doses. At the moment, Malaysia is currently administering Pfizer and Sinovac vaccines which require two doses.
[ SOURCE , IMAGE SOURCE ]