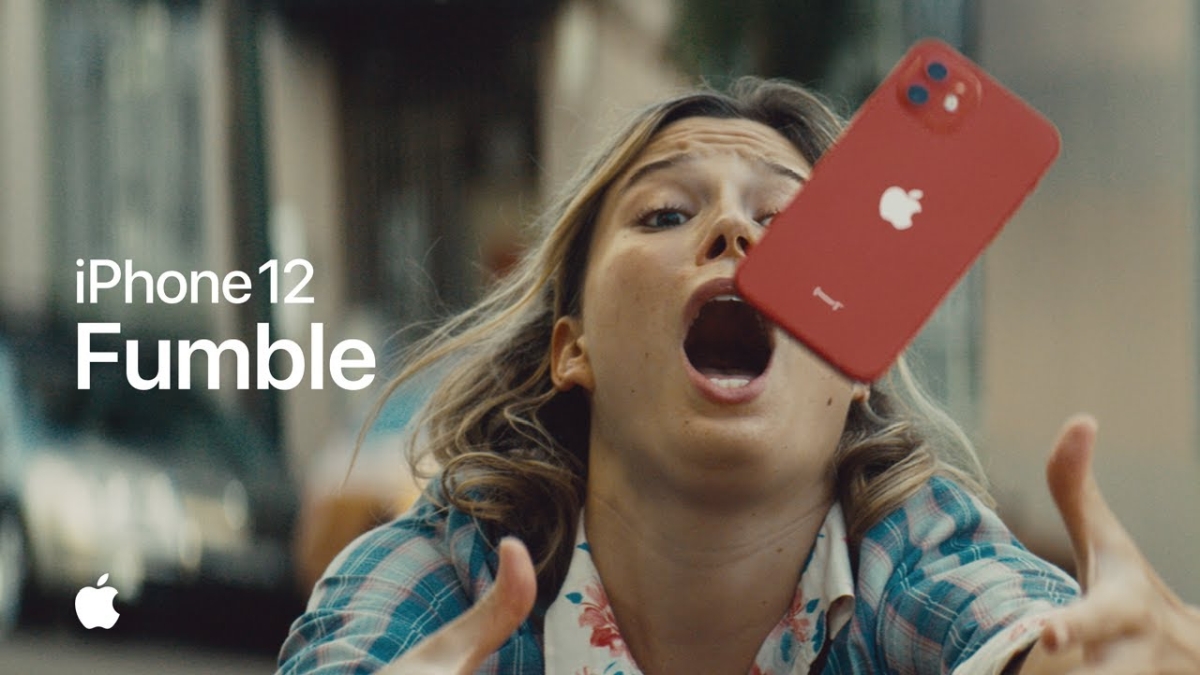 I can't deny it: Apple makes some of the best smartphone… ads out there. Alright, alright—the company makes some pretty decent smartphones, too, including the iPhone 12 series that was launched back in 2020. In any case, the Cupertino-based company has just released an ad to showcase the durability of its new iPhone 12, and the part that Ceramic Shield plays.
It's snappy, and it gets straight to the point. The soundtrack, to me, is the glue that really holds this whole ad together. Have a watch:
The video is titled "Fumble", and it basically depicts a woman trying not to drop her red iPhone 12 on the pavement as she—yeap, you guessed it—fumbles around with the phone. At the end of the sequence, the iPhone 12 ends on on the ground anyways, and of course, the screen remains intact, free of any cracks or scratches.
In the description, Apple touts the toughness of Ceramic Shield:
"iPhone 12 with Ceramic Shield. Tougher than any smartphone glass. Relax, it's iPhone."
By the way, the soundtrack used isn't a generic, royalty-free track. It's an actual song that was released by Nitin Sawhney, a British artist, back in 1999. If you want, here's a link to the full song.
Getting back to the iPhone 12, and its durability. Ceramic Shield, as showcased in the video, debuted on the iPhone 12. Essentially, it involves ceramic nano-crystals that are embedded within the glass using a high-temperature crystalisation process. This structure supposedly helps to avoid cracks and chips, and Ceramic Shield is supposed to offer four times the drop protection compared to its predecessor.
I use an iPhone 12 as a daily device, and to be fair, I still use a protective case on the phone. However, if you're the type who prefers your phones to be naked, this might give you some peace of mind. Meanwhile, if you're keen to watch some of Apple's more complex ads, scroll down to the related reading section down below—I recommend clicking on the Shot on iPhone series.
Related reading