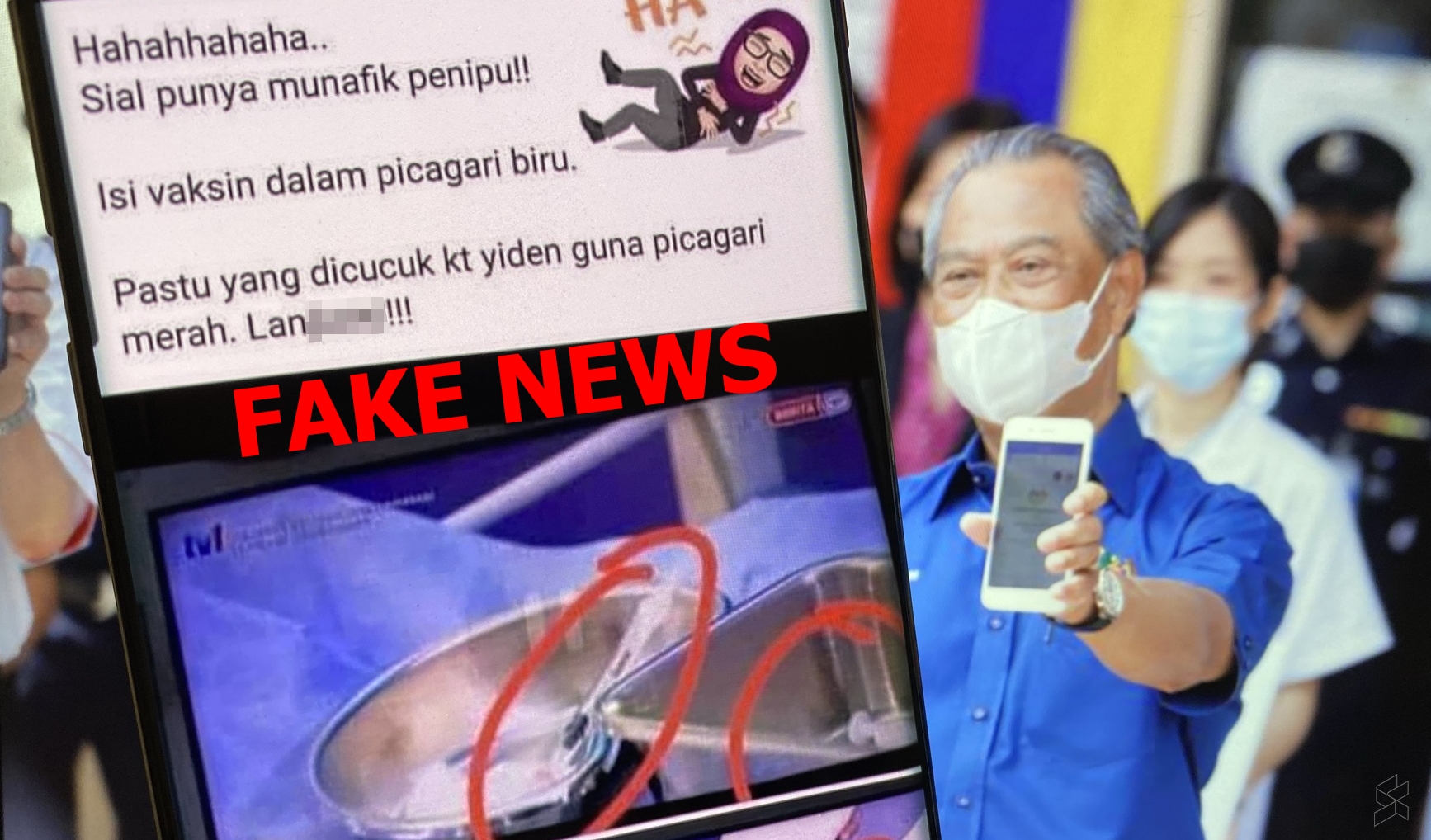 The Royal Malaysia Police has warned that it will take stern against those who spread misinformation about the COVID-19 vaccine. According to Deputy Inspector-General of Police Datuk Seri Acryl Sani Abdullah Sani, an investigation paper would be opened if the police received a report on the issue.
Like other forms of fake news, the case would be investigated under Section 505 (b) of the Penal Code, and Section 233 of the Communications and Multimedia Act 1998 which carries a fine up to RM50,000, imprisonment up to a year, or both.
During the movement control order, the police has investigated several individuals for spreading fake news and misinformation about the pandemic. This include creating and sharing of unverified information which can cause unnecessary panic and damage to individuals or businesses.
As Malaysia has started its COVID-19 immunisation programme, there has been a rise of misinformation about the vaccine including baseless conspiracy theories. This include claims that the vaccines are part of the Illuminati and it contained microchips which will control your mind. Shortly after the Prime Minister received his first jab, there were speculations that he received a different shot due to the change of needles. The Ministry of Health has issued a response to debunk the fake news.
Anti-vaxxer groups are also expected to ramp up conspiracy theories linking deaths among the elderly to the vaccine. A group of doctors have recently came out to pre-empt the propaganda by revealing that Malaysia's expected baseline deaths of 1,755 per week among those who are aged 65 and older, even without vaccination.
There were also reports in Norway about deaths involving frail and old people after they have received the vaccine. It was later reported that the deaths of the 23 elderly Norwegians were not proven to be directly caused by the Pfizer vaccines.
As highlighted by Ministry of Science, Innovation and Technology, Khairy Jamaluddin, establishing causality is important because any deaths or injuries after receiving vaccination could be due to other reasons. A person may have received the vaccine but could die due to various reasons including other illnesses or a car crash.
Similarly, not all deaths among COVID-19 positive cases are considered as COVID-19 deaths. All cases must go through a process to determine the actual cause of death. For example, if someone died in an accident but later was tested positive, it won't be classified as a COVID-19 death. However, the remains will be treated like a COVID-19 case as the individual is still infectious.
Always verify your sources before you post or share anything online. This include random messages that are sent from WhatsApp, WeChat and other instant messaging platforms. If you're not sure, do not click share.
[ SOURCE ]
Related reading