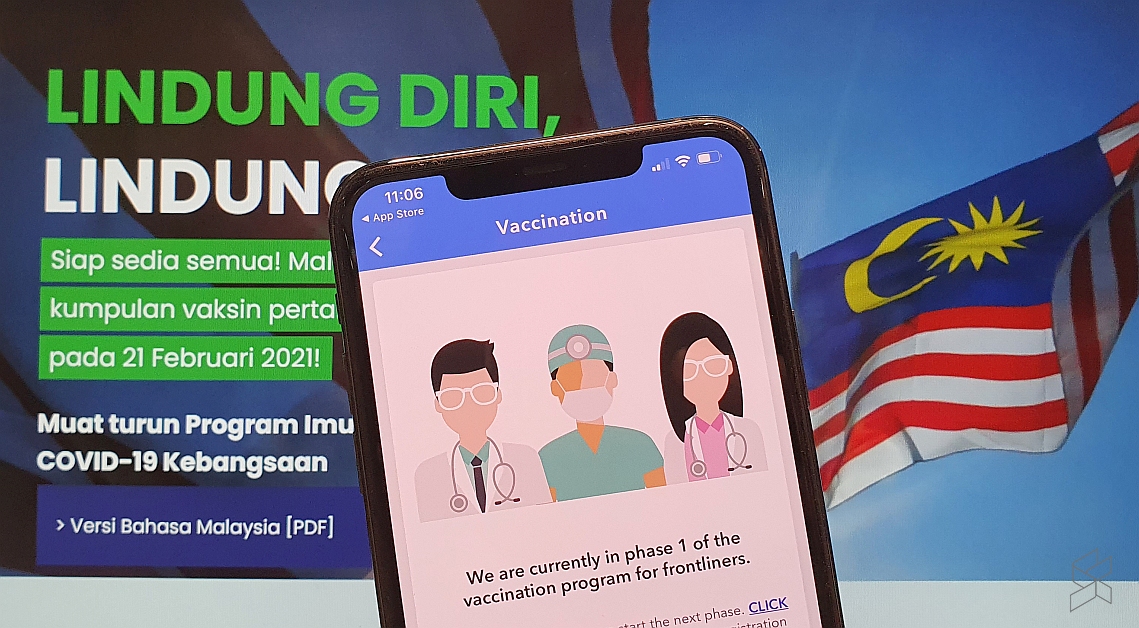 As of 9pm yesterday evening, a total of 637,000 people have registered their interest in getting the COVID-19 vaccine through the MySejahtera app. Registrations were open since Tuesday after the app was updated for Google Play Store, Apple App Store and Huawei AppGallery.
According to Senior Assistant Director-General of the Disease Control Division at the Ministry of Health (MoH) Dr Mahesh Appannan, the MySejahtera app is considered the most effective way to disseminate information on COVID-19 include the vaccination program. He added that there are currently nearly 21 million unique active users and it records 18-20 million check-ins daily.
At the moment, MySejahtera allows individual registration of account holders for the vaccine. If you have dependents such as elderly parents, the app will be updated sometime in mid-March for registration of dependents.
The government is also introducing 4 more channels for registration. This include website registration and hotline phone number which will be available from 5th March 2021.
The national COVID-19 immunisation programme has officially started yesterday, 24th February ahead of schedule. At the moment, the programme is currently in Phase 1 which will cover a total of 500,000 frontliners. Malaysia aims to complete the immunisation by end of this year, provided that the vaccine supplies can arrive on schedule and Malaysia achieves a peak vaccination rate of up to 160,000 people per day.
To promote awareness of the vaccination program, local F&B chains such as MyBurgerLab, MyPizzaLab and Inside Scoop are currently offering 15% discount for customers that have registered for the vaccine.
[ SOURCE ]
Related reading