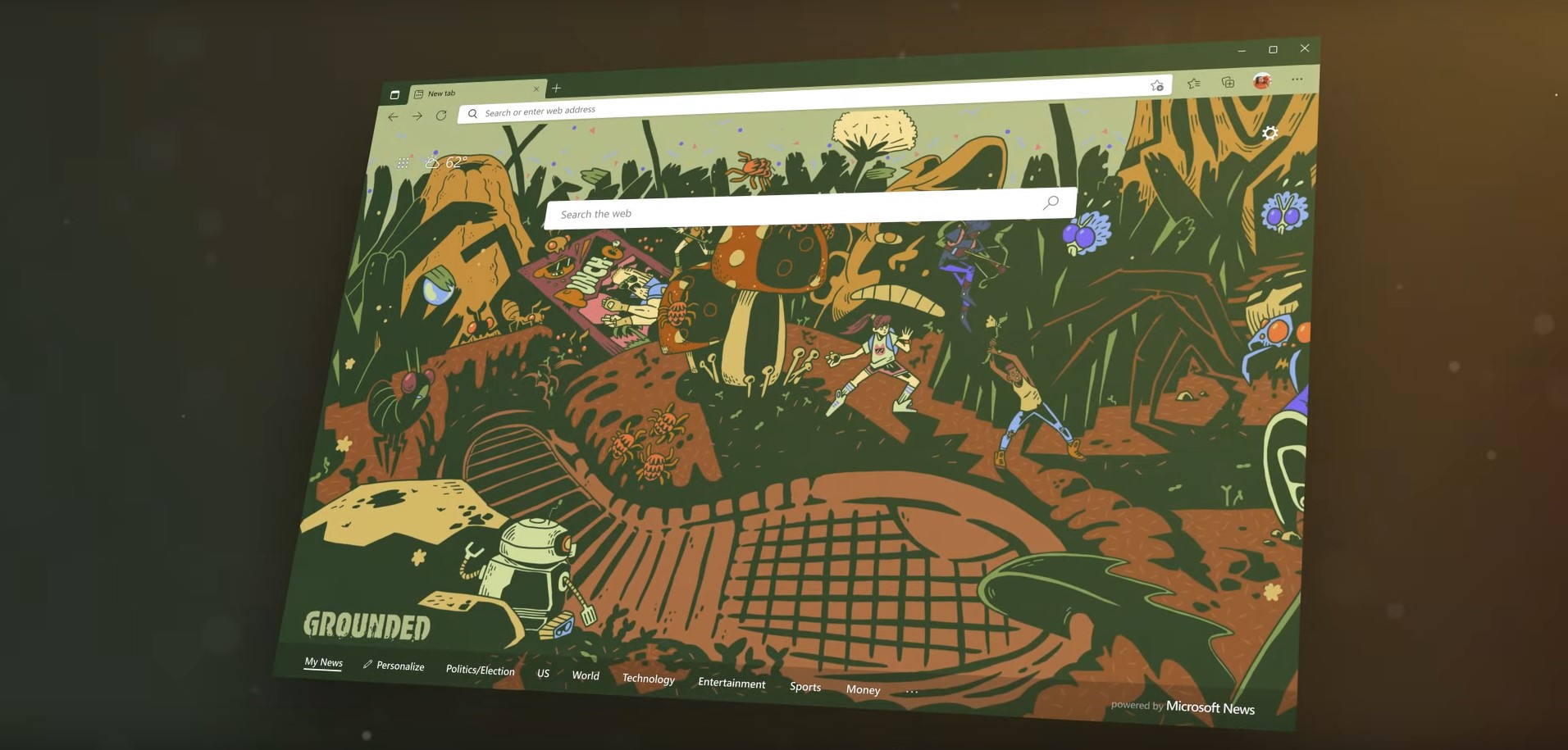 Microsoft announced a major update to its Edge web browser that adds new features like sleeping tabs, password manager, password monitor as well as history and tab sync functionality. The software giant has also added an assortment of new themes to mark the first anniversary of its Chromium-based browser.
Among the features Microsoft is adding to the browser is a password manager. With it, Edge will automatically suggest a secure and complex password when you sign up on a new website or when you change an existing password. In addition, Edge will also be getting a new Password Monitor feature that will alert you in the event one of your passwords has been compromised, thus prompting you to immediately change it.
There's also the new sleeping tabs feature that's said to reduce memory usage by 26% on average. Microsoft also claimed users will enjoy better battery life as a sleeping tab uses 29% less CPU resources than a non-sleeping tab. The feature works by putting inactive background tabs to "go to sleep" thereby releasing system resources like memory and CPU. Users can also set different time intervals to determine when tabs go to sleep as well as add sites that they never want to sleep.
Switching between different devices is now easier with the latest version of Edge browser with the rollout of the new history and tab sync feature. As the name implies, the feature allows Edge users to sync their full web history and active tabs across multiple devices. This feature is even said to work across iOS and Android.
To enable it, go to the Edge settings> profile> sync and turn on the toggle. Once that is done you can view your history and open tabs by selecting 'history' from the menu or use the keyboard shortcut CTRL + H.
Microsoft has also introduced 24 new themes for users to customise their web browser. These themes will range from simple colours to more elaborate pieces that take inspiration from Microsoft's trademark games like Halo, Microsoft Flight Simulator and Forza Horizon.
The new themes will also include corresponding colours on the new tab pages, the address bar and other parts of the browser. You can check out some themes Microsoft has added in the video below.
[SOURCE]
Related reading