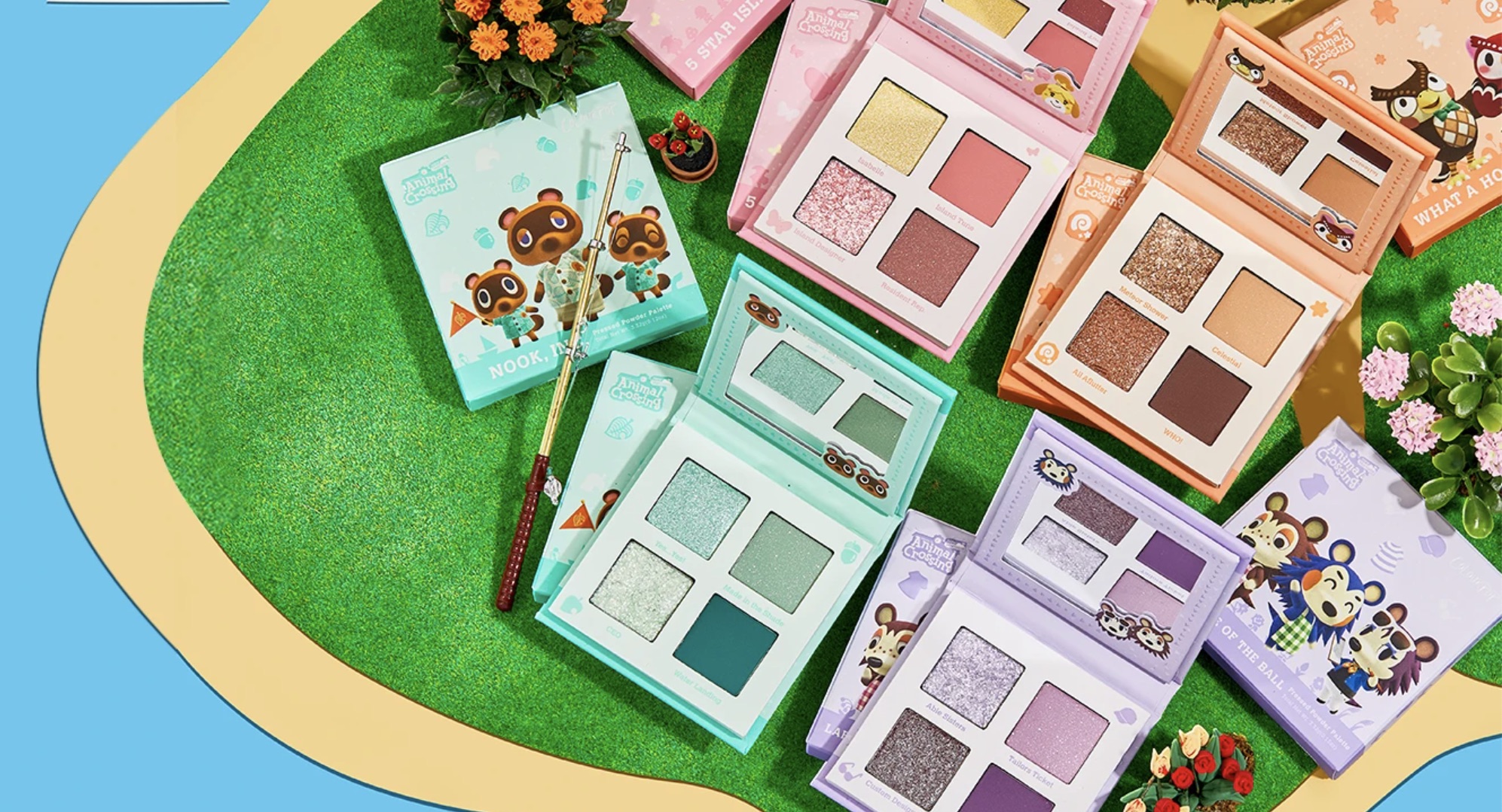 I'm personally really excited for this bit of news—Nintendo has announced an Animal Crossing-themed makeup line, in collaboration with makeup brand Colourpop. The makeup line will be available on their site at 2am, 29 January 2021 (Malaysia time).
According to Colourpop, there will be a wide variation of makeup in the Animal Crossing collaboration. They include the Nook Inc palette, the 5 Star Island palette, the Labelle of the Ball palette, the What a Hoot palette, three lip tint duos, two blushes, a super shock shadow, and the Bellionair Glitterally Obsessed makeup glitter.
Nintendo America's tweet resulted in some very passionate replies by fans. Some even worry that the collection would be so popular that "it is gonna sell out so fast". Twitter users also advise fans to stay on Colourpop's website "a few minutes before it launches and refresh when it's live" so fans can try to get it before it sells out.
Colourpop items aren't always readily available to buy in Malaysia, but you can get some items online like on Zalora and Lazada. Colourpop.com is also able to ship items internationally. You can also sign up on their site to receive email updates about the collection.
[ SOURCE, IMAGE SOURCE ]
Related reading