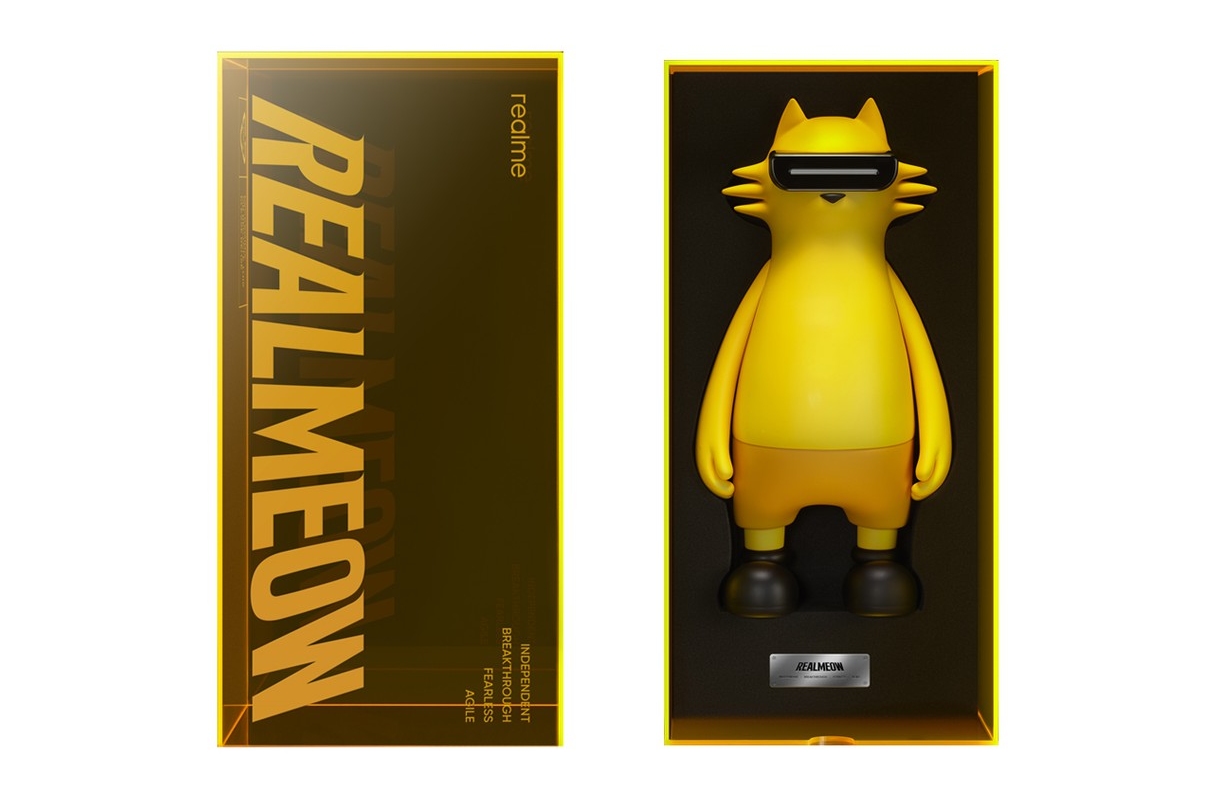 Realme has recently introduced Realmeow as its new mascot to represent the brand. Dubbed as its "Chief Trendsetting Officer", the cat-inspired character is co-designed by Mark A. Walsh, a Directing Animator of Pixar's Finding Nemo and Character Developer of Pixar's Monsters Inc.
If you want to get your hands on the official limited edition Realmeow designer toy, Realme Malaysia is offering it on the 1st of January 2021. It's offered exclusively on the official Realme online store on Shopee with a retail price of RM429.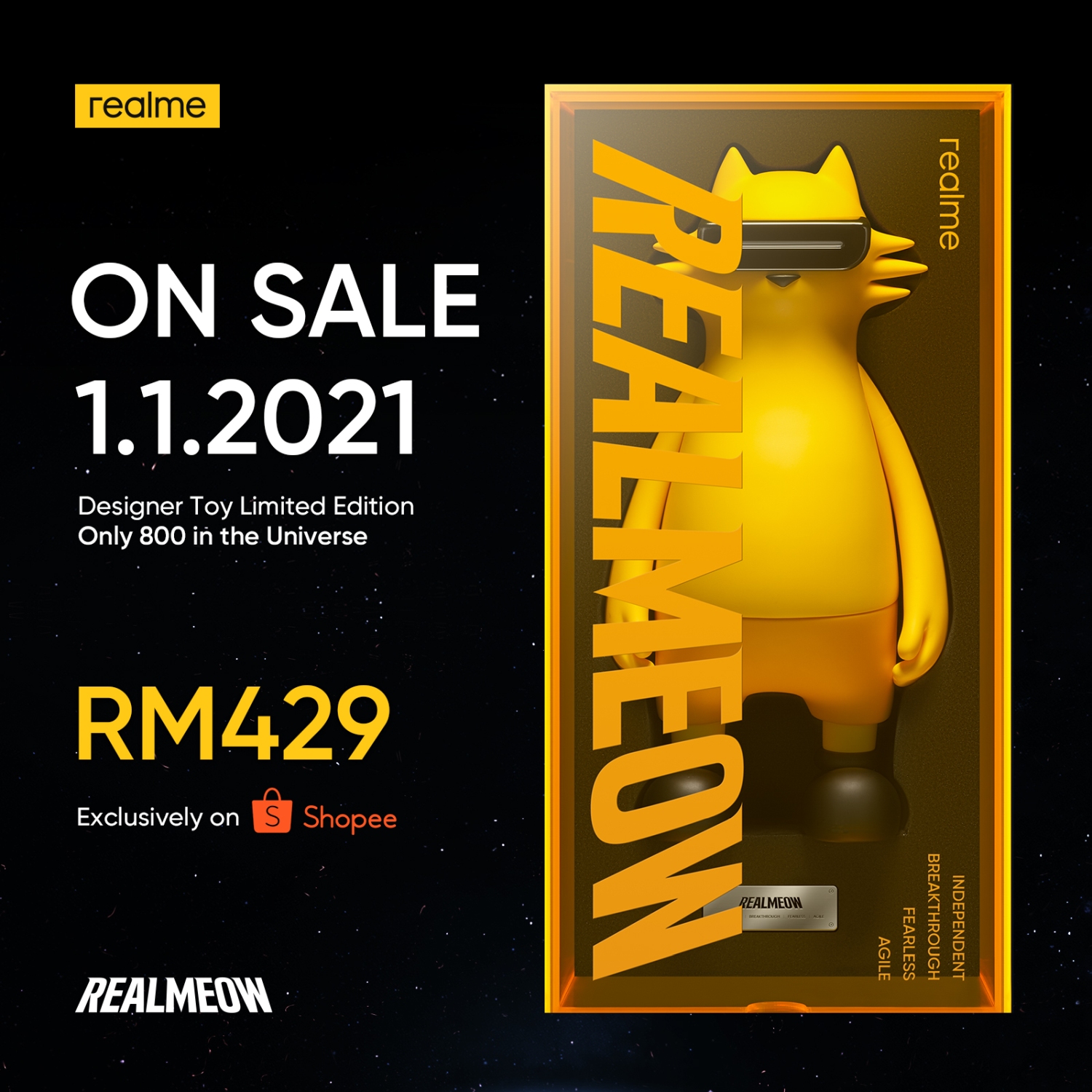 According to Realme, there are only 800 units available worldwide but there's no mention of how many units will be released for the Malaysian market. According to the product listing, it claims to have super powers such as "ultra-frequency awareness" and "laser eyes".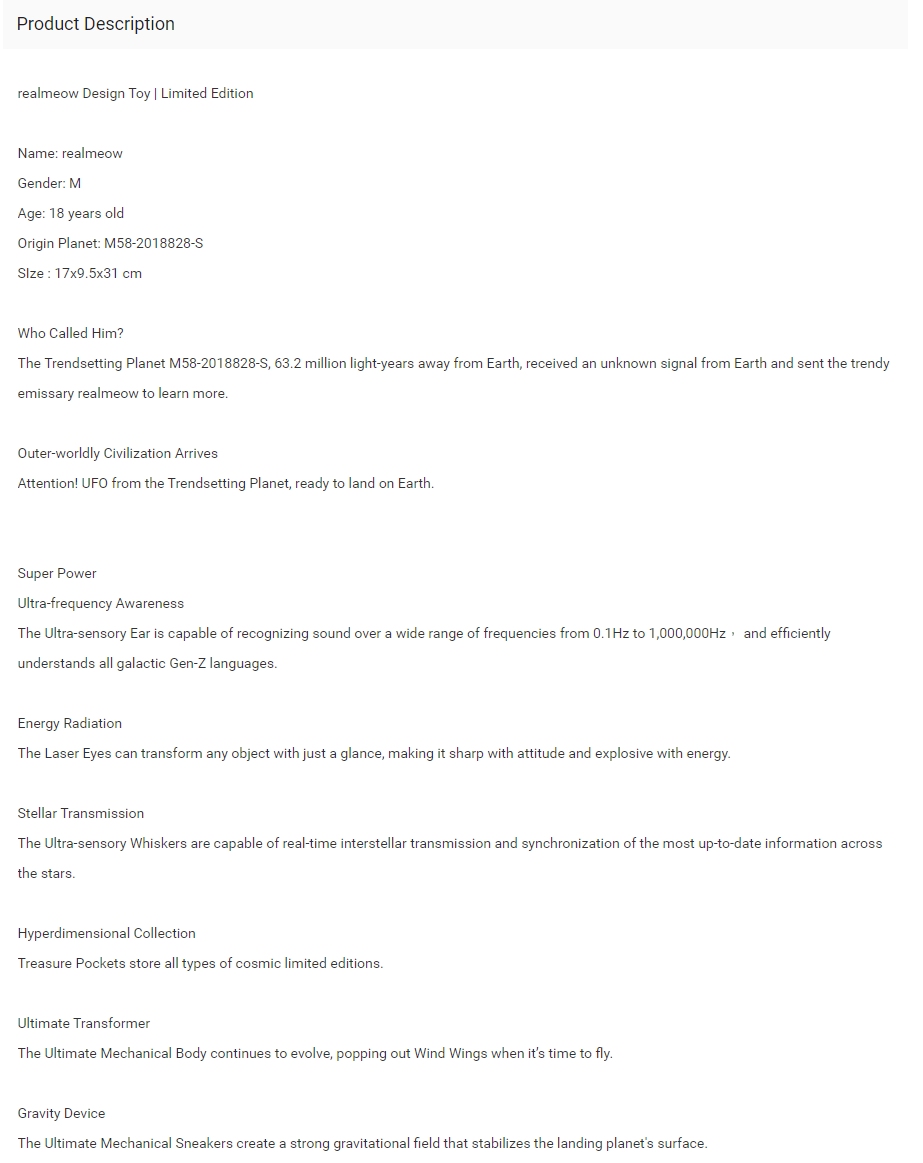 Obviously, the described features on the product page are not real and they are the character's super powers as listed below. Realme should probably update its description before some buyers might think that they are getting some sophisticated toy for RM429.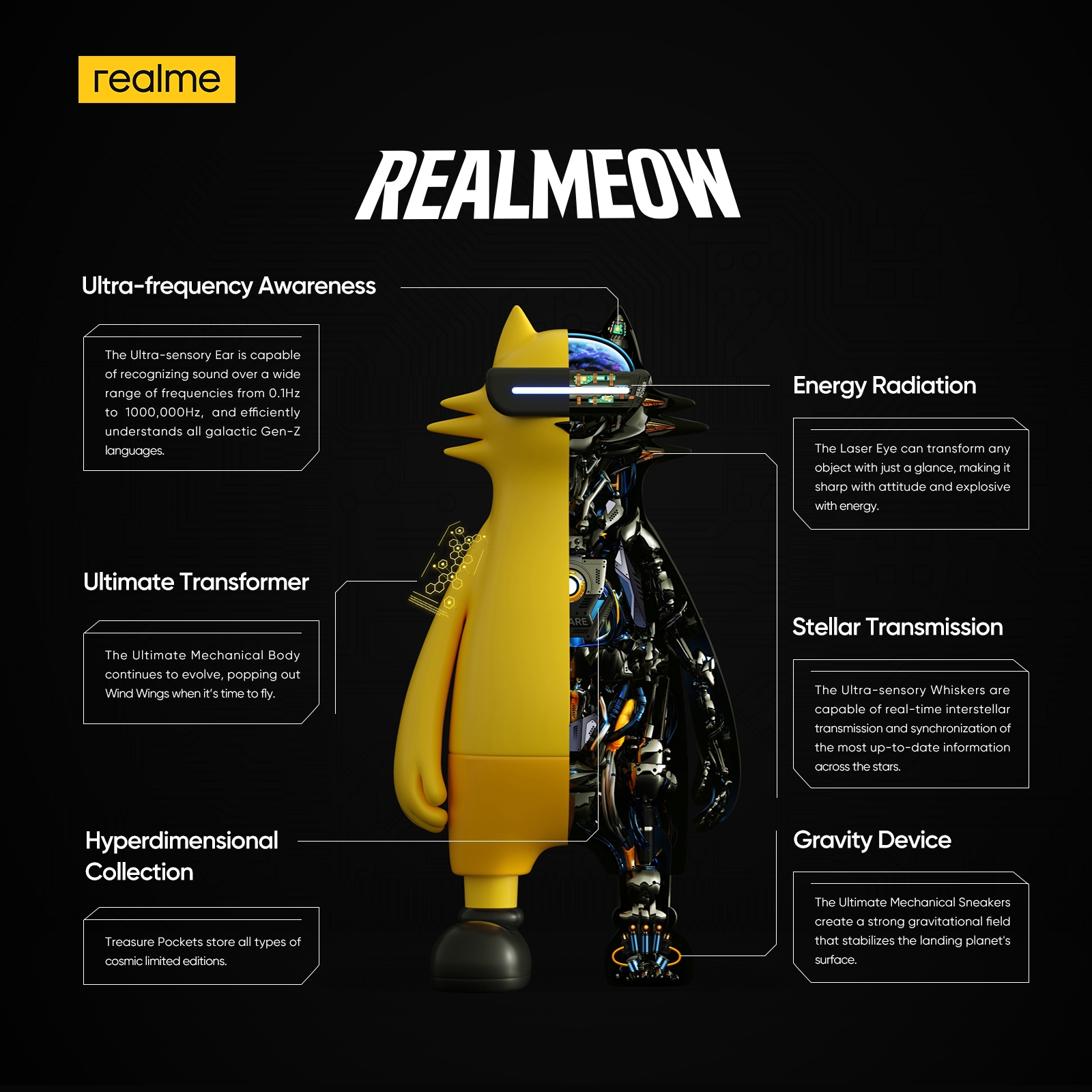 The listed dimensions are 17cm x 9.5cm x 31cm. Based on some unboxing videos in India, the toy appears to be static but you can move the arms and feet.
If you're a die-hard Realme fan, you can try your luck during the 2021 countdown on the Realme official store.
Related reading