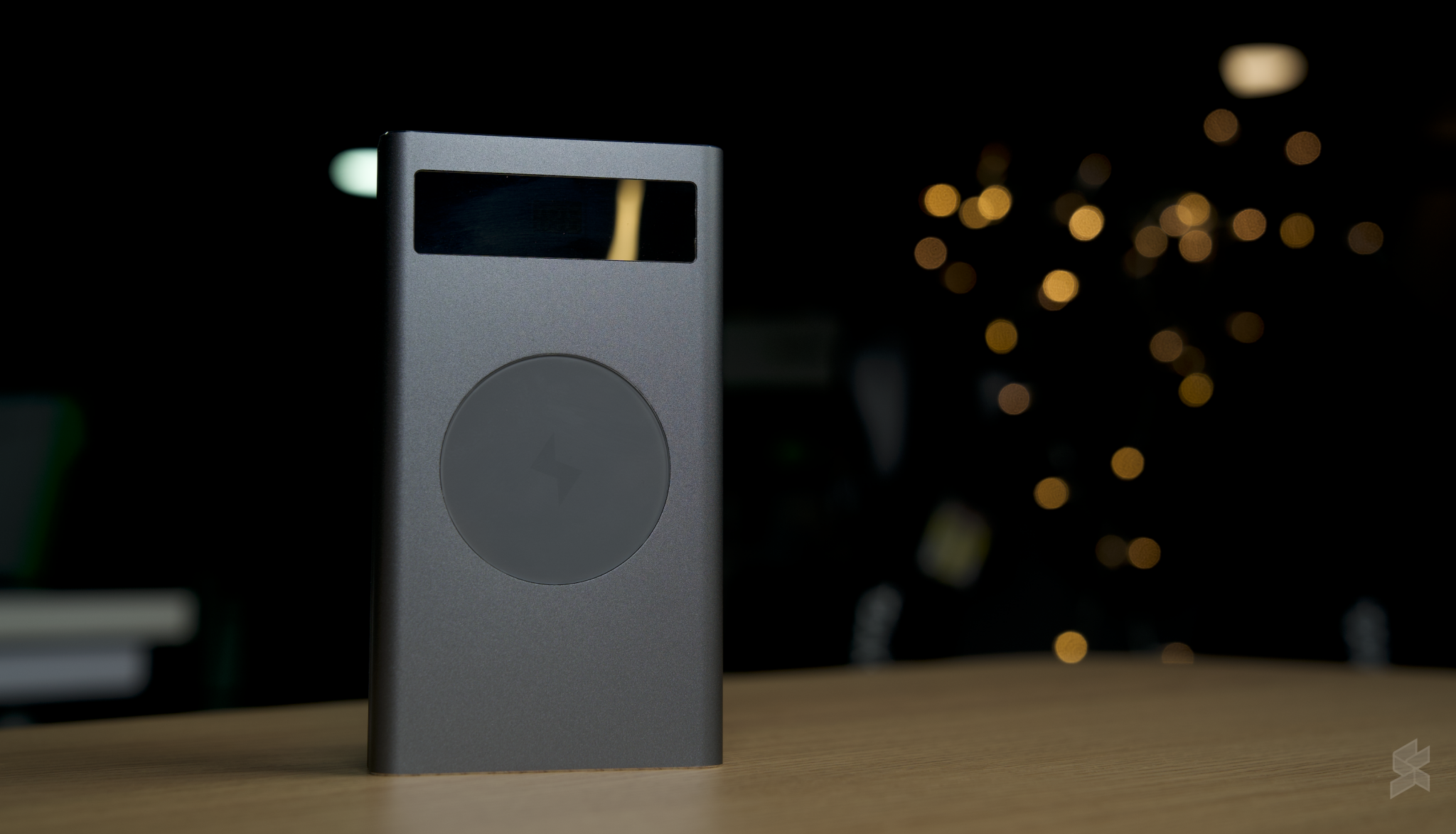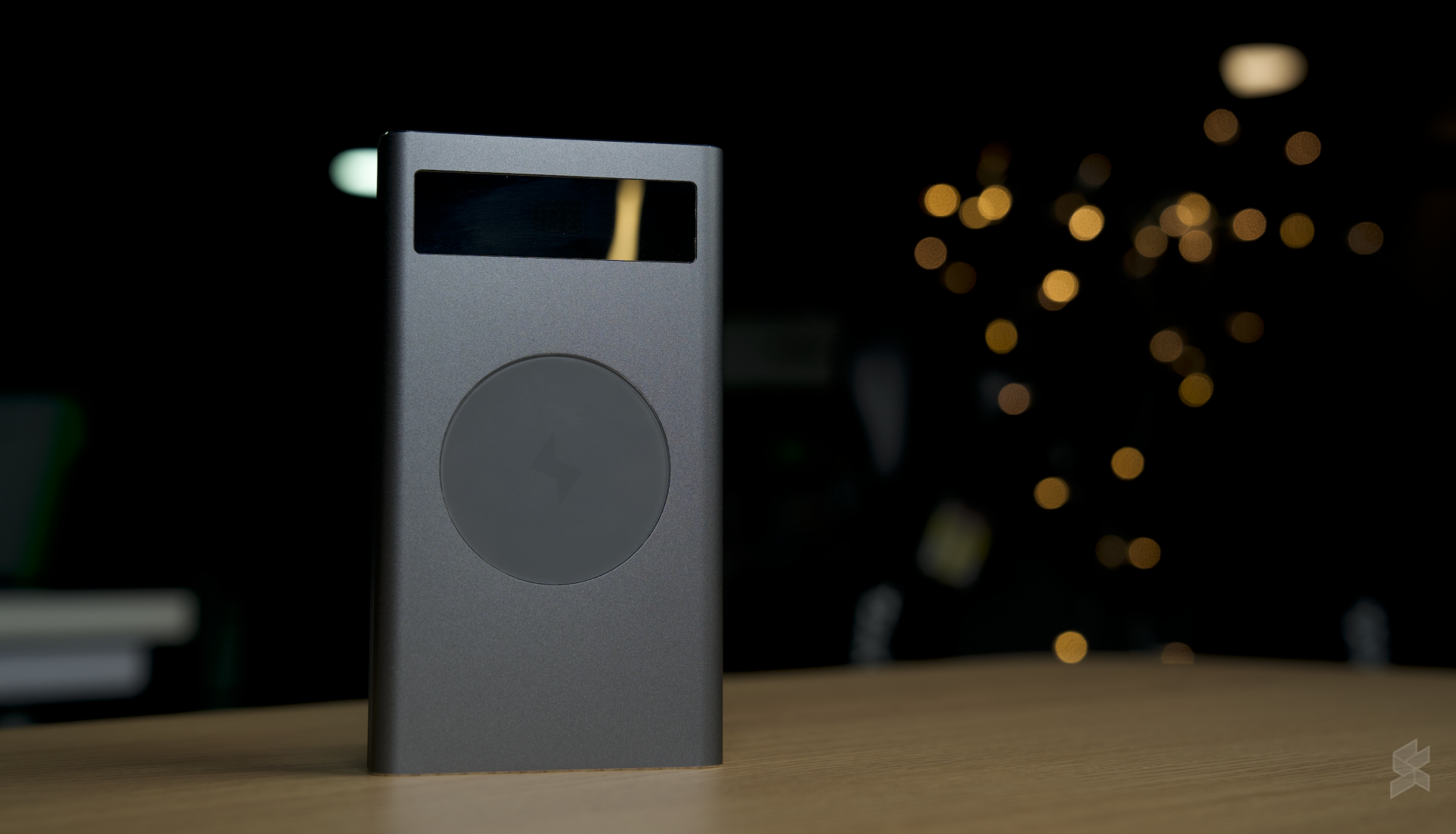 I was very excited to try out this Chargeasap Flash 2.0 USB-C graphene 210W power bank, as it's claimed to be "the world's most powerful" power bank. I was also intrigued because it claims to have the ability to charge a MacBook Pro 16 (which ships with a 96W charger), but it costs an insane price of USD 249 (RM1,035).
So, is the Chargeasap really that powerful? Or did some of my co-workers debunk that claim? Here's what we learnt about it so far.
First Look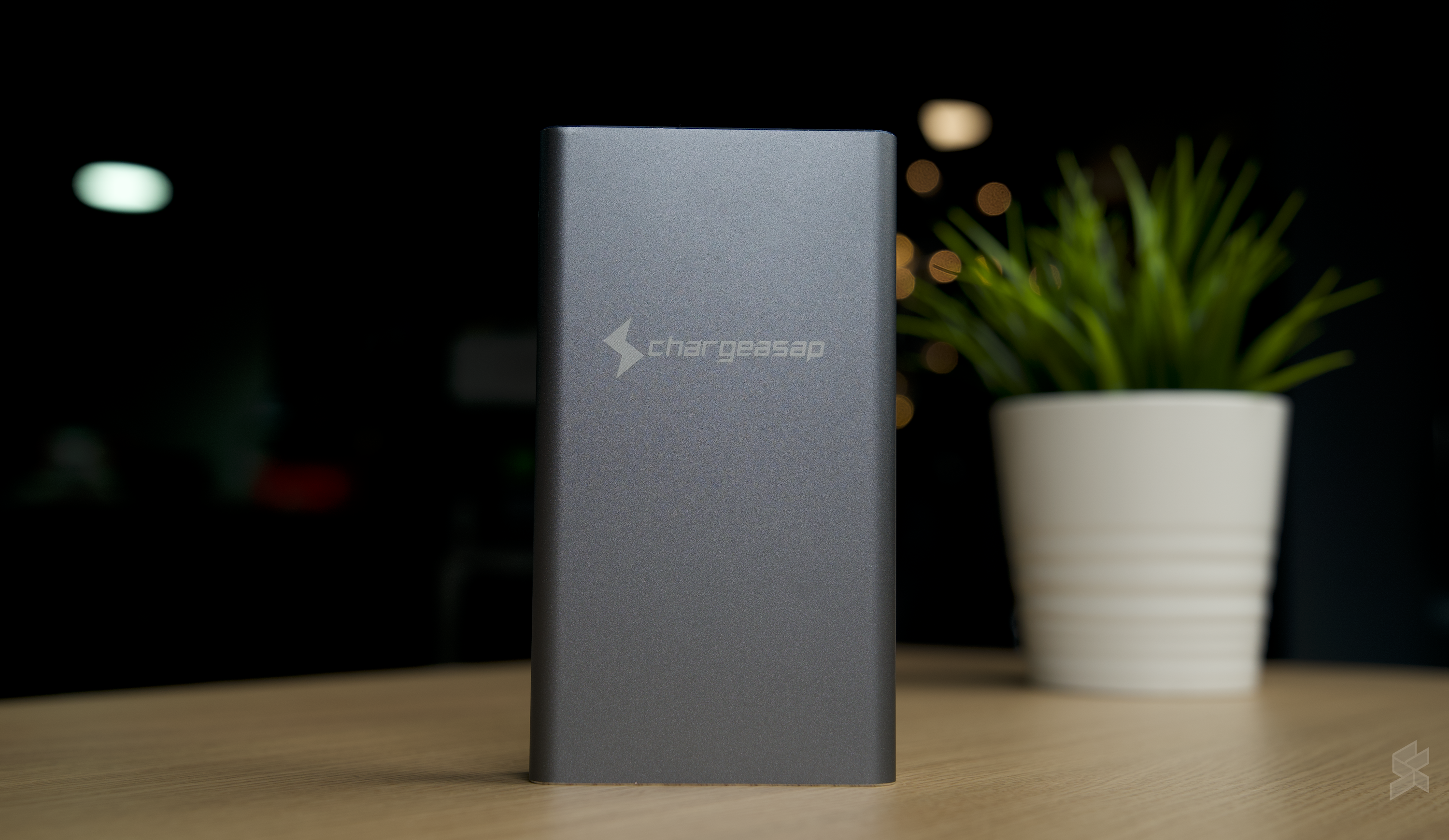 The first thing that I noticed about the power bank without even taking it out of the box is how heavy it is. It weighs 470 grams—it's closer in weight to something like an iPad (490g).
The Flash is also big and chonky. It looks like a brick, it's rough around the edges, and it seems like it could take a beating. If you're into a nice and sleek looking power bank to keep you company, this ain't it. Dimensions-wise, the power bank is 15.7cm long, 8.4cm wide, and 2.7cm thick.
Another big feature is that it has a wireless charging pad. With the sizeable circle in the middle, it reminds me of the belly of Teletubby, or like an old iPod.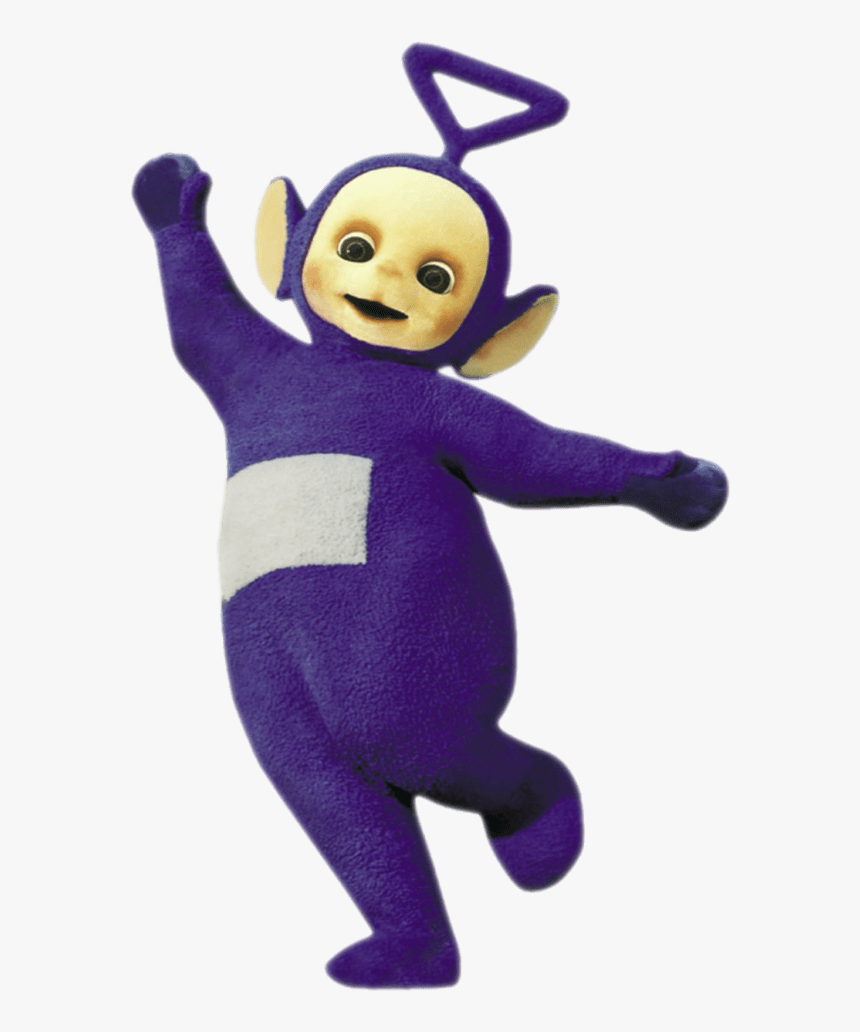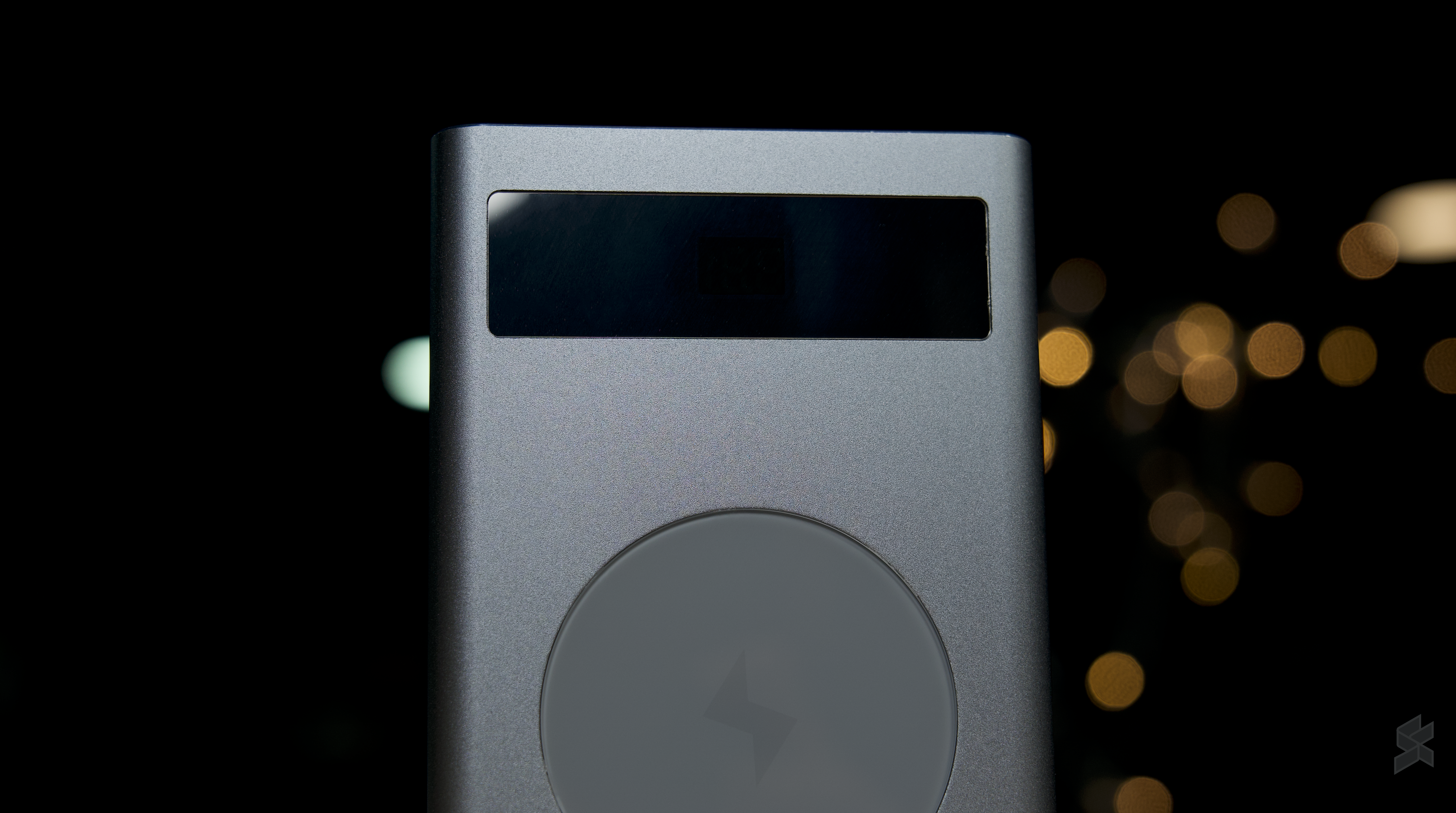 The Flash also weirdly has a very long "screen" above the wireless charging pad. But you'll only be able to see the percentage numbers in a small area… right in the middle of the rectangle. That, to me, is a waste of space.
It has one button—on—at the side, just like any other power bank. But once you turn the power bank around on the other side, you'll see a big "Chargeasap" logo. I can now not ever forget what kind of power bank it is, but it's sort of an eyesore.
Specifications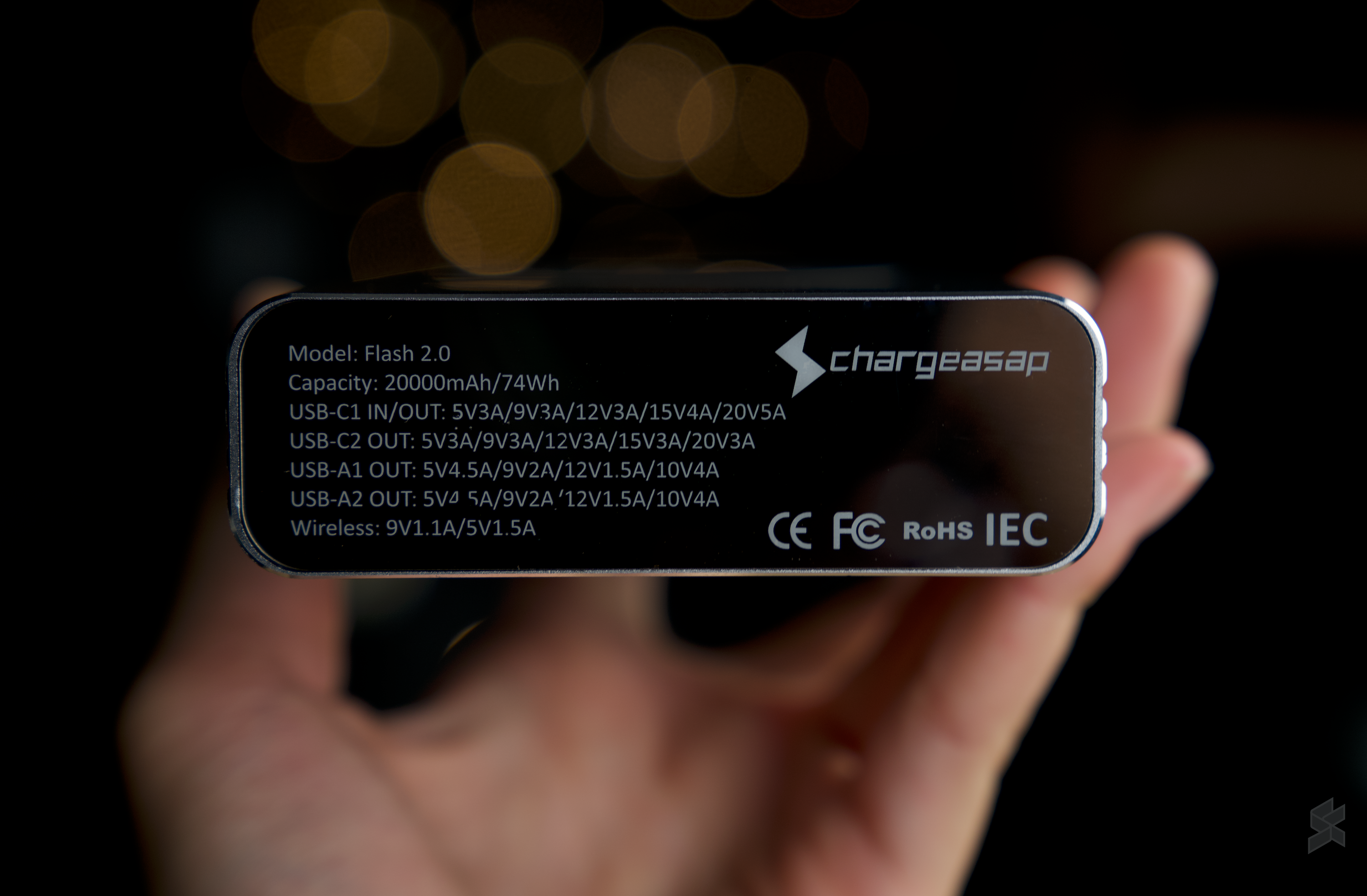 The Flash has a 20,000mAh capacity, and includes four 21,700 Tesla Lithium Polymer Graphene Composite battery cells manufactured by Panasonic. It comes with a total of four ports.
You'll notice a port for 60W USB-C, and a port for 100W USB-C which supports both input/output—and two USB-A ports. The left most USB-A port can support QC 3.0 and SuperVOOC (Oppo's fast charging technology).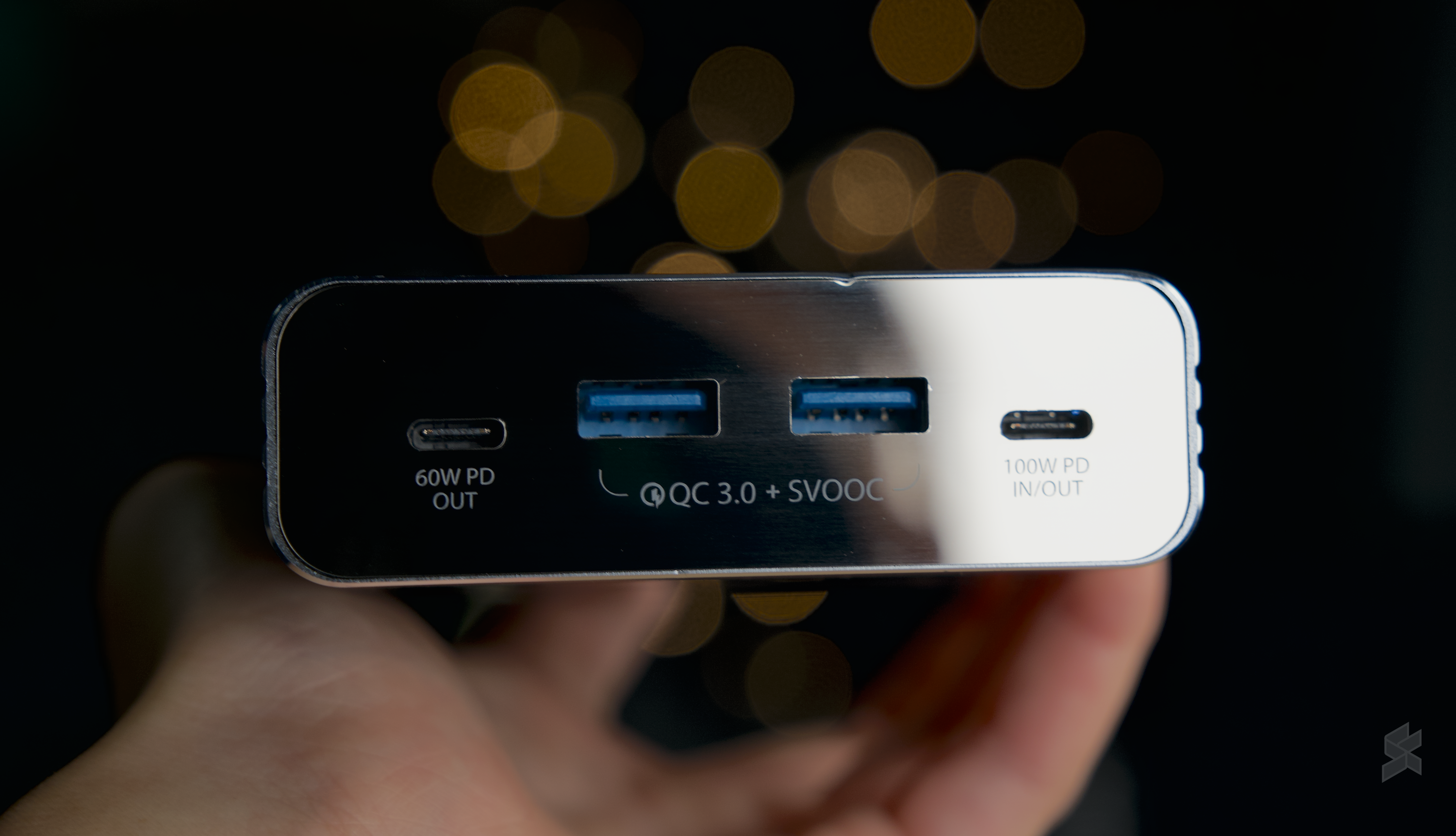 The wireless charging pad is dual-coiled and it supports 10W fast charging. That—along with the four ports—lets you charge up to five devices at a maximum output of 210W. That also means that the max output lets you charge your laptop.
ChargeAsap claims that the power bank has a battery lifespan of 5 years. I could charge the power bank from 0% to 80% (16,000mAh) in just 35 minutes with my 61W 13-inch MacBook power adapter, but 1 hour and 10 minutes to charge from 0% to 100%—about double the time.
Wait, so it isn't powerful enough to charge a MacBook Pro 16?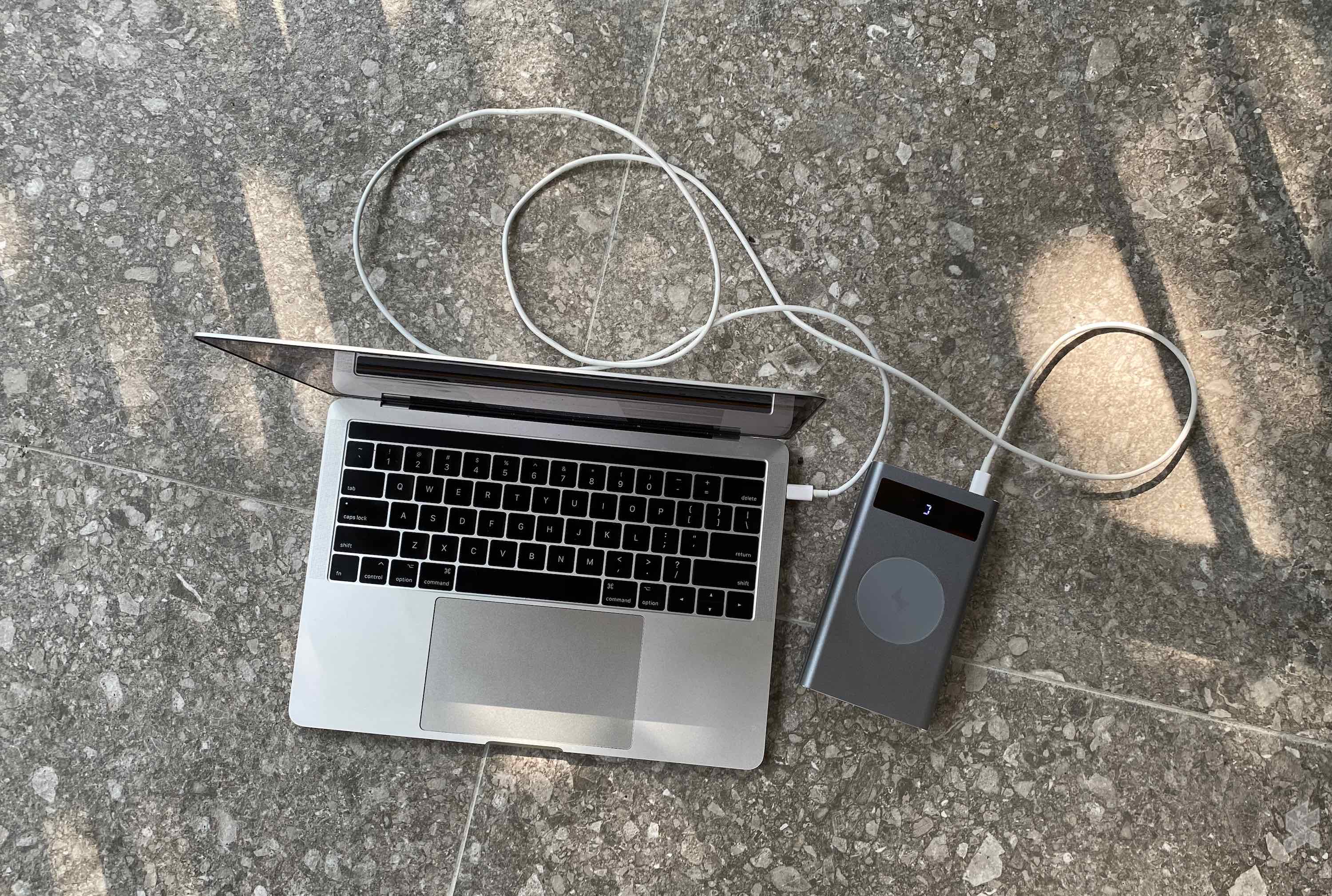 The only thing that can sort of justify the price of this power bank is the fact that it can charge an entire laptop—and can still have some battery left over. I own a 13-inch 2017 MacBook Pro, so I tried charging my laptop using the 100W port. My laptop was at 20% battery and it managed to charge to 100% in less than 2 hours.
However, what we later found out is that while it can charge my 13-inch MacBook Pro (which only requires a 61W power adapter), it doesn't properly charge my co-worker's MacBook Pro 16 (which requires a 96W power adapter). With the power bank plugged-in, the battery level on the MacBook Pro 16 continues to drop while editing videos on Adobe Premier Pro.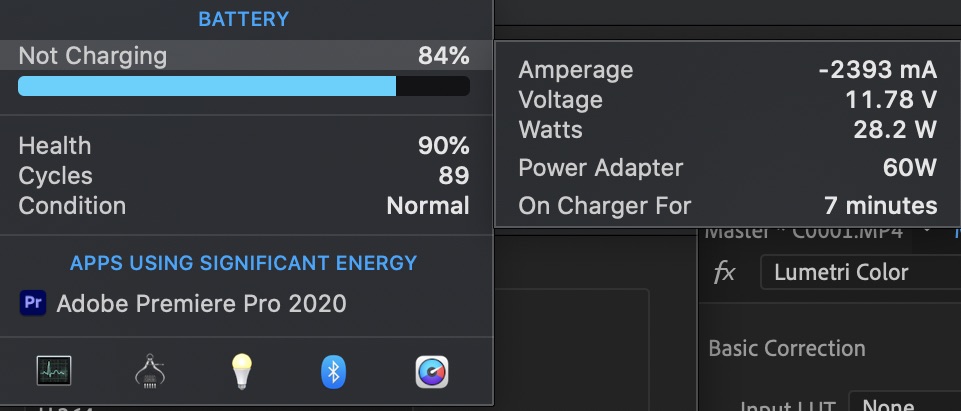 According to our test based on iStats, both 100W and 60W ports show 60W. So, what does this mean about Chargeasap's capabilities? Or were we accidentally sent a faulty one?
When we contacted Chargeasap to ask about what we discovered, they said that it was "a firmware issue which no longer exists", and that "there just needs to be a firmware upgrade via USB to fix this". We've asked them how to upgrade the firmware and will update this review once they've gotten back to us.
But this puzzled us a little. According to Chargeasap, were given a "production model" to review. If it really is "fixed", why were we given a production model to review?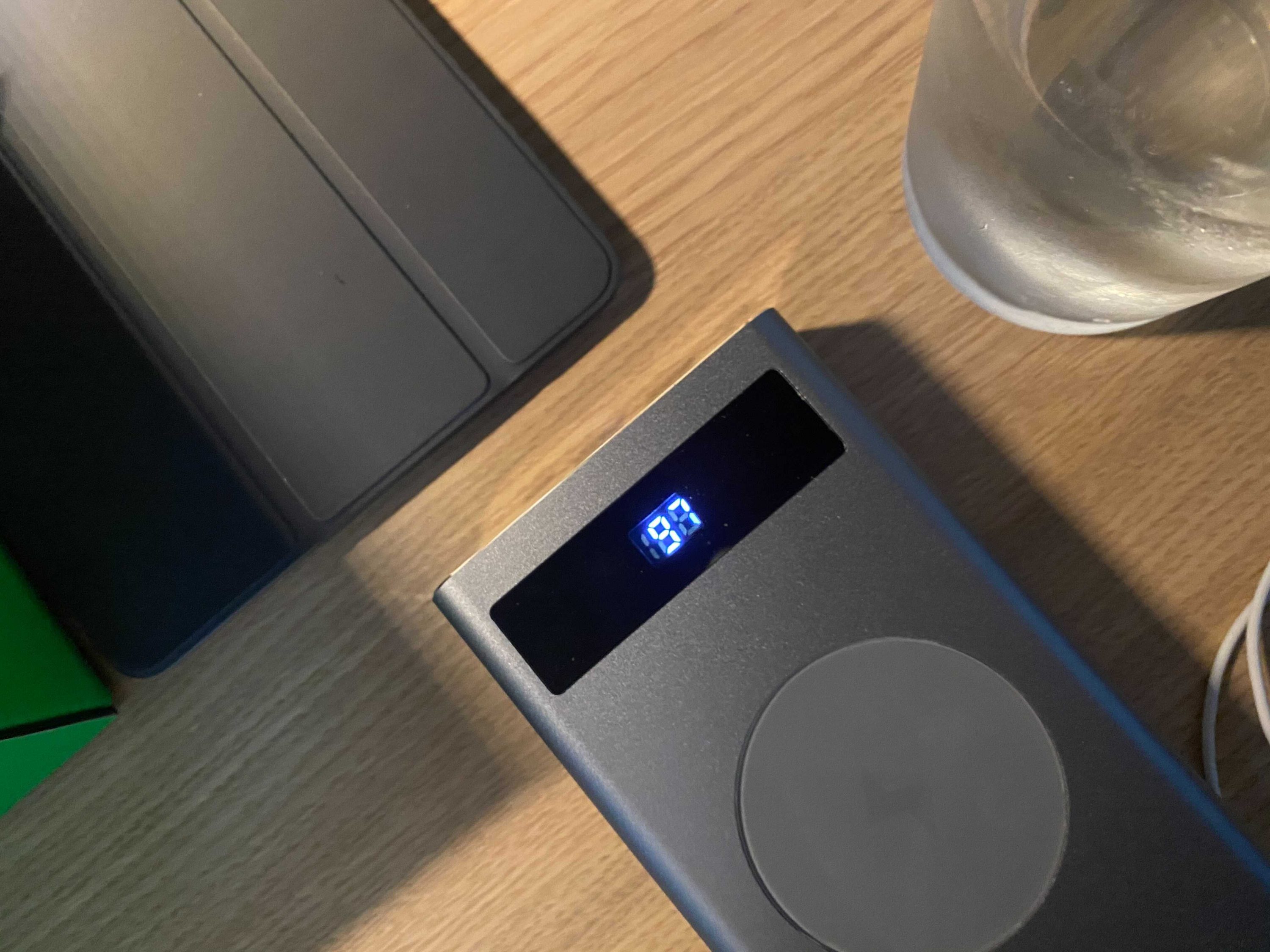 The Flash can charge my iPhone 11 in about 2-ish hours from 20% to 100% using the USB-A port. The power bank battery went from 100% to 75% during the charging period. If you're using one of the newer iPhone models, you can get faster speeds when you use a USB-C to lightning cable.
This meant that I could potentially charge my phone about 3 times from 20% to 100%. Despite the power bank being so expensive and huge, the capacity of it is the same as those smaller 20,000mAh power banks.
At least it can charge wirelessly?
The wireless charging pad can charge your Apple Watch, as well as your phone. But you might need to remove your phone case first before the wireless charging feature works, as I experienced it with my plastic phone case (which also had a pop socket).
There's also a thing of needing to sort of place your phone right in the middle before it charges. The wireless charging pad isn't big enough to let me just quickly lay my phone on it, so I have to play around with it each time.
Even though it's only a 10W charger, it charges my devices pretty quickly. However, it is not very efficient, which is not new with wireless charging—to charge my phone's battery up 10%, the battery in the power bank drained from 100% to 90%. It's probably better to use it to charge accessories like your Apple Watch and Airpods that have wireless charging cases.
While wireless charging a device, the power bank itself also gets significantly warmer. However, it's still a very convenient feature to have in case you forgot to bring your cables.
Other details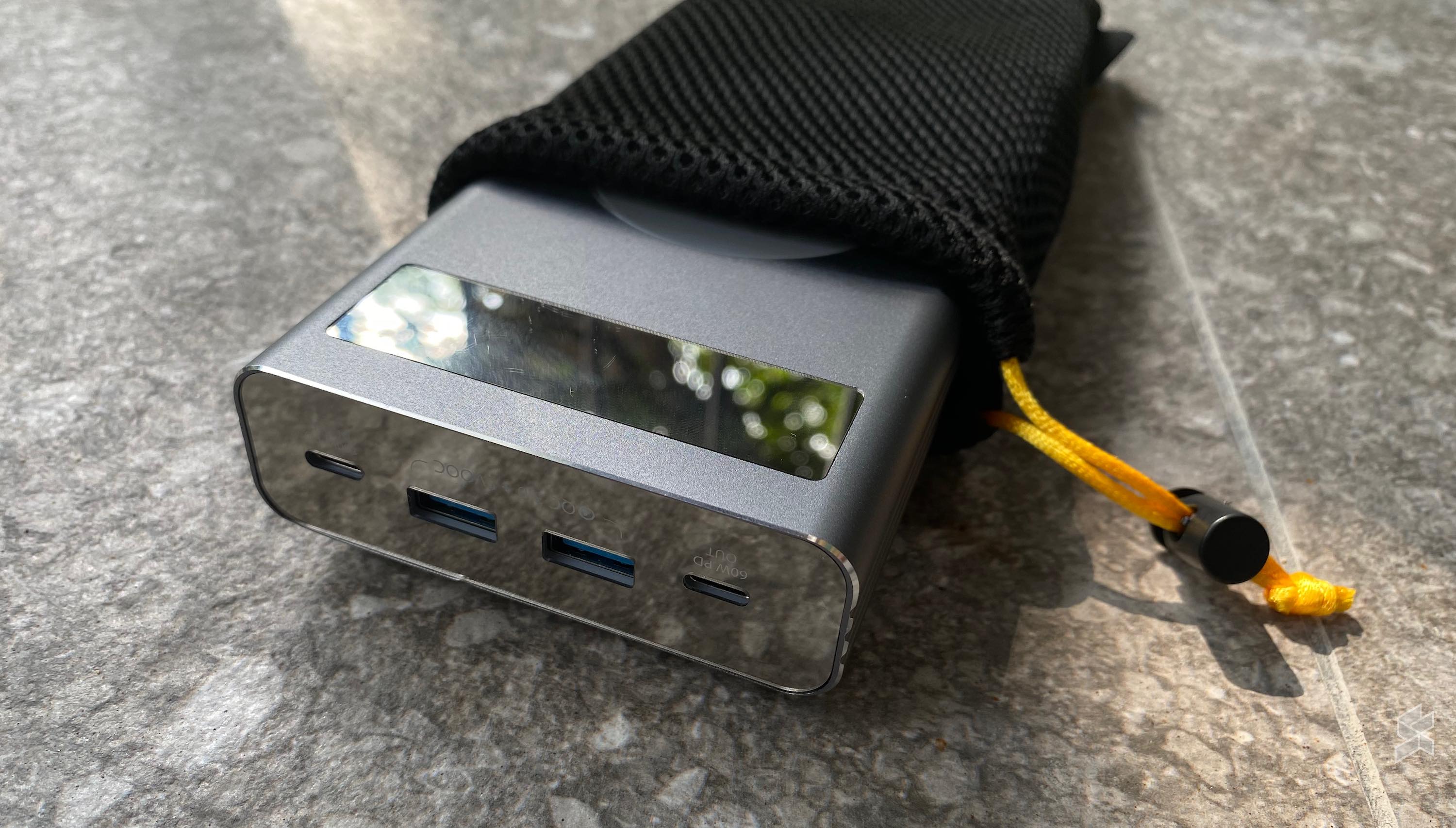 The Flash can do pass-through charging—which means that I could charge both the Flash and my laptop at the same time. I just need to charge the power bank using the 100W port, then connect my laptop to its 60W port.
The power bank's graphene battery technology allows to fast charge while maintaining lower temperatures "compared to standard batteries". So, as warm as the power bank can get especially when it's charging my laptop or wireless charging, it claims that it won't go above 50°C. The standard for most lithium-ion cells is around 70°C.
With a capacity of 20,000mAh, the power bank is also permitted to be carried onboard on most flights. Unlike typical brands that offer 1-year warranty, Flash offers 2 years. It also comes with a mesh pouch (that sheds pretty easily) and an information booklet.
Conclusion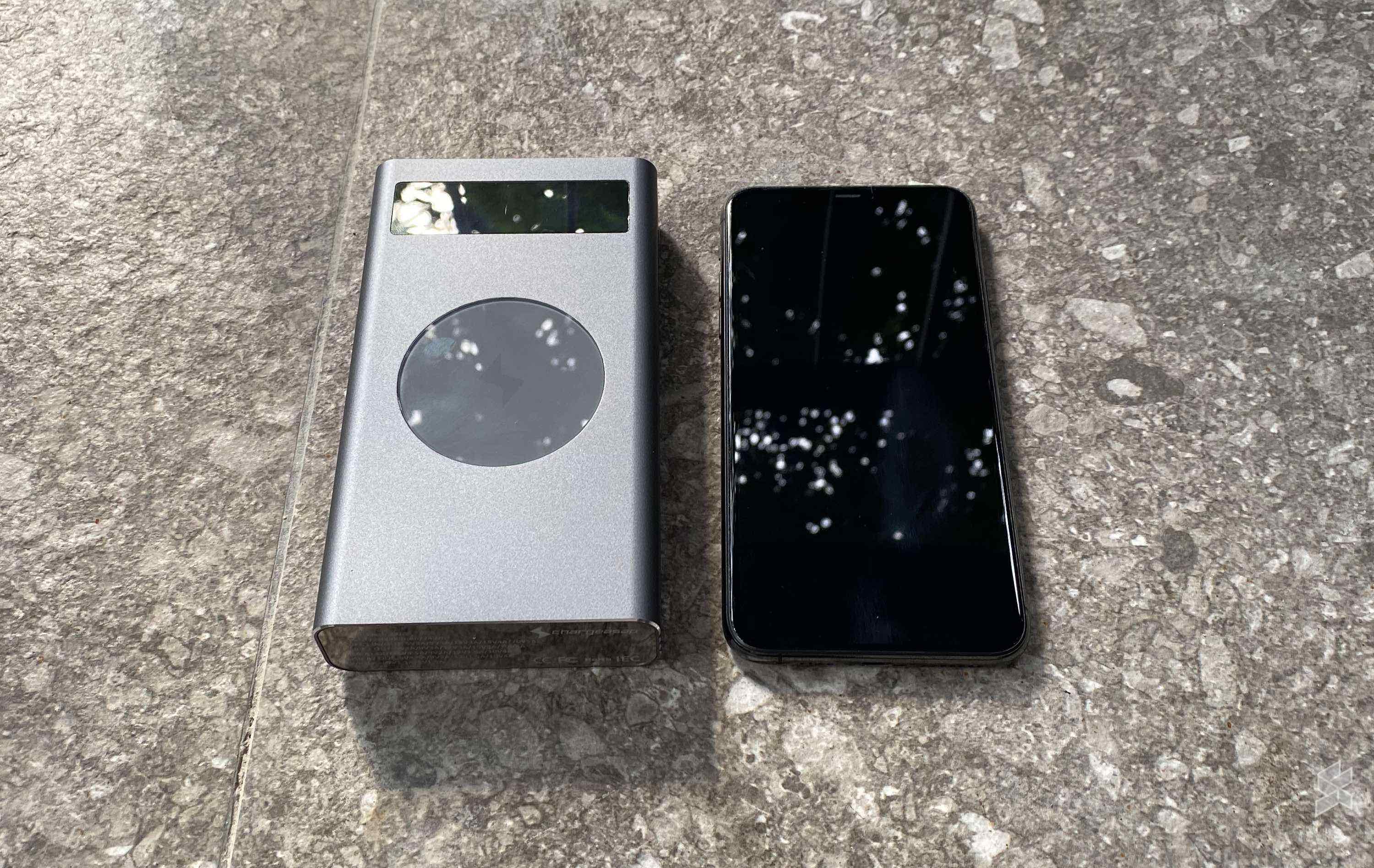 RM1,035 is just too much money to spend on just a power bank. Sure, it can charge an entire laptop, but something like the Zendure SuperTank (which was suggested by 9to5Mac in their own Chargeasap review) can be purchased on Lazada for RM425—and it's also got 100W power delivery, 4 charging ports, along with 27,000mAh capacity. The only big thing the Zendure doesn't have is wireless charging, which I think you can live without if your primary use is to charge your laptop. Also, if you are a frequent flyer, the higher 27,000mAh capacity can be a problem.
If you're looking to get something just to power phones, there are plenty of other power banks at the fraction of a price that offers 20,000mAh and several ports. You could opt for the Xiaomi Mi 20,000mAh Power Bank 3 Pro. The USB-C port can push 45W which is more than enough to charge a MacBook Air.
For wireless charging, the Xiaomi Wireless Powerbank 10,000mAh is available for less than RM90. However, these options don't have graphene batteries—which has a similar structure to traditional batteries, except that it helps to breakthrough limitations of regular batteries, leading to increased battery performance or life. It not only makes the Flash a lot cooler during use, but will make it last a lot longer. Plus, the 2 year warranty isn't too shabby, either.
Now, let's go back to the fact that both of their 100W and 60W ports show 60W according to our tests. Chargeasap has yet to get back to us about how to upgrade the firmware, or send us proof that they have since "fixed the issue". But since we can only review what we were given, the ability to charge 100W makes or breaks the power bank—because why even pay that much money for something that can't give you as much power as promised? In any case, I hope to hear from them soon with proof of their fixed firmware.
But I'd say that if you're not too fond of the wireless aspect of the Flash, definitely think about getting the Zendure instead. It's a lot cheaper for basically the same thing, plus 7,000mAh more capacity.
Plus, you're able to get the Zendure SuperTank on Lazada. For the Chargeasap Flash power bank, you're only able to get it from their official site.