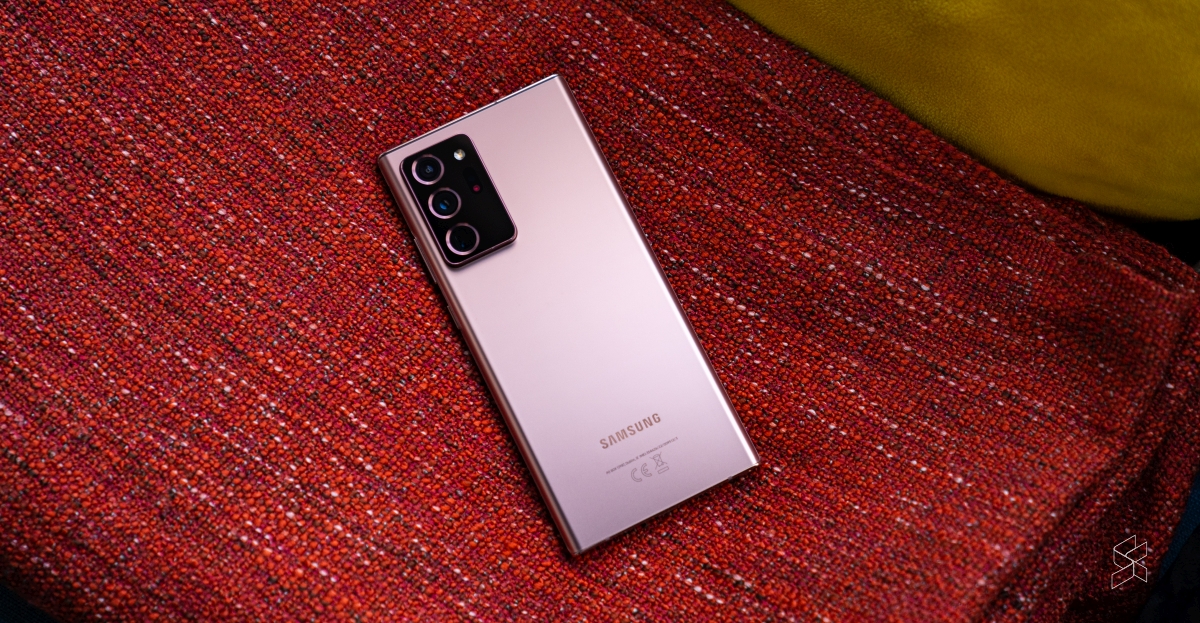 This post is brought to you by Samsung Malaysia
All work and no play makes Jack a dull boy. It's hard to overemphasise how important it is to have a good work-life balance because too much of one thing is never good. Of course, it's a little harder now with the whole pandemic and the CMCO in place. But, with the right device, you can be equally productive in both of these important aspects of life. That right device is the Samsung Galaxy Note20 Ultra.
The power to create
Now, when we say the power to play, we're not only talking about things that are designed to waste time—though, it is also important to be able to do that. Play often means engaging that part of your brain where creativity and your emotions live. And for some, an increasingly popular method of doing that is by making little mini-movies that document the important moments in our lives.
Some call it vlogging, but the concept is very similar. It's also important to the creative process that you have the right tools with you, something that doesn't get in the way so you can focus on creating. Samsung's Galaxy Note20 Ultra is exactly that kind of device.
If all you want to do is capture moments, the Note20 series' AI Single Take feature is what you want in your life. With just a single tap, the smartphone will capture an entire meaningful moment in multiple angles and styles.
But if you want more control, Samsung's built a wealth of amazing pro-grade video features into their latest flagship smartphone. This includes an amazing camera system that has the capability to shoot incredible 8K video in cinematic 24fps. Yes, 8K video is more than what most cameras can do, but the Galaxy Note20 Ultra is still very much phone sized, which is awesome.
One underrated feature when it comes to filming on a smartphone is the ability to add dynamic camera movements like super-cool zooms. With the Galaxy Note20 series, you can easily do stuff like control the zoom speed and add professional-looking effects to each scene while filming. That's an easy way to add a little flair to your content to help it stand out and give it that polished feel..
Equally important in this process is the audio, and that has been a big point for Samsung on their new smartphone. That's why the new Note20 series features studio quality sound recording that allows you to control minute things about the audio recording down to the kind of mics you want to engage. Shooting something in front of you? Engage the front mics. Want to vlog what you're seeing? Engage the rear mics. Got a conversation you want to capture? Use all four in an omnidirectional pattern.
But, the pièce de résistance here is the ability to plug in a USB mic or use your Bluetooth headphones as an external microphone. This is immensely helpful in noisy environments and can greatly improve audio quality overall.
The power to consume
Not everyone wants to create, that's understandable. Sometimes the best way to wind down or enjoy life is to kick back and watch a movie or play some games. The good news? The Galaxy Note20 Ultra is also the perfect device for times like those.
With a gorgeous 6.9" Quad HD+ Dynamic AMOLED 2X display, you're almost guaranteed an amazing video watching experience. It has amazing contrast alongside beautiful, vibrant colours that will take your simple smartphone viewing experience to the next level.
More interested in gaming? Take full advantage of the display's stunning 120Hz refresh rate for ultra smooth animations and movement in everything that you do on the smartphone. Coupled with the stunning power from the flagship processor in the Galaxy Note20 Ultra, the handset is a powerhouse for the mobile gamer.
It also supports super-fast 5G connectivity for seamless internet connectivity and super fast speeds. There's also an AI Game Booster to make sure you're never interrupted by anything, not even lag, when you're gaming on the smartphone.
Put the power back in your hands with the Galaxy Note20 series
If you're looking for the perfect companion for both work and play, look no further than the Samsung's new Galaxy Note20 series. Equipped with all the latest tech to make your life easier, it has been designed to get you through thick and thin.
Learn more about the Galaxy Note20 series here.