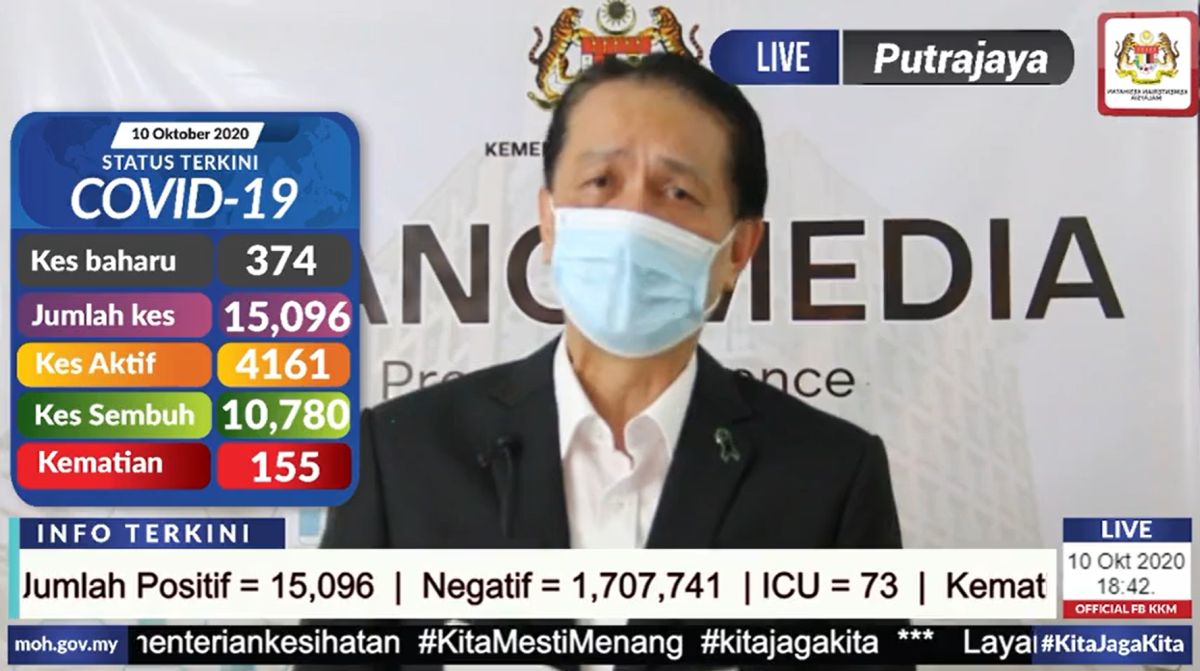 Malaysia has recorded 374 new COVID-19 cases today which brings the total number of infections to 15,096. There are 3 new deaths reported in Sabah today and the death toll is now 155.
The Ministry of Health has reported 73 new recoveries and a total of 10,780 patients have recovered and discharged so far. The recovery rate is currently 71.41% while the morality rate is 1.03%.
There are now 4,161 active COVID-19 cases remaining which are isolated and receiving treatment. 73 patients are in ICU and 28 of them require respiratory support.
Out of the 374 cases reported today, 2 are imported while 372 are transmitted locally. Sabah is the state with the most cases with 277, followed by Selangor with 44 cases and Kedah with 27 cases. There are 17 new cases reported today with a recent travel history to Sabah.
There are 6 new clusters identified today with 4 in Selangor (Bah Manggis, Utama, Tasik, Simera), 1 (Highway) in Sabah and 1 (Putra) in Sarawak. Today marks 10 straight days of over 250 new cases daily in Malaysia.
[ SOURCE, IMAGE SOURCE ]
Related reading