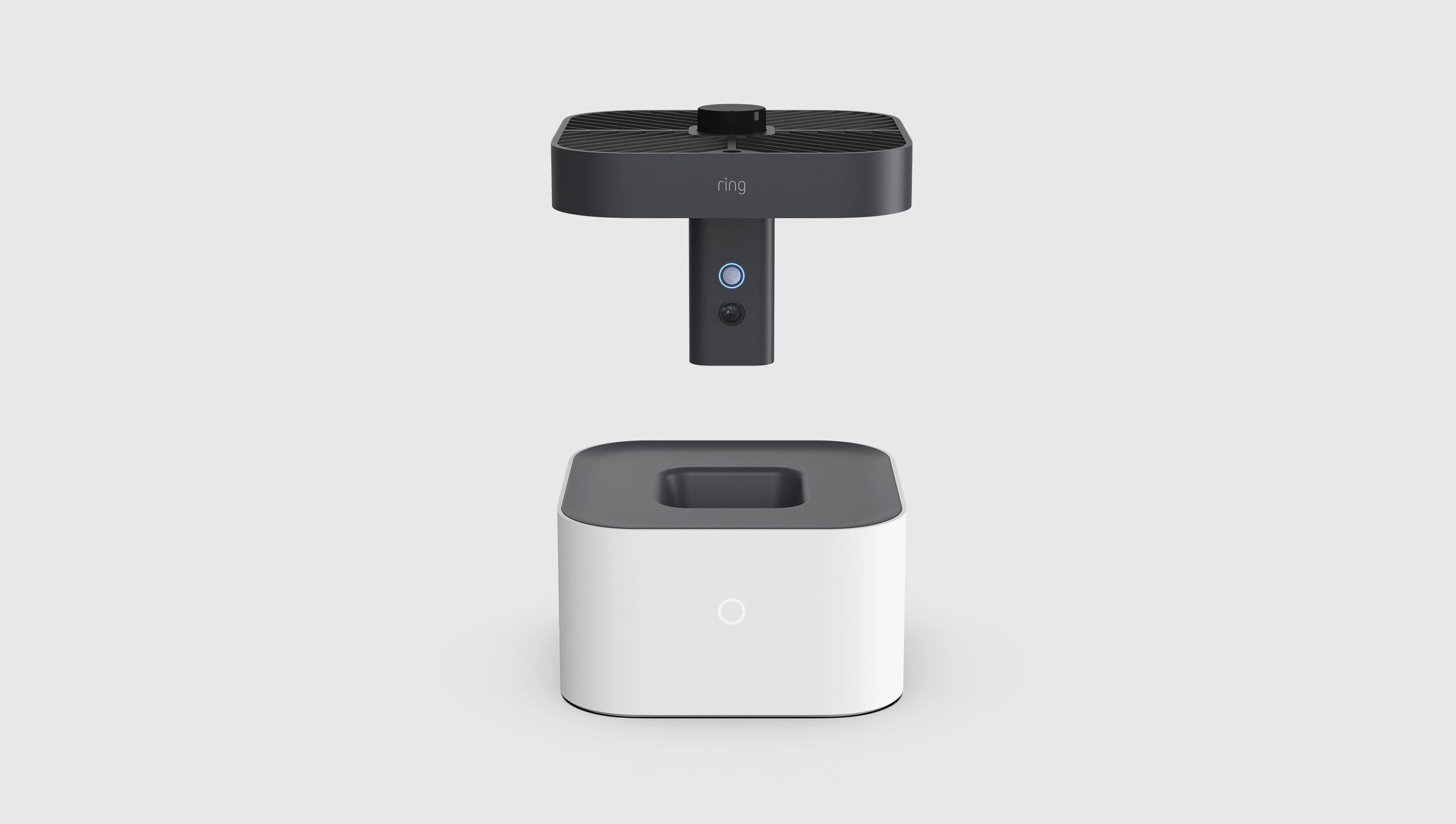 Ring—home security and smart home company owned by Amazon—announces their new indoor drone camera that will only be available next year called the Always Home Cam. It is an autonomous drone that can fly and it record videos of the rooms inside your home.
In their ad, Ring showcases the drone by having a 'burglar' try to sneak a home. When the 'burglar' makes it in, a security system is tripped. The homeowner (who is out of his house) is informed via smartphone, and he dispatches the Always Home Cam to check in.
With the Ring drone, the homeowner is able to see what's happening from his smartphone as it travels from the dock towards the 'burglar'. As soon as the 'burglar' sees Ring's flying indoor cam, he immediately flees.
Jamie Siminoff, Ring's founder and "chief inventor," says the idea behind the Always Home Cam is to provide multiple viewpoints throughout the home without requiring the use of multiple cameras. He also said that the company has spent the past two years on focused development of the device, and that it is an "obvious product that is very hard to build."
The new drone is fully autonomous—which means that it flies itself without the need of the homeowner to pilot it. However, you can still tell the drone what path it can take and where it can go.
If you're worried about if the drone will accidentally bump into things, I feel the same way too. I always am concerned about if there are a lot of doors in the way and I accidentally close a door and the drone needs to get through it.
However, it features obstacle avoidance technology—which allow it to avoid objects in its path and and avoid hurting a pet or person that might collide with the drone. And when you first get the device, you can build a map of your home for it to follow.
Ring says the camera can also be used for things like checking if a stove was left on or a window left open. It is expected to cost USD 249.99 (RM1,041.96) when it starts its sale on Amazon next year.
Earlier this month, Amazon said a freshly-issued Federal Aviation Administration certificate has cleared the launch pad for their Prime Air drone deliveries in the U.S. This is part of the company's investment in a logistics network to quickly deliver purchases to customers.
[ SOURCE, 2, IMAGE SOURCE ]
Related reading