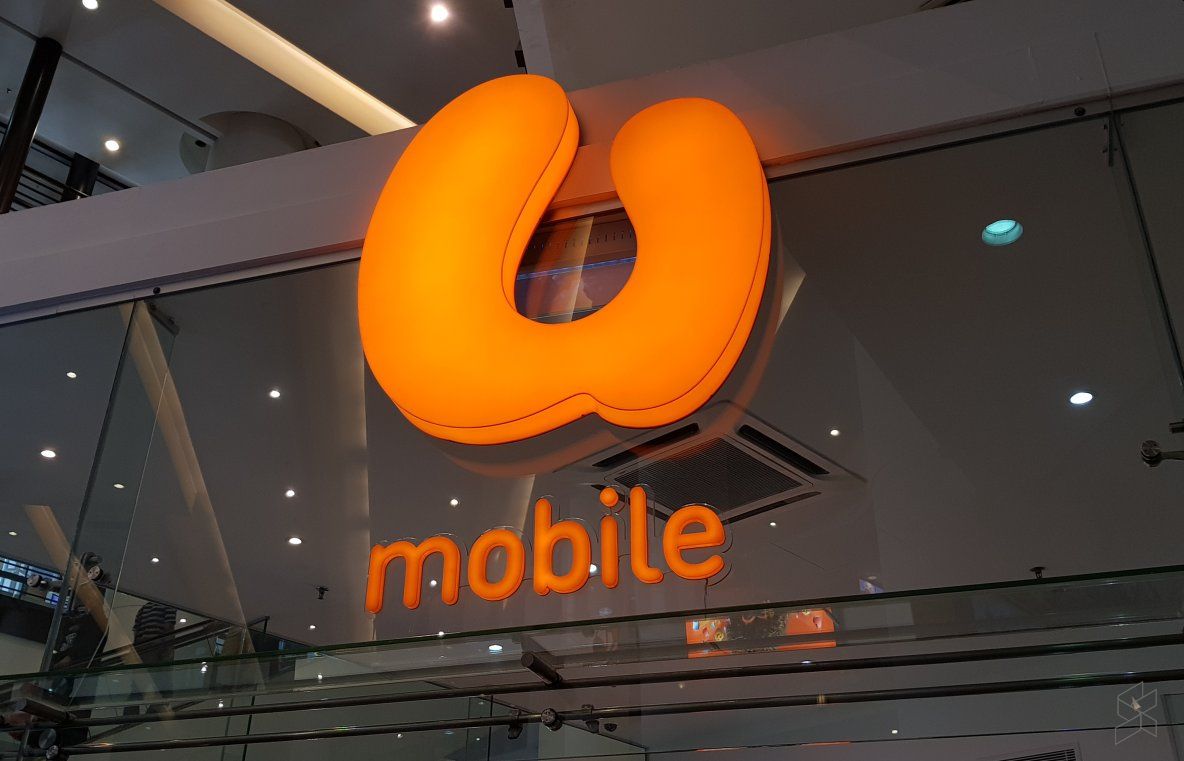 Opensignal celebrates its 10th anniversary with its Global Awards 2020. According to its latest report, U Mobile has shown significant improvement between H1 2019 to H1 2020 and it's one of the top 30 telcos in the world to receive Opensignal's Global Rising Star award. The findings are based on four measurements namely video experience, download speed experience, upload speed experience and 4G availability.
The latest report is analysed from a total of 403,023,311,230 measurements recorded from 95,867,800 devices between the period of 1st Jan – 28th June for 2019 and 2020. U Mobile is the only Malaysian telco to enter the Global Rising Stars list.
Global Rising Stars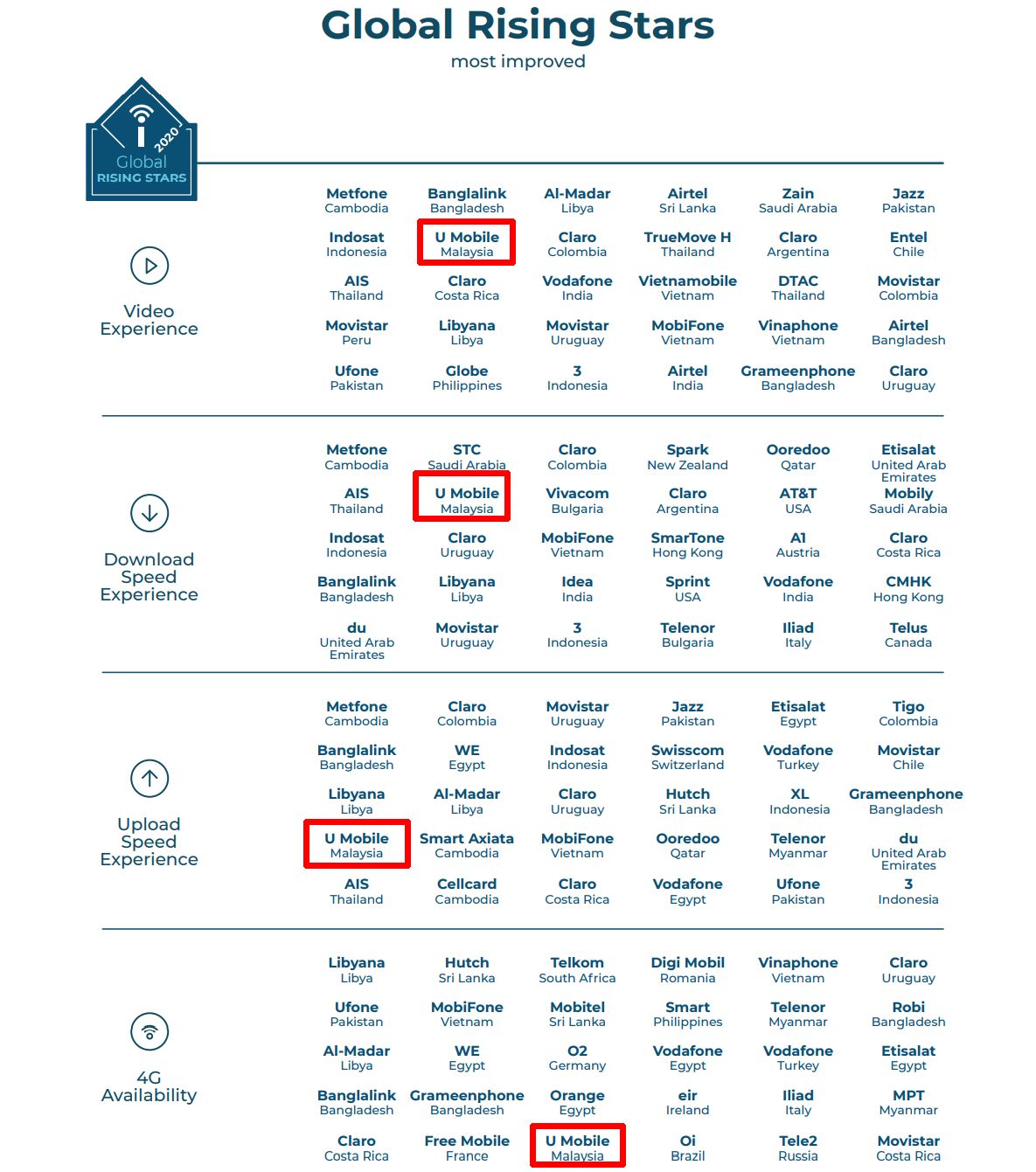 Opensignal shared that users on U Mobile network saw their speed rise by 69% between H1 2019 and H1 2020 while upload speeds rose by 127.8% in the same period. In terms of video experience, U Mobile has recorded an improvement of 39.2% while 4G availability is up by 18.6%.
Take note that Opensignal's Global Rising Star award recognises the improvements made by telcos. Based on the last Mobile Experience report for Malaysia, Maxis is still the winner in terms of video, gaming, download, upload and latency experience. Meanwhile, Celcom is #1 when it comes to 4G availability and coverage.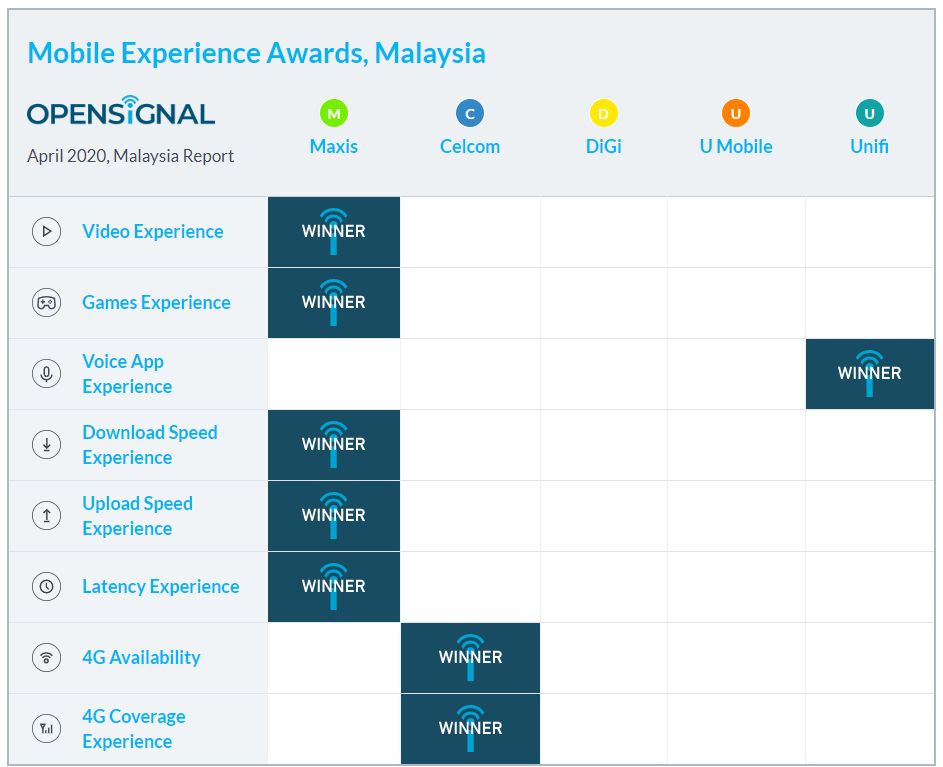 Although U Mobile still falls behind the top 3 telcos in various categories, the improvements in speed and 4G availability are quite significant when you compare the numbers from the April 2019 and April 2020 reports. Average download speeds went up from 4.2Mbps to 7.4Mbps, while average upload speeds jump from 2.6Mbps to 6.1Mbps. Meanwhile, 4G availability is up from 64.5% to 77.5%.
This is contributed by several factors which include revision of product and network improvement. In the first half of the year, U Mobile had introduced its new Giler Unlimited data plans with faster capped speeds. After other telcos started to offer similar prepaid products with unlimited data and capped speeds, the orange telco responded by upgrading all GX30 prepaid subscribers from 3Mbps to 6Mbps.
U Mobile has also made significant investments to its mobile network as it ended its RAN sharing agreement with Maxis. In the past two years, their 4G LTE sites have grown by more than 60% to over 7,200 sites nationwide. At the moment, the orange telco claims to have over 90% 4G LTE population coverage in West Malaysia and they are also working to increase its 4G footprint in East Malaysia.
Apart from increasing footprint, the telco is also improving its coverage by utilising its 1800MHz spectrum. On top of that, they have enabled LTE-Advanced multi-band carrier aggregation (2/3CC) to improve connection speeds.
Global Winners and Leaders
Opensignal has also highlighted the best telcos worldwide with its Global Winner awards. T-Mobile of Netherlands and A1 of Austria share the top spot for having the best video experience with an average video experience score above 80 points. Meanwhile, SoftBank of Japan is the global winner when it comes to voice app experience.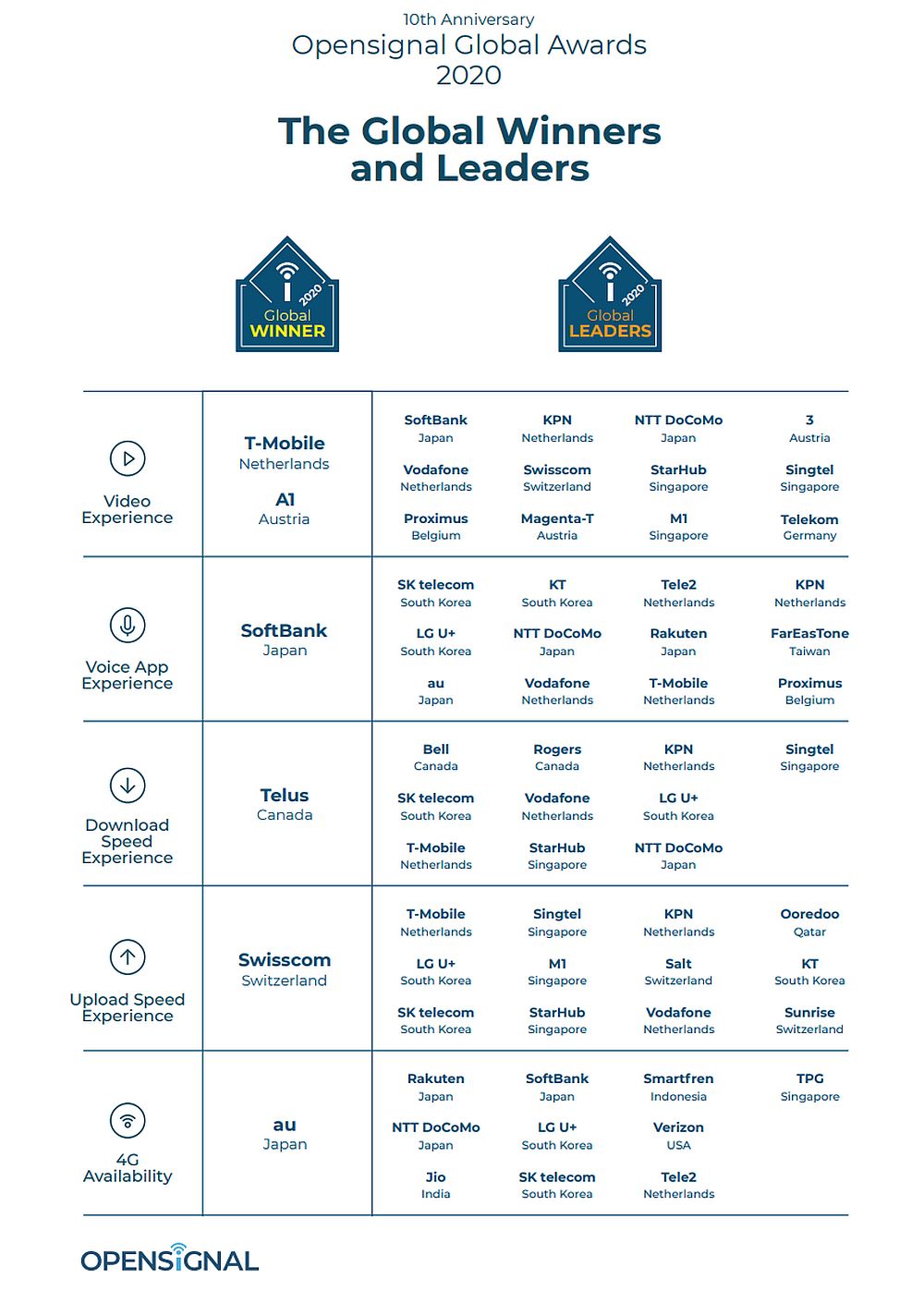 In terms of speeds, Telus of Canada is the winner with average downloads at 75.8Mbps, which is 3.4 times the global average. Swisscom of Switzerland takes the top spot for uploads with an average speed of 18.2Mbps. When it comes to 4G availability, Japan's au records a near perfect score of 99%, and it is followed closely by Rakuten and NTT Docomo in Japan with 98.6% availability. Both runner-ups were given the Global Leaders award.
You can read the full report here.
Related reading