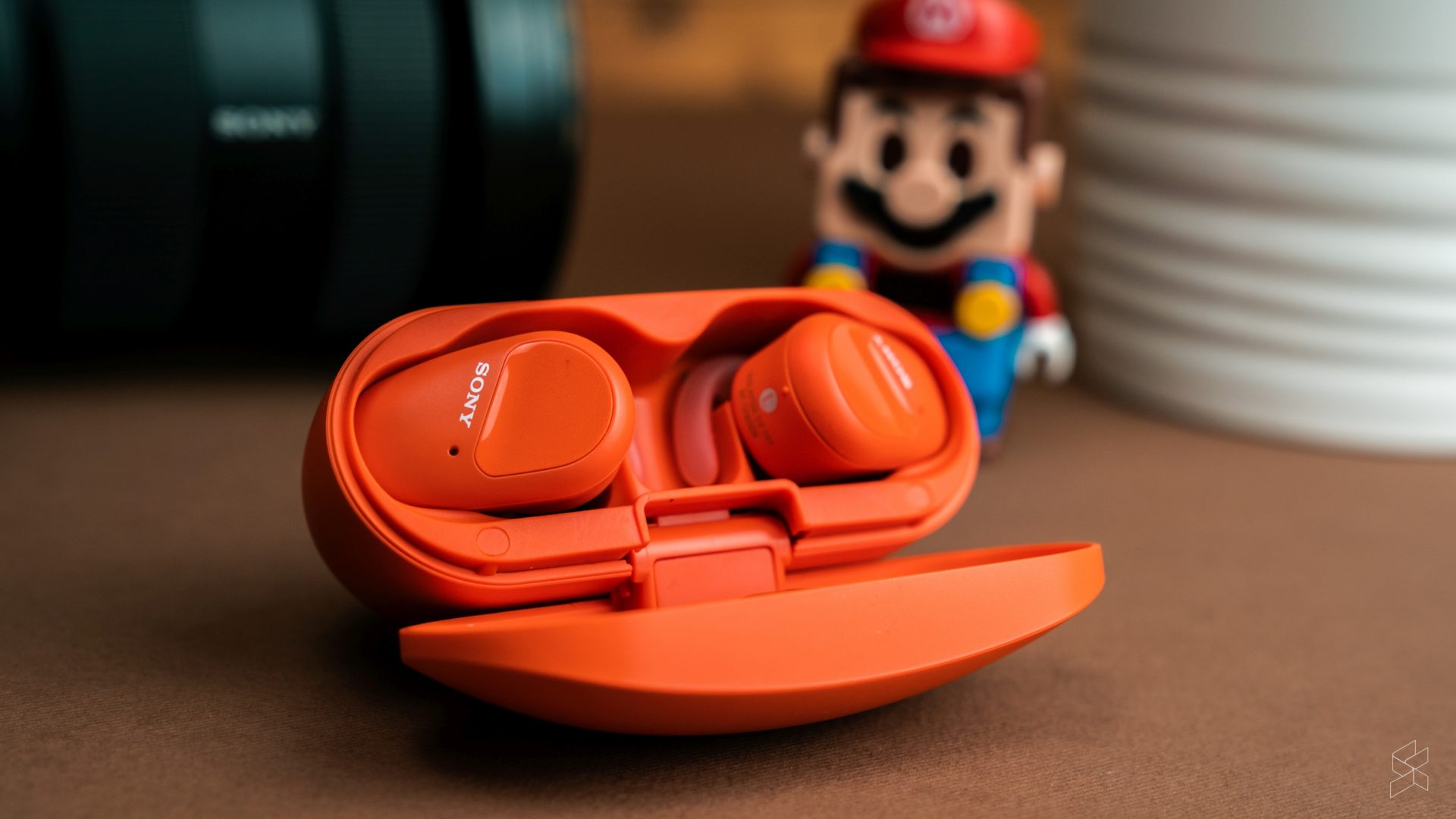 When I first came across Sony's sports-focused WF-SP800N headphones, I was a little sceptical. On the one hand, they have most of the features that you'd expect from a premium-priced pair of headphones—but on the other, a price tag of RM849 means that the Sony WF-SP800N (or the Sony SPOON, as I call it) had to prove itself against a host of similarly-priced offerings.
Over the past couple of weeks, however, the SPOON slowly won me over.
The good
On the face of it, the Sony WF-SP800N offer much of what you'd expect at this price point. Active Noise Cancellation (ANC) performance is good, and battery life is also impressive. On average, I got around 9 hours of use out of a single charge with ANC turned on; on days where I alternated between ANC turned on and off, I got an additional 2–3 hours.
These also come with IP55 water and dust protection, which basically means that you won't have any issues with sweat, or even rain. However, IP55 isn't good enough for anything like swimming, so you'll need to remember that. This is all part of Sony's sports/fitness-focused direction with the SPOON, which is where it really excels.
Wing tips and a good fit also mean that the earbuds shouldn't fall out of your ears while you're running, or exercising. I only ever had them fall out once (I was on a treadmill), and that might have been a little bit of my fault, too. The flip-side to this secure fit is that my ears generally felt a little sore after prolonged use—around 2–3 hours.
For audio, you get Sony's signature warm sound profile. The overall clarity is good, there isn't too much distortion at high volumes, and Sony also follows through on its "EXTRA BASS" branding with thumping low-end. I found this to be particularly important when I used them on runs—against the background noise you'd typically expect to encounter during workouts, the extra kick was just what I needed to get through my routine.
The bad
But this is also where the SPOON disappoints. The emphasis on bass, while appreciated at times, can be overwhelming in normal usage. If you're the kind of person who only ever listens to thumping, bass-heavy EDM tracks, perhaps you wouldn't mind this, but overall, sound reproduction isn't really accurate.
These also miss out on wireless charging, unlike the similarly-priced Sony WF-1000XM3. And while battery life is great, the charging case only provides one additional charge. Given the large size of the SPOON's case, it would've been nice to get two—maybe three additional charges out of it.
Verdict: Not your everyday headphones
Ultimately, I grew to love the Sony WF-SP800N as my go-to headphones for workouts. However, at a price of RM849, there are a number of alternatives that you should consider—especially if you're looking for a daily driver: namely, the Sony WF-1000XM3 (available at discounted prices, usually).
If you're looking for a pair of headphones to use everyday, I wouldn't recommend the SP800N. But if you're in the market for specialised workout headphones, Sony's latest sports-focused headphones are a solid performer in this regard—with superb battery life to boot.
Photography by Zachary Yoong with the Sony A7 III.