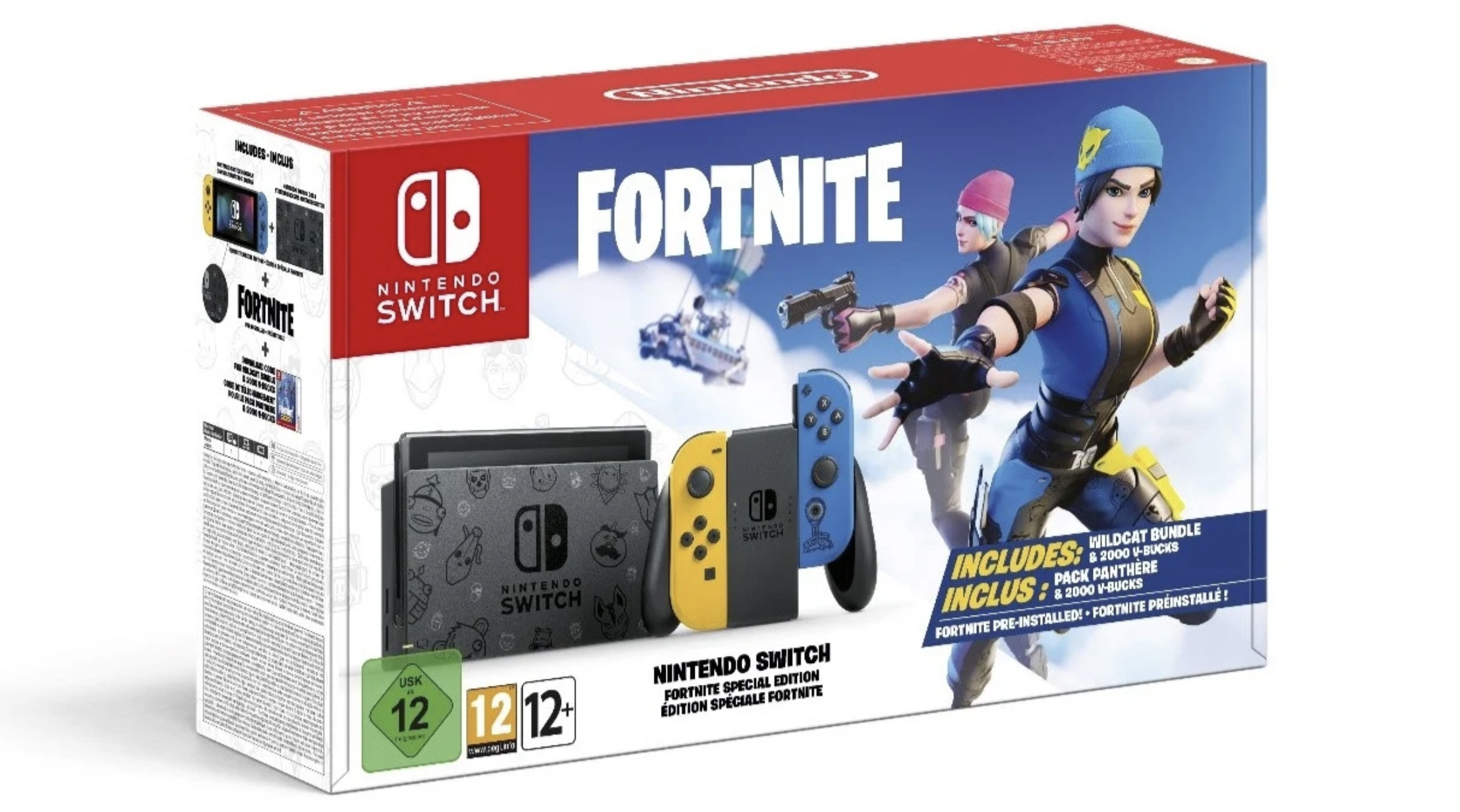 Nintendo has revealed a new limited edition Fortnite-themed Switch console set. The set includes yellow and blue Joy-Cons, with Fortnite related outlines. However, it only has release dates for Europe, Australia and New Zealand.
Along with the yellow and blue Joy-Cons, there is also a Battle Bus etched around the home button. The dock itself features well-known Fortnite skins, and the Switch tablet itself also has the game's characters on the back.
Additionally, Fortnite is preinstalled on the Switch. You can download Fortnite for free on any Switch—but the package also includes a Wildcat Bundle download code and 2000 V-Bucks.
The new console will release in Europe on 30 October, and Australia and New Zealand on 6 November. There is no word yet for when it's going to be released in Malaysia, and other places in the world. The console will have a suggested retail price of AUS 469.95 (RM1,424.07) in Australia, but there isn't a price yet for the European version.
For any Fortnite fans who can no longer access the game on iOS and don't have a Switch yet, this could be a good reason to finally get one. But we'll just keep on the lookout for if it will reach Malaysian stores.
[ SOURCE, IMAGE SOURCE ]
Related reading