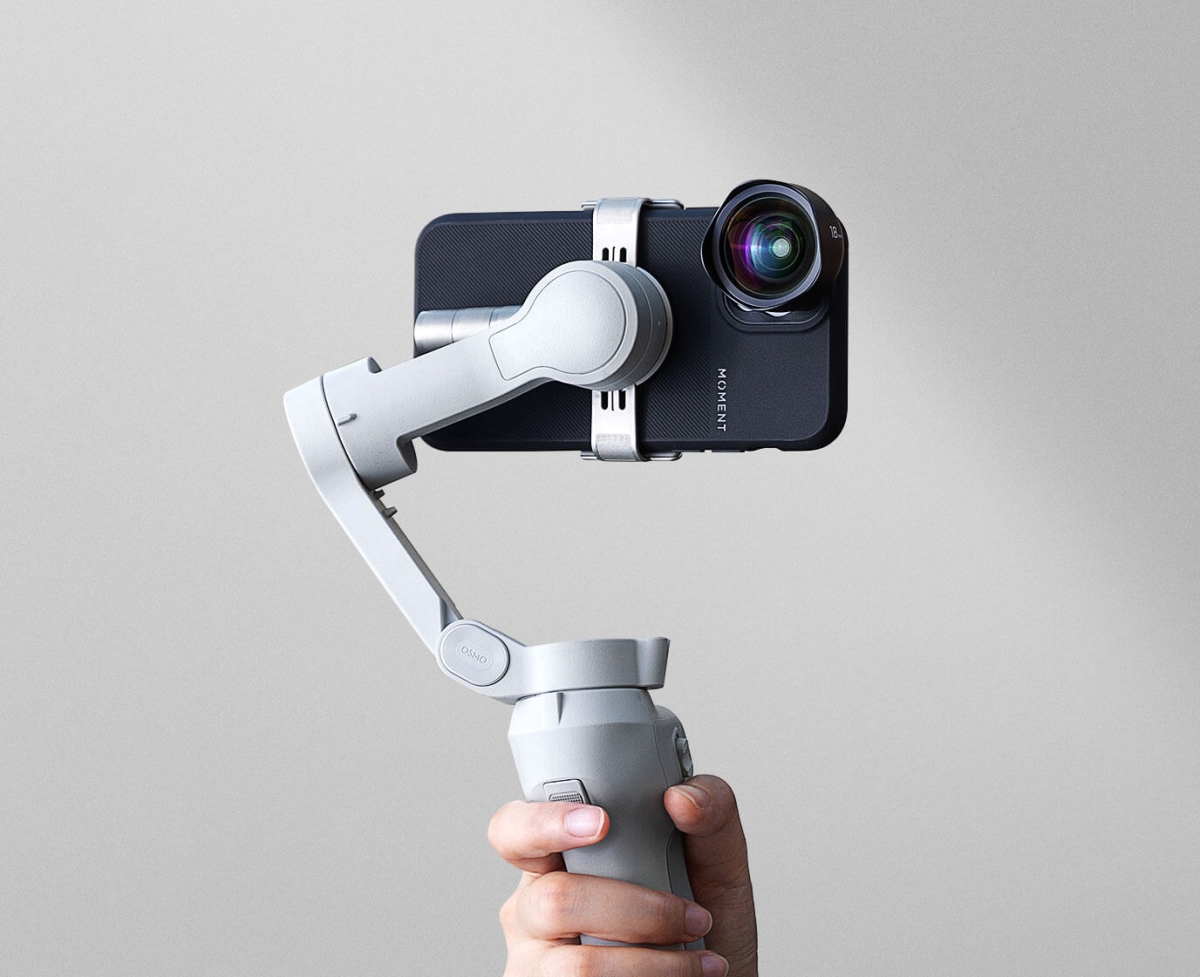 DJI has just announced the launch of its latest smartphone gimbal: the DJI Osmo Mobile 4. The DJI OM4, as they're calling it, has a very similar design to its predecessor, although there is a significant change. As we previously reported, DJI's latest gimbal features a magnetic mount—an upgrade over the Osmo Mobile 3's rudimentary claw mount.
Basically, users will have the option to use one of two magnetic accessories (both are included): a ring holder and a metal clamp. Then, you can simply snap your phone onto the gimbal. The obvious upside to DJI's redesign is that it is now much easier to detach—and reattach—your phone.
Besides that, the OM4 features much of the same mechanisms that were present in its predecessor. This includes the folding design that allows you to keep the gimbal in bags, as well as the same triple-button layout that—after getting used to it—offers an intuitive way to control the gimbal.
You can still use the DJI OM4 as a powerbank if you want to, with the gimbal offering up to 15 hours of usage on a full charge. Motors have been upgraded to handle heavier, larger phones—which can only be a good thing, although I haven't had any issues using the Osmo Mobile 3 with a average-sized OnePlus 7T Pro.
Leaked information on software features appear to be more-or-less correct, too. There's the Dynamic Zoom feature, which offers a cinematic-looking zoom function, along with a new Sin Shot Gimbal Movement feature. This basically spins the camera (and your phone, of course) to create a barrel roll effect. Finally, there are modes for sports, slow-motion shots, panoramas, along with Story Mode templates.
Some of these software features will probably get rolled out to some of DJI's other gimbals, although it's nice that the company is continuing to add features. Regardless, the biggest upgrade here is clear, with the rudimentary claw mechanism from the Osmo Mobile 3 proving to be a solid, but tedious way to mount your smartphone.
The DJI Osmo Mobile 4 is now available from authorised retailers, as well as DJI's official store. Official pricing is set at USD149 (~RM621), and you'll get a magnetic ring holder, magnetic clamp, tripod, wrist strap, and storage pouch—along with the gimbal, obviously. To find out more, click here.