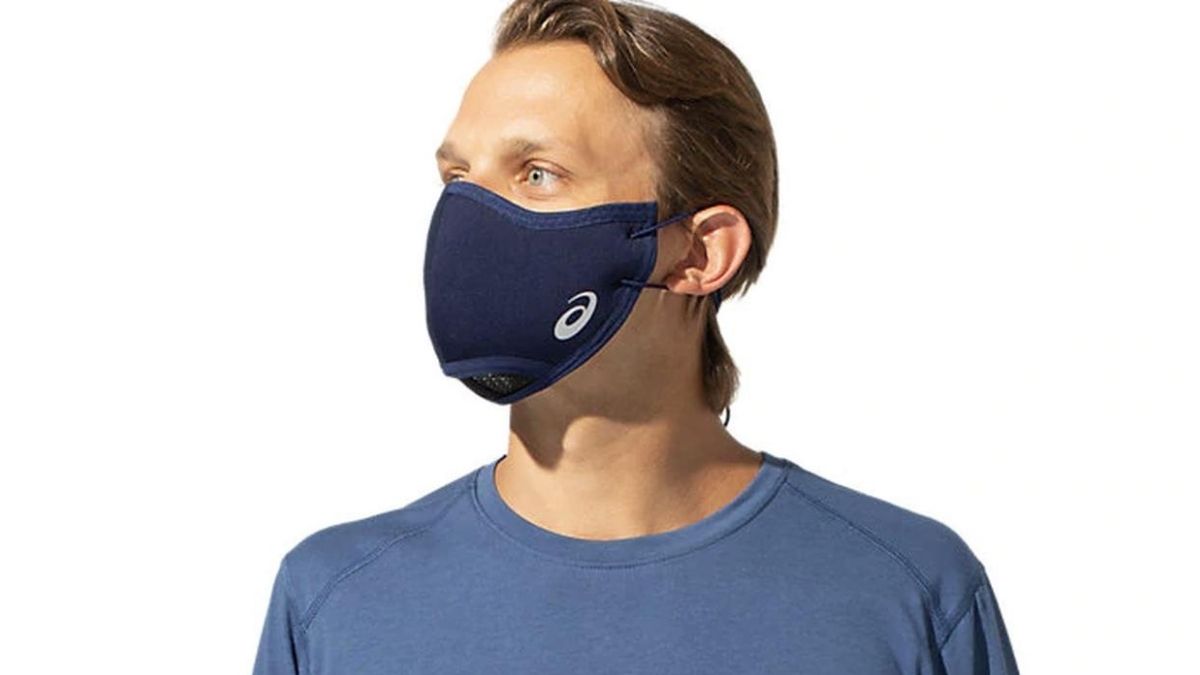 Senior Minister Datuk Seri Ismail Sabri Yaakob announced earlier that face masks are now mandatory on public transport and crowded areas, with offenders to be subject to fines. This followed similar moves around the world, and athletes may have realised that wearing face masks during physical activities isn't exactly the most comfortable of habits. However, Asics has now developed an answer of sorts.
The Asics Runners Face Cover has been announced, with the company saying that the new face mask has been developed "specifically for runners". This basically means that the mask allows runners to breathe "with comfort" during runs, with 70 percent of runners in the UK reportedly avoiding crowded places to maintain social distancing protocols.
The mask was designed by experts over at the Asics Institute of Sport Science (ISS), and integrated air vents will give runneres the space they need to run. Of course, the primary function of a face mask is still served here, with Asics saying that they've used antibacterial, quick-drying material to help cool the air while preventing the spread of droplets. There's also adjustable straps to be able to get the right mask fit—which is crucial in preventing the spread of droplets.
Essentially, the Asics Runners Face Cover essentially offers runners a relatively large amount of space within the mask—especially when you compare this with the disposable medical face masks that are often used. However, do note that this is not a medical endorsement of the Asics mask.
The announcement of the new mask is a direct response to the ongoing COVID-19 pandemic. While lockdown restrictions have been partially lifted in some countries, the use of face masks—especially in crowded public areas—is still advised by health authorities.
If you've worn a face mask recently (which, I'd assume, you have), you'll know that they can be uncomfortable to wear for long periods of time. However, much of this is down to the "stuffy" feeling that can arise after extended use. As such, Asics' new face mask might be useful, not just for runners, but for those of you who wear face masks for hours on end.
The Asics Runners Face Cover will be available to buy from the middle of September 2020 at a retail price of GBP35 (~RM193). According to an Asics representative, Malaysian availability is set for the middle of November via Asics' e-commerce platform at a price of RM169.
To stay updated on a global release, click here for Asics' official website.
Editor's note: This article has been amended to include local pricing details.
Related reading