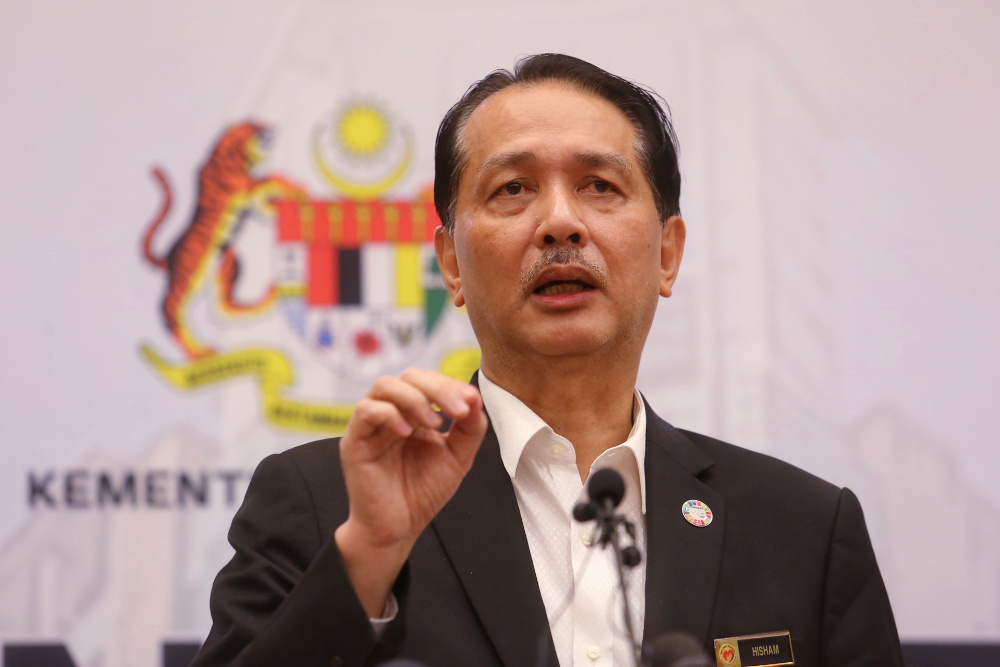 Malaysia has recorded 13 new cases today which brings the total number of COVID-19 infections to 8,897. Unfortunately, there's one new death reported and the death toll now stands at 124. Today's fatality is a 63-year-old woman in Kuching that has a history of diabetes, high-blood pressure and hypercholesterolemia.
The Ministry of Health has reported 6 new recoveries and a total of 8,600 patients have recovered and discharged so far. The recovery rate is currently 96.66% while the mortality rate is 1.39%.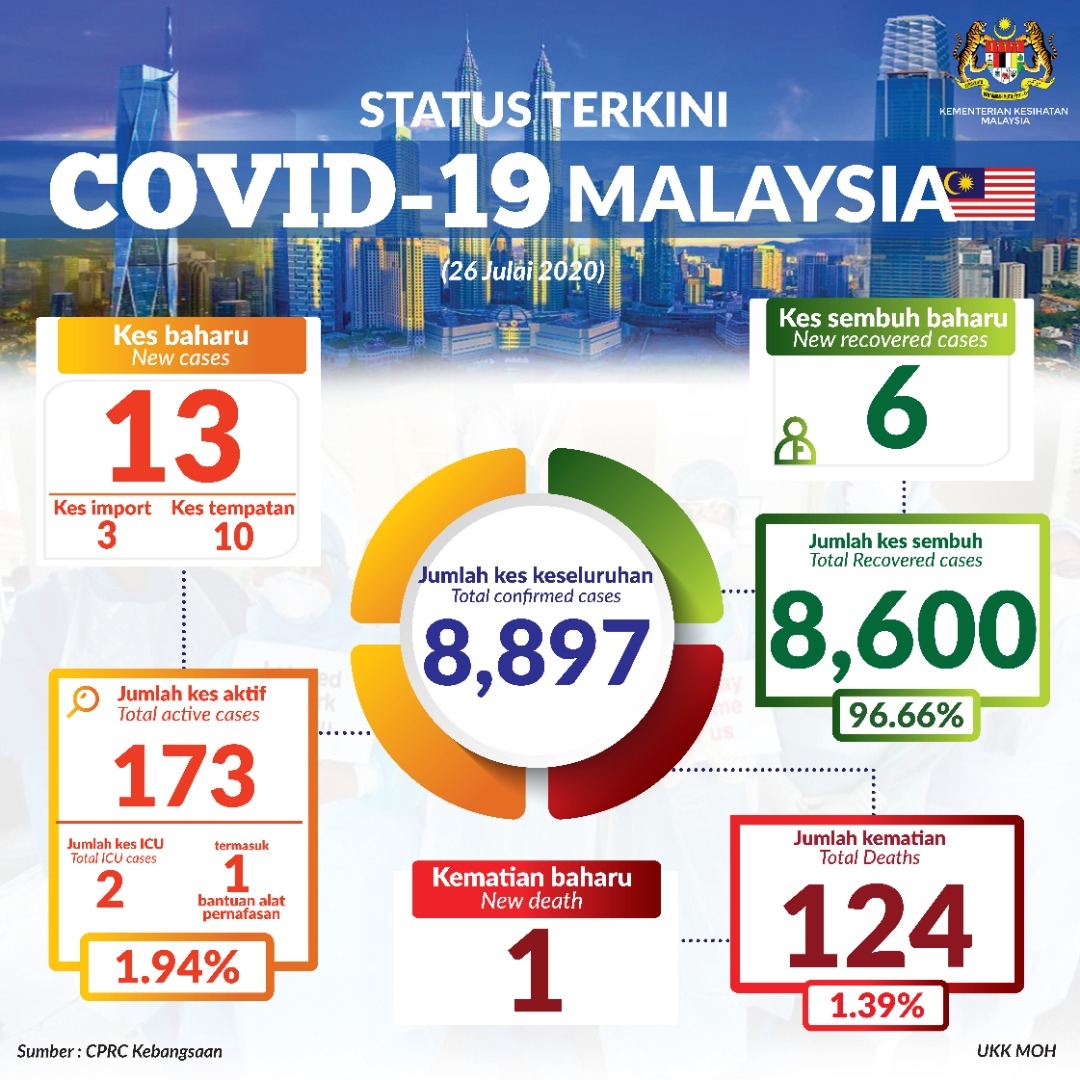 There are currently 173 active cases remaining that are isolated and receiving treatment. 2 patients are in ICU and there's 1 that require respiratory support.
Out of the 13 new COVID-19 cases reported today, 3 are imported while 10 are transmitted locally. The imported cases consist of 1 Malaysian returning from Pakistan and 1 foreigner each arriving from Kazakhstan and Indonesia.
In terms of local cases, there are 7 new cases reported in Johor from the Bukit Tiram cluster. This consists of 6 Malaysians and 1 foreigner. Meanwhile, there's one new case reported in Sabah, Pahang and Sarawak respectively, and all are Malaysians.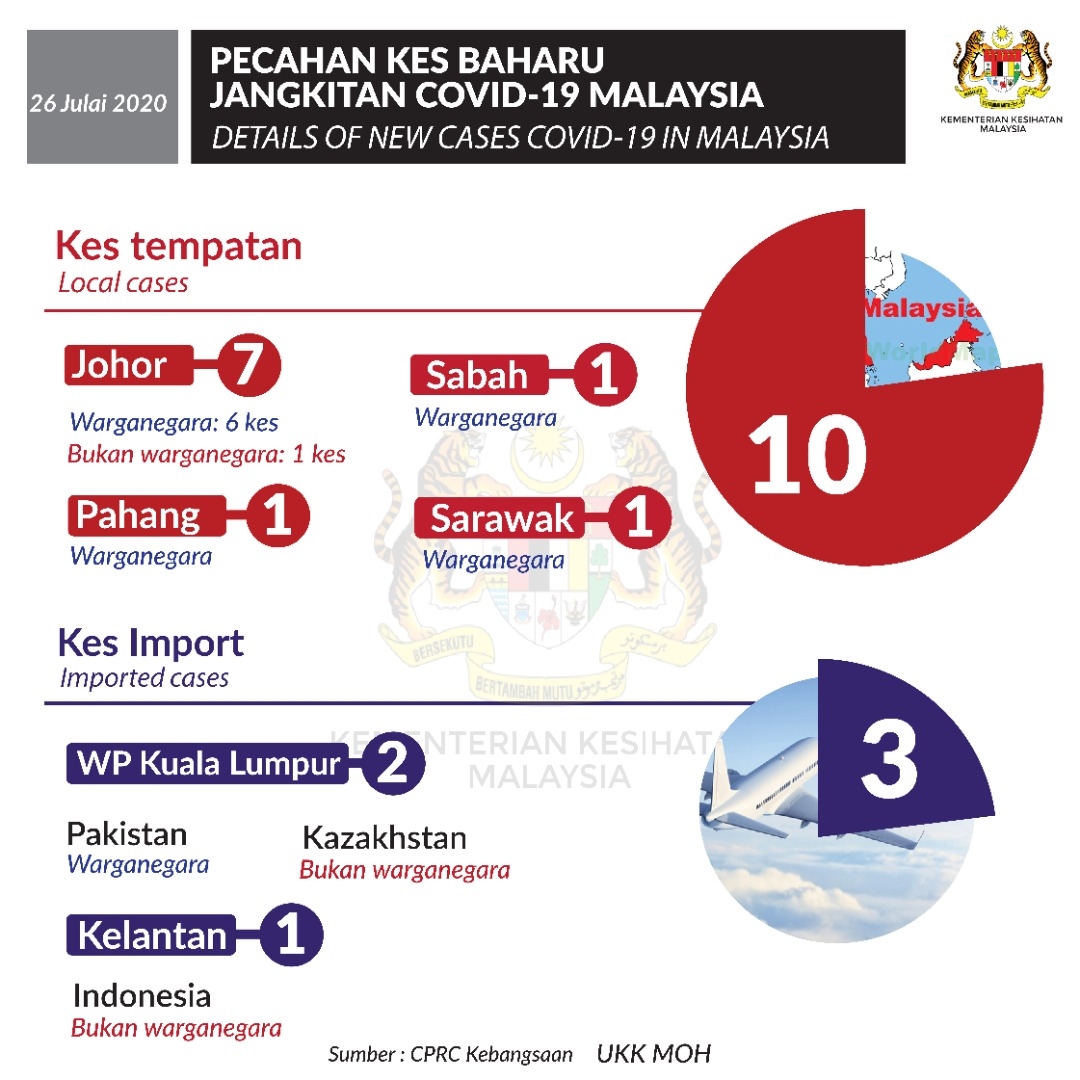 Kuching which was declared a red zone yesterday is now back as a yellow zone as the number of active cases drops to 40. There are currently 21 yellow zones in the country.
MOH has also declared the end of the Pedas Cluster which covers Negeri Sembilan and Melaka. The cluster had recorded a total of 326 cases which comprises of 14 Malaysians and 312 foreigners. Fortunately, there are no deaths reported from this cluster.
[ SOURCE, IMAGE SOURCE ]