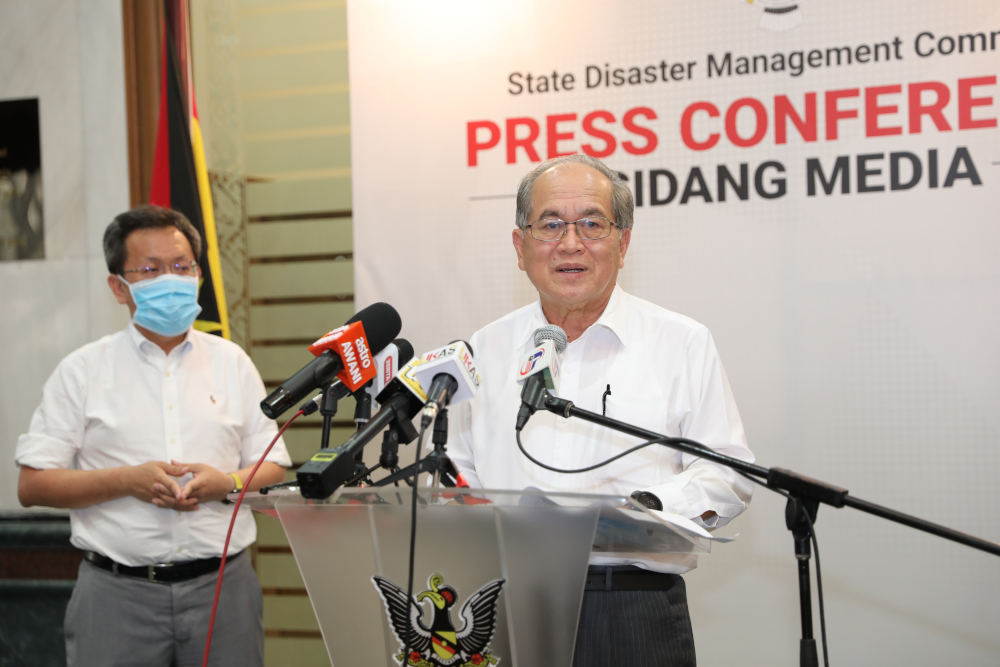 Health Director-General Dr Noor Hisham Abdullah has declared Kuching, Sarawak a red zone with 41 active cases in the state capital. There are 4 new cases reported at the Hospital Sentosa cluster which brings the total number of cases to 20. At the moment, Samarahan is a yellow zone with 3 cases while other districts in Sarawak are still green.
According to the Health D-G, Hospital Sentosa has been closed to public and all of its staff are placed under quarantine at the hospital. A total of 677 individuals have been screened and 657 are still waiting for their results. Malaysia recorded 23 new cases today and 8 are from Sarawak.
Sarawak Disaster Management Committee (SDMC) chairman Datuk Amar Douglas Uggah Embas said that a special meeting will be convened tomorrow to discuss the latest developments on the COVID-19 situation in the state. He said that the recent spikes of new cases warrant certain measures to be taken and a meeting will be held to determine these measures which include travel bans.
It is also reported earlier that Sarawak may impose travel restrictions on tourists or non-Sarawakians travelling to the state if the number of local transmissions continues to increase. According to Sarawak's Tourism, Arts and Culture Minister Datuk Abdul Karim Rahman Hamzah, tourist arrivals have improved during the RMCO with hotels reporting occupancy rates of 50-60%.
The state expects tourist arrivals to return to normal in September, however, the move to impose travel restrictions would affect the tourism industry. He said it will be the only way to break the chain of infection in the state. On Friday, SDMC had discouraged inter-district travel due to increase of new cases in Kuching and Samarahan.
[ SOURCE 2 3, IMAGE SOURCE ]