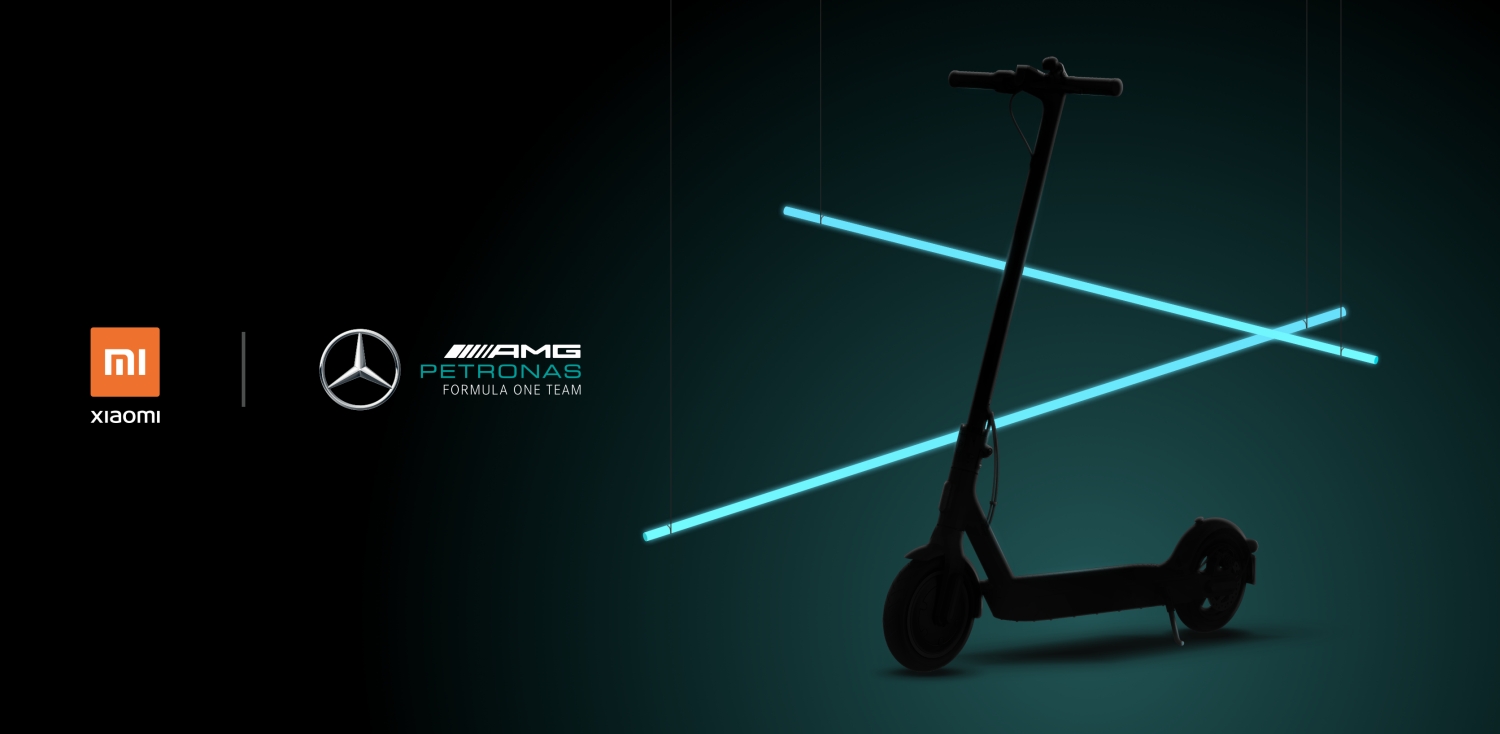 During the global launch of its latest ecosystem products, Xiaomi has also announced two new electric scooters – the Mi Electric Scooter Pro 2 and the Mi Electric Scooter 1S. If you're looking for something extra special, Xiaomi as also announced a Mercedes-AMG Petronas F1 Team Edition for the Electric Scooter Pro 2.
Mercedes-AMG Petronas Formula 1 team's President of Brand Partnerships for APAC, Chris Church said "We are extremely excited to bring the Mercedes F1 experience closer to our fans. Like us, Xiaomi is committed to continuous innovation and we are delighted to work alongside them to bring to the market this new edition of their flagship Mi Electric Scooter Pro 2."
At the moment, Xiaomi hasn't revealed the extra upgrades for the special edition scooter and we still don't know its pricing. According to Xiaomi, you'll have to stay tuned for its release without providing any tentative timeline.
The Mi Electric Scooter Pro 2 is powered by a 300W brushless DC motor and it comes with a double braking system using 120mm ventilated disc brake and eABS regenerative anti-lock brake. It can go up to 25km/h and has a range of up to 45km. It claims to effortlessly climb 20% incline slopes, making it suitable in any urban setting. The scooter also gets 8.5″ shock-absorbing pneumatic tires and it can be folded easily.
For greater safety especially at night, it has reflectors on the front, rear and side. Also included is an upgraded 2W headlight that illuminates up to 10 metres. It comes with a 12,800mAh battery and it weighs 14.2kg.
In Europe, the Mi Electric Scooter Pro 2 is priced at EUR 499 which is about RM2,436. So far there are no pricing and availability details for the Malaysian market.
[ SOURCE ]