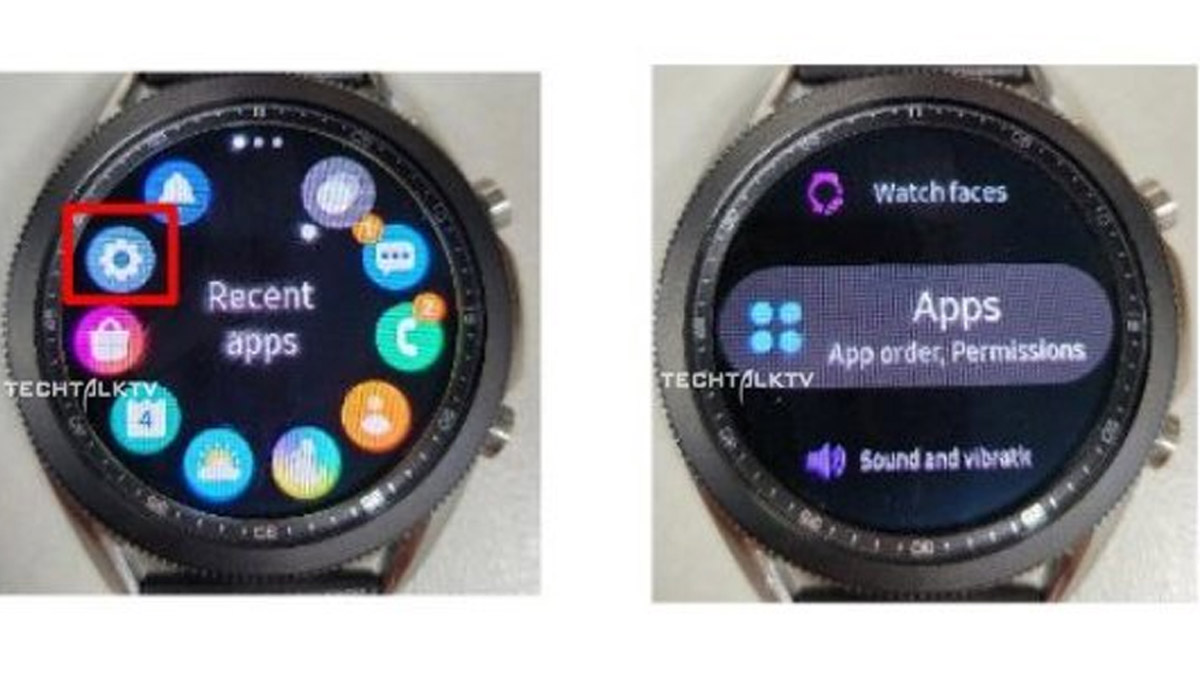 Now, we talked about the Samsung Galaxy Watch 3 earlier, with leaked images showing off Samsung's upcoming wearable with a physical rotating bezel. And yes, we noticed it too—it appears that Samsung is skipping the "two" altogether for the Galaxy Watch series.
The Korean company has yet to confirm any official details on its new smartwatch as of yet, but the device has already gone through NRRA certification in South Korea. Now, more images of the Samsung Galaxy Watch 3 have surfaced, and this time, the watch display is actually turned on.
Have a look:
The images, courtesy of TechTalkTV, reveal a very familiar UI for those of you who have used Samsung smartwatches. This means that the Galaxy Watch 3 will continue to run on Samsung's Tizen OS, with a few subtle design changes on the UI. Not much else is revealed via the photos, although we do expect to see the Galaxy Watch 3 in two sizes: 45mm and 41mm.
You'll reportedly be getting 1.2″ and 1.4″ displays, along with 1GB of RAM and 8GB of onboard storage. Meanwhile, Sammobile reports that we could be seeing an ECG sensor—although that would be subject to respective laws in different regions—along with heart rate and blood pressure trackers.
As mentioned, we don't have a concrete date for release at the time of writing. However, a possibility is that Samsung releases the Galaxy Watch 3 alongside the upcoming Galaxy Note smartphone by the end of 2020. Regardless, I'm certainly looking forward to it. While the Galaxy Watch Active range certainly has its perks, I do prefer having a physical, rotating bezel on my Tizen-powered smartwatches—it just feels a whole lot more intuitive.
[ SOURCE ]