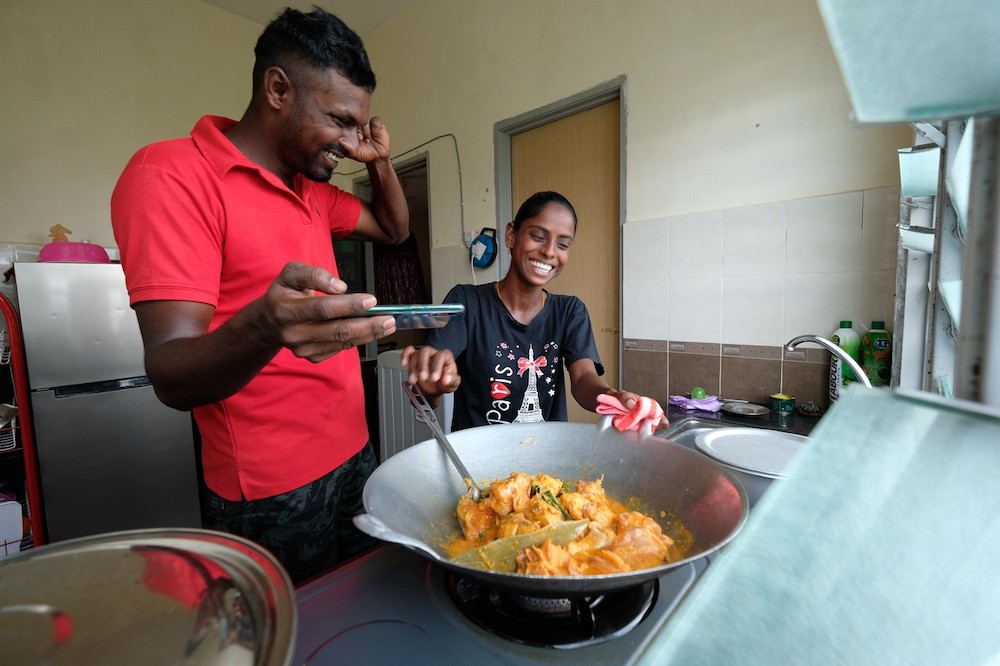 Malaysian YouTuber Sugu Pavithra has been garnering a large amount of followers and video views in a short period of time after posting her cooking videos online. She's so popular that her fans have labelling her 'the ambassador of unity' or 'cooking icon'.
Sugu Pavithra's videos consist of her and her husband teaching viewers how to make different dishes including authentic Indian cuisine. She also speaks Malay, which was what attracted a lot of her Malay audiences to watch—as there aren't a lot of places where Malay speakers can learn Indian dishes.
The couple joined the YouTube community last January, and now has 692K subscribers. However, Sugu Pavithra and her husband M. Sugu, who is also involved in the videos, felt that they did not deserve the attention and praise yet.
"We are just ordinary people. Becoming an icon is a big deal. Do we really deserve it? No, because one must be perfect in order to become an icon. And there is nothing perfect with us," she said.
The couple has been getting paid by YouTube, which allowed her husband to resign from his job at an estate company to pursue their YouTube career full-time. He made the decision because he "did not want his job to be compromised by their YouTube activities". Both of them are now ready to commit to sharing more interesting recipes.
"The income is not bad so we decided to focus on this," said Sugu.
Besides Sugu, Sabah student Veveonah Mosibin also gained a lot of attention on YouTube for her content about spending 24 hours staying in a tree to access the internet. She currently has 57K subscribers.
Related reading