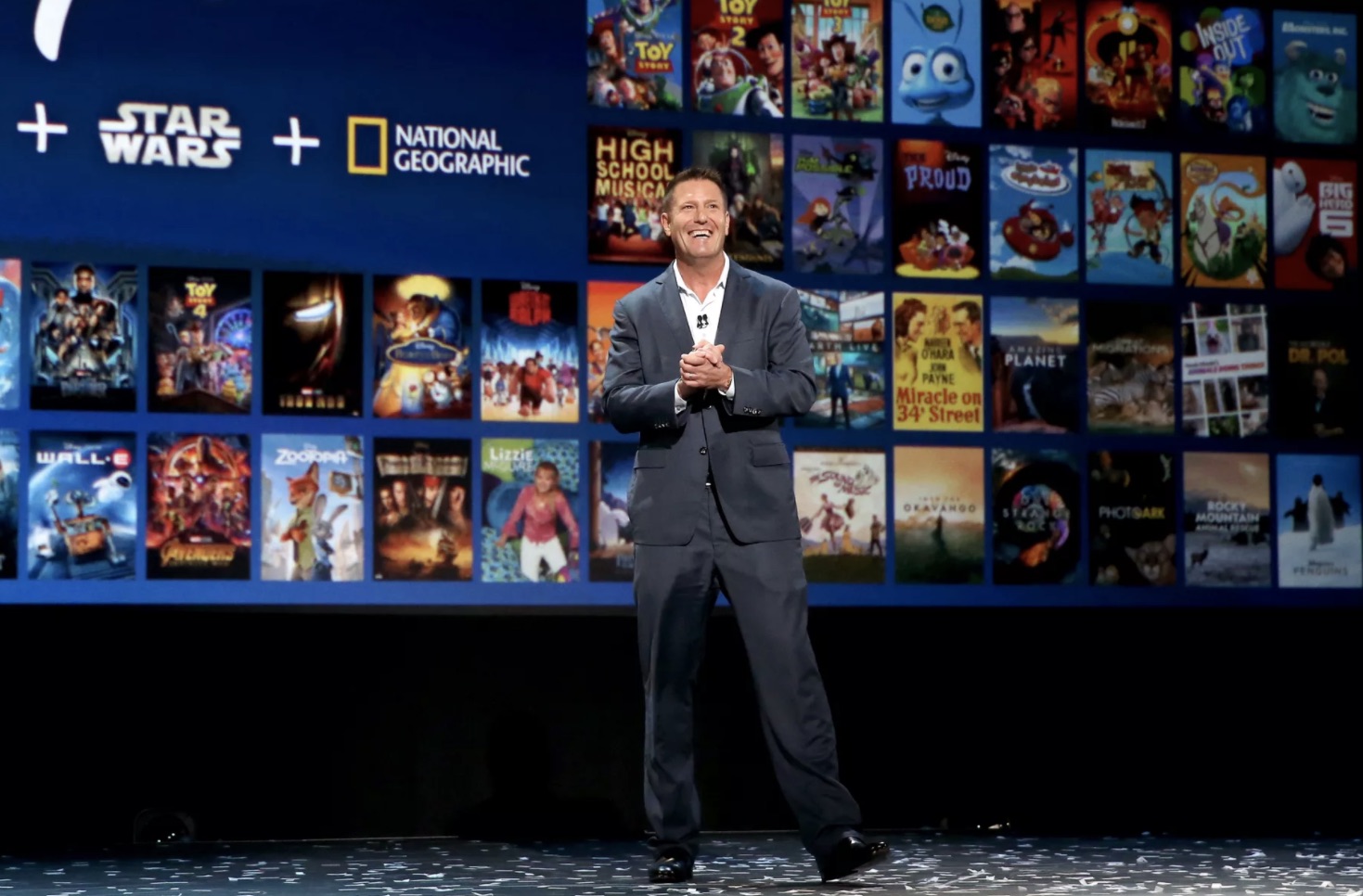 Disney announced that their Direct-to-Consumer and International Chairman Kevin Mayer is leaving the company to become Chief Operating Officer of ByteDance. He will also be the Chief Executive Officer of TikTok, ByteDance's popular mobile video platform.
"Kevin has had an extraordinary impact on our company over the years, most recently as head of our direct-to-consumer business. He has done a masterful job of overseeing and growing our portfolio of streaming services, while bringing together the creative and technological assets required to launch the hugely successful Disney+ globally. Having worked alongside Kevin for many years on the senior management team, I am enormously grateful to him for his support and friendship and wish him tremendous success going forward," said Disney CEO Bob Chapek in a statement.
In his new post, Mayer will be responsible for the global development of ByteDance. He'll also be overseeing corporate functions including corporate development, sales, marketing, public affairs, security, moderation, and legal, according to ByteDance's press release.
"As one of the world's most accomplished entertainment executives, Kevin is incredibly well placed to take ByteDance's portfolio of products to the next level. I look forward to working very closely with Kevin on our global development and the next chapter of the ByteDance story," said ByteDance Founder and CEO Yiming Zhang.
Mayer's biggest achievement at Disney was leading the development of Disney Plus, which has still yet to be launched in Malaysia. Even so, the Netflix rival has been a hit, reaching 50 million subscribers in April.
Mayer also helped orchestrate Disney's four major acquisitions alongside former CEO Bob Iger—Pixar, Lucasfilm, Marvel Studios, and 21st Century Fox. There was talk that Mayer would have taken over CEO Bob Iger's role at Disney, but Iger announced that his successor was Bob Chapek, who was formerly head of Disney's theme parks.
"I'm thrilled to have the opportunity to join the amazing team at ByteDance," said Mayer, "On a personal note, I'm thankful to the entire Disney team for the tremendous accomplishments we achieved together. I'm especially grateful to Bob Iger for his visionary leadership and mentorship over many years, and to Bob Chapek whom I greatly admire. As I begin a new chapter, I'm humbled by the trust Yiming and the Board have placed in me as we move forward with a shared vision of how to scale ByteDance's growth."
Rebecca Campbell, a 23-year Disney veteran, succeeds Kevin Mayer's Disney role. She previously served as President of Disneyland Resort, overseeing Disneyland, California Adventure, three of the company's resort hotels, and Downtown Disney.
[ SOURCE, 2, IMAGE SOURCE ]