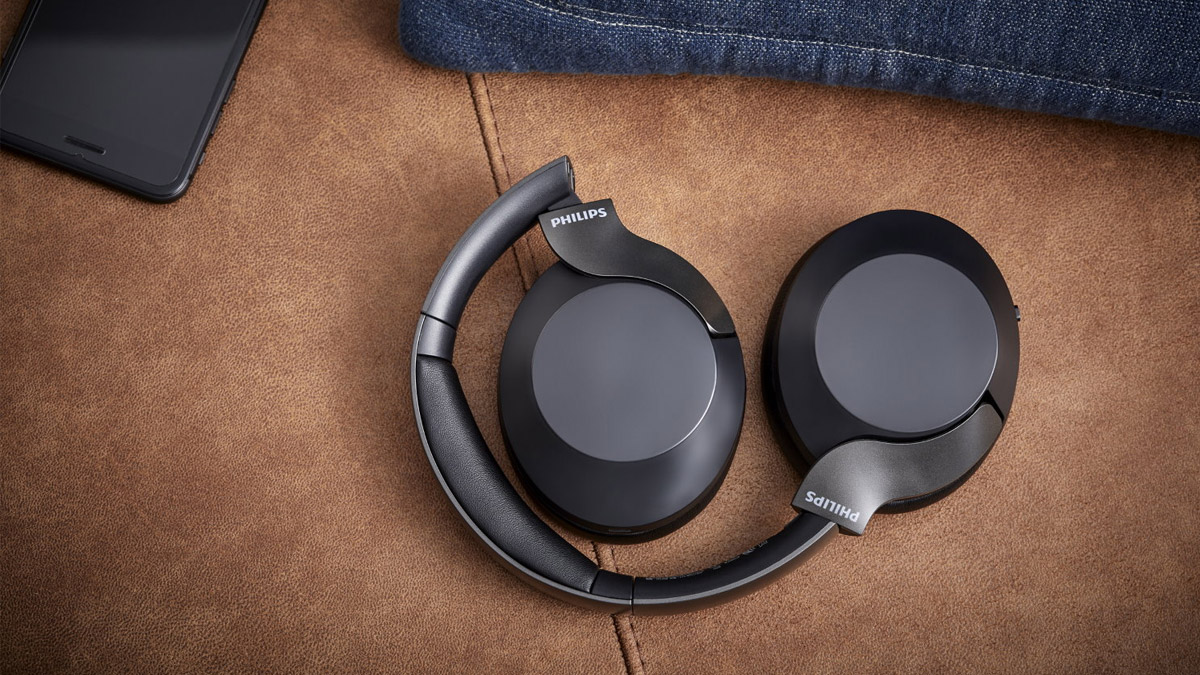 Philips has just announced that the Philips TAPH805 wireless over-ear noise cancelling headphones, first launched in 2019, are now available in Malaysia. According to Philips, the headphones will offer "high-end specifications", but at a mid-range price.
The most obvious of these high-end features, of course, is the Active Noise Cancelling (ANC) technology to help cancel out ambient noise when using the headphones. This is done with the help of a total of four microphones around the earcups: two that sit within the earcup, and two that sit outside the earcup.
The company also says that the headphones have a HRA-accredited bandwidth of up to 40,000Hz, and there is also Bluetooth 5.0 support for compatible devices. Philips says that 40mm drivers will produce music "just as the original artists heard it", with hi-res performance supported.
Meanwhile, the Philips TAPH805 headphones have an estimated battery life of 30 hours, with a full charge taking 2 hours. That's a fairly impressive figure for wireless headphones, and the company says that the headphones will offer six hours of playback from 15 minutes of charging, and two hours of usage from a 5 minute charge.
Like other premium headphones such as the Sony WH-1000XM3, you still have the option to use the TAPH805 with a wired cable, even if the headphones' battery has been drained. Additionally, there's support for Google Assistant, so users will be able to control their mobile devices via voice commands—without actually having to take out your phone.
Overall, it appears that Philips' new wireless headphones could be yet another viable alternative for Malaysians looking for ANC over-ear headphones. Based on pricing, it still isn't cheap—but if you include noise-cancelling tech, great battery life (matching Sony's acclaimed WH-1000XM3), and Google Assistant support? It's certainly worth a look.
The Philips TAPH805 is available at RM999 at Lazmall Mall, Asashi Website, Lazada, Shopee , EIT Store, and Electrical Shing Hing. For the first 100 customers, the headphones will be priced at RM699.