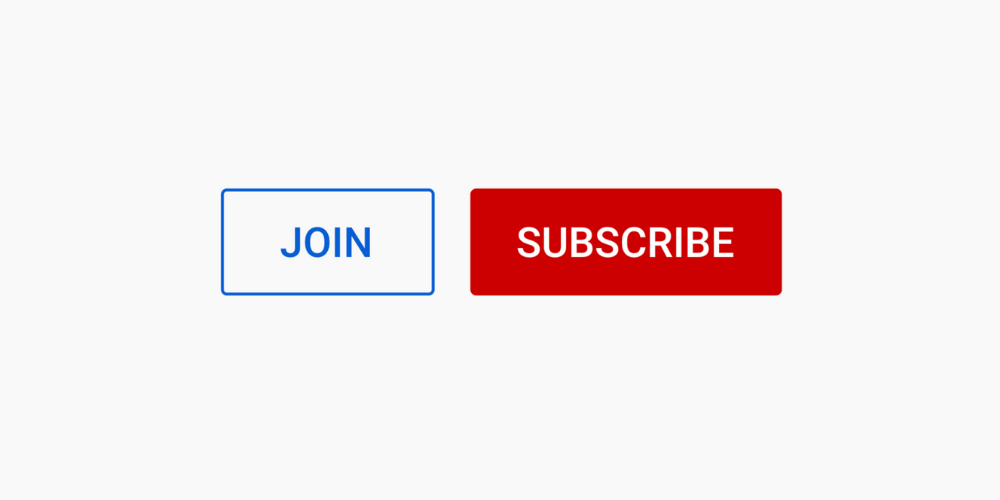 YouTube finally lets Malaysians become a channel member on their site. First introduced in 2018, YouTube lets fans back a creator's channel by clicking a 'Join' button next to their 'Subscribe' button on their channel page. This is another way to support YouTube creators as it is somewhat similar to Patreon.
Joining a channel gives fans access to public badges, emoji and access to other creator perks offered by the channel from time to time, depending on what the channel offers. YouTube also noted that memberships may be priced differently depending on your country or region, or the platform you use but the option of 'Join' wasn't available in Malaysia until now.
Reader @JazliAziz tweeted at us about the memberships on YouTube being available for a while in Malaysia last year, but it disappeared quite quickly. However, it seems that the 'Join' button is back and ready to stay in this country.
Although not all channels offer the option, many popular YouTube channels already do. The creators will need to have at least 100,000 subscribers, be over 18, be members of the YouTube Partner Program and other requirements.
Most of the creators that offer the membership let you join for RM10 per month to receive loyalty badges next to your name in comments and live chat, custom emojis that relate to the channel as well as other online perks. Unbox Therapy, MKBHD, Linus Tech Tips, Dave2D, and Vox are amongst the tech-related channels that offer the membership.
Apart from recognition, you also get perks like access to exclusive content or early viewing access. Channels like The Fitness Marshall offer more expensive join fees (RM50 and RM60 per month) if their fans want to get exclusive videos and discounts for merchandise.
To join a participating channel membership on both the YouTube site and app, here's what you need to do.
Go to the channel of, or a video uploaded by, the creator you'd like to support and see if they've enabled memberships on their channel.
Click or tap Join.
Follow the prompts to enter your payment information.
Click or tap Buy.
You'll see a welcome announcement once your transaction is complete.
Thanks @JazliAziz for giving us a heads up!
[ SOURCE ]
Related reading