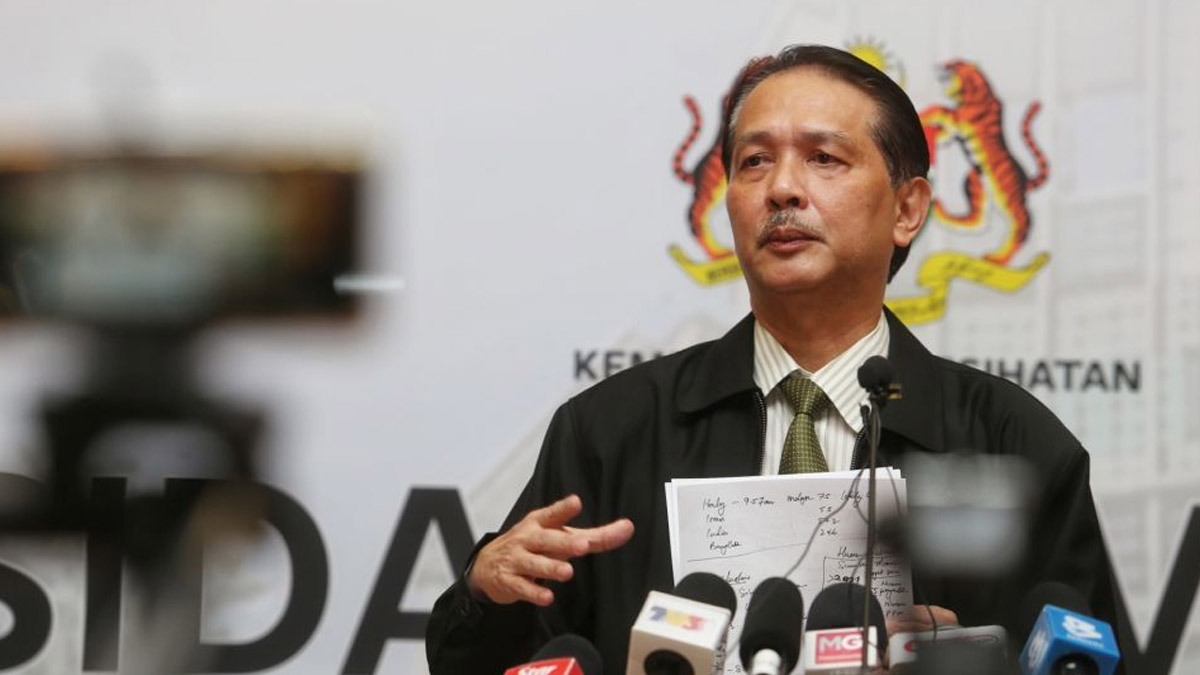 [ UPDATE 02/04/2020 17:10 ] The Health D-G has announced that 122 recoveries have been recorded on the 2nd of April 2020, bringing the total number of recoveries to 767. Additionally, 208 new cases of COVID-19 have been reported, with a total number of 3,116 cases of COVID-19 in Malaysia.
===========================
KUALA LUMPUR, Apr 1 — Health Director-General Datuk Dr Noor Hisham Abdullah announced that Malaysia recorded 108 Covid-19 recoveries today, the highest number so far.
In total, 645 cases have been discharged.
This comes as Malaysia recorded 142 new positive Covid-19 cases today, bringing the total number of cases in the country to 2,908.
To date we have 102 positive Covid-19 cases in the internal care unit. That's eight more compared to yesterday. From this total, 66 need the help of the breathing aide. That's an additional six from yesterday.
"The first deceased case today was case 193, a female aged 80 with a history of diabetes, high blood pressure and heart complications. She had close contact with patient 115 and was treated in Kuala Lumpur Hospital from 13 Mar till she passed at 4.30am yesterday," Dr Noor Hisham revealed today during his daily briefings on Covid-19 in Putrajaya.
"The second deceased was a 62-year-old with a history of diabetes and high blood pressure. He had close contact with patient 486. He was treated at the same hospital from 17 March till his time of passing yesterday night at 10.46pm.
"MOH sends its deepest condolences to the families of the deceased."
Malaysia has entered phase two of the movement control order, which starts today and will last till April 14. — Malay Mail