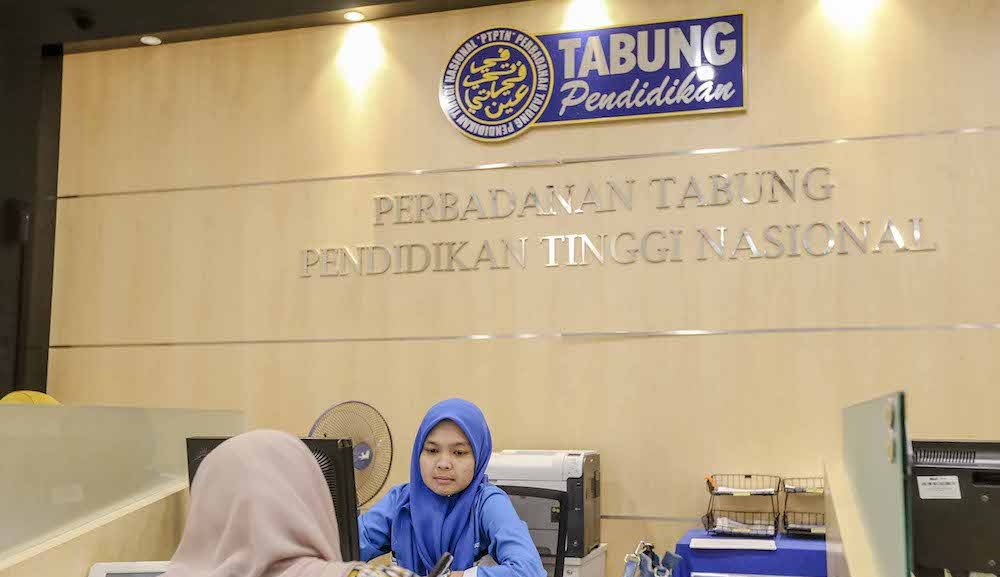 Due to the current COVID-19 outbreak, the government has announced another initiative that will benefit those with existing loans from the National Higher Education Fund Corporation (PTPTN). The Prime Minister has announced that loan repayments will be deferred by 6 months with immediate effect.
Originally, the loan repayments were supposed to be deferred by 3 months until the end of June but they have extended it by another 3 months. With the latest announcements, the loan repayments will be deferred until 30th September 2020.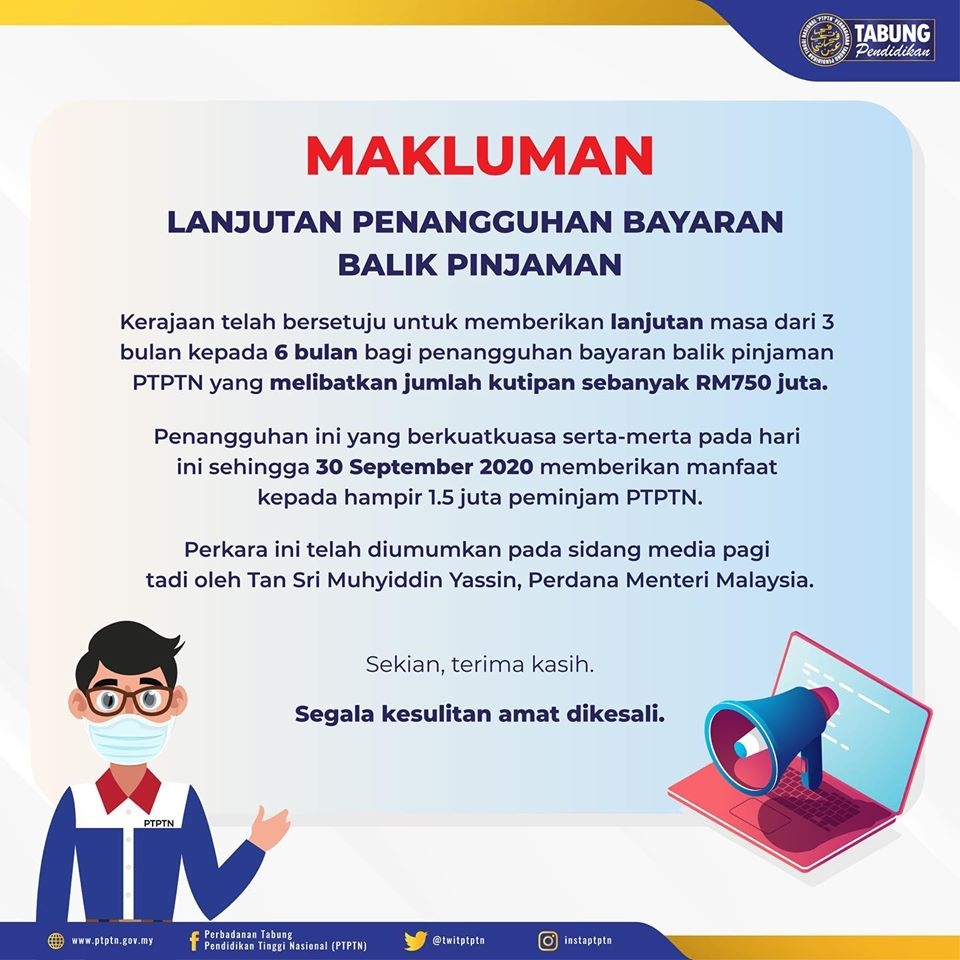 The delay of repayment will benefit almost 1.5 million borrowers and it will affect PTPTN's collection which is estimated to be around RM750 million. The current COVID-19 outbreak and the ongoing Movement Control order has caused financial uncertainty in the country and some people may lose their jobs or get salary cuts. The Prime Minister has just announced several new initiatives to cushion the economical impact.
Apart from the deferment, the government is also allowing eligible EPF members to withdraw up to RM500 a month from their Account 2 to reduce their financial burden. This will be offered for a period of 12 months and members can apply for withdrawal starting 1st April 2020.
[ SOURCE, IMAGE SOURCE ]
Related reading