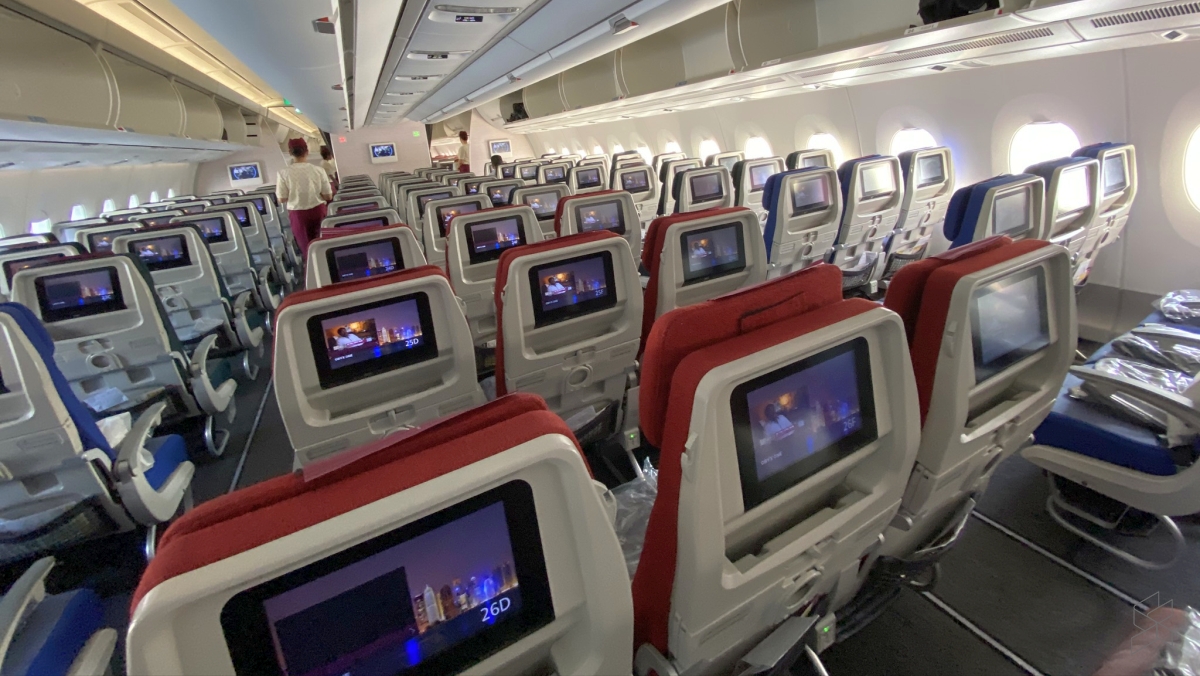 Amidst the COVID-19 outbreak, airlines in Europe are operating flights that are devoid of passengers, according to The Sunday Times. Not only it is a waste of fuel but it has a devastating impact on the environment. Certain planes can consume five gallons of jet fuel per mile, emitting massive amounts of carbon dioxide and other greenhouse gases.
So, if there are no passengers, why not just cancel that flight? The reason operators employ these "ghost" planes can be traced back to a primitive regulation: "to ensure that airlines have access to the busiest EU airports on the basis of principles of neutrality, transparency and non-discrimination." According to the European Commission, if an airline fails to use 80% of their allocated flight slots at an airport, they will risk losing these slots to other competitors. This 80/20 rule also applies to the UK after Brexit as part of its transition agreement.
A prime example is London Heathrow airport, which has the most expensive airport slots in the world. According to FlightAware, a global flight tracking software, two planes from British Airways that made very brisk trips within the UK were thought to be empty or "ghost" planes.
British Airways flight number BAW2703 departed on Thursday, March 5th at 18:01 UTC from London, Heathrow. A brief 24 minutes later the plane had finished its trip and landed in London, Gatwick at 18:25 UTC. Another example is when British Airways flight number BAW9277 departed Heathrow at 17:25 UTC and landed in Gatwick 26 minutes later at 17:51 UTC. However, a spokesperson for British Airways had shared to Simply Flying that this is a common procedure done to swap planes between the two airports.
Ultimately, these flight operators just have to prove that they have the customer demand. Due to this quota, operators are in limbo because of the substantial reduction in flight demand amidst the COVID-19 outbreak. The UK Transport Secretary, Grant Shapps wrote to regulators asking to suspend these rules temporarily to avoid further environmental and economic ramifications.
According to the International Air Transport Association (IATA), the cost of flying empty planes adds to the aviation industry's estimated USD 113 billion (RM581 billion) in lost sales as people avoid travelling. These "ghost" flights are one of the environmental effects of COVID-19's rapid spread. IATA which represents over 200 airlines has also urged aviation regulators to suspend slot rules as some airlines are experiencing 50% no-shows across several markets.
Global oil demand has also plummeted. Even in Malaysia, fuel prices had dropped significantly, with RON95 priced at RM1.89/litre and RON97 priced at RM2.19/litre. Let's also not forget that air pollution in China has reduced substantially as the government quarantines its citizens in an attempt to curb the spreading of COVID-19.
As the passengers decline, this poses an imminent threat towards airline workers. Different airlines are using different methods to cope with this decline. Some have placed a temporary freeze for hiring new staff, urging workers to take unpaid leave or asking workers to go on a holiday. A prime example of this is Hong Kong-based Cathay Pacific which cut down its flights by 40% and proceeded to ask its 30,000 workers to take three weeks of unpaid leave. Cathay Pacific is not the only one to take such measures. Emirates, an airline based in Dubai, has also thought it would be best to ask their employees to take unpaid leave.
Similarly, Malindo Air has announced a 50% pay cut for its employees in order to mitigate the effects of COVID-19 on the aviation industry. This also comes with two weeks of unpaid leave for the staff.