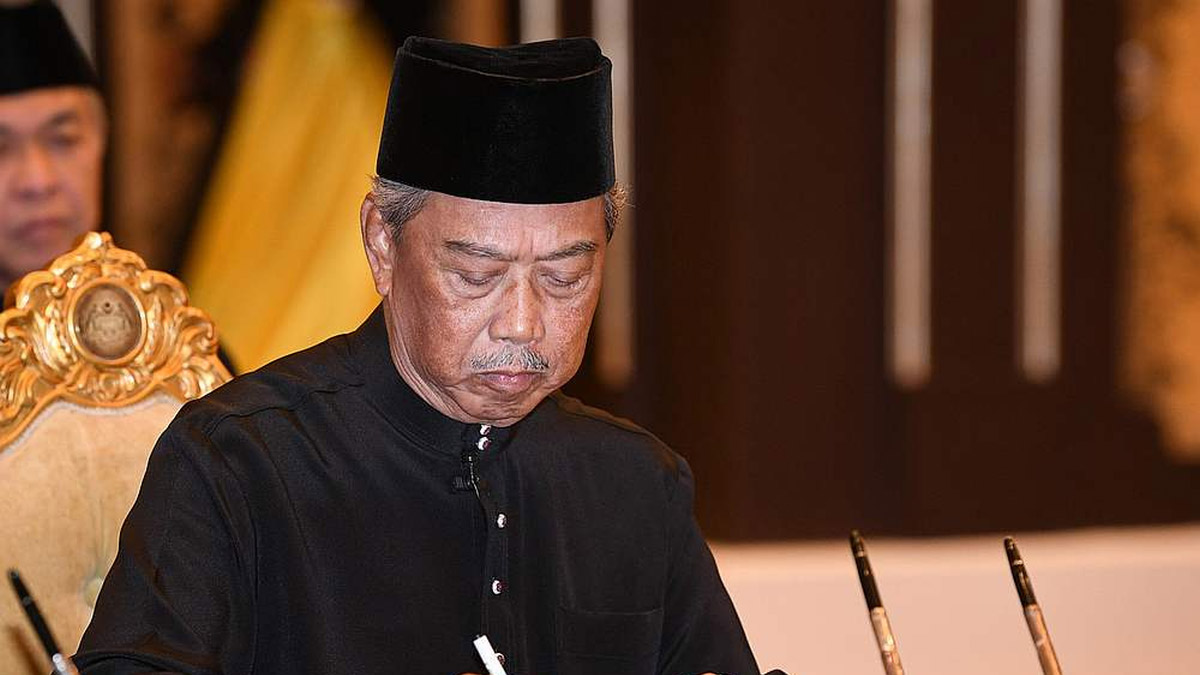 It's certainly been a tumultuous week for Malaysians, hasn't it? Regardless of which side you might support/sympathise with, the events of the past week have certainly been a drastic sequence. From the resignation of Tun Mahathir, to the eventual swearing in of Tan Sri Muhyiddin Yassin as the 8th Prime Minister of Malaysia—along with a tonne of politicking in between—it's been pretty stressful stuff.
But on a lighter note, it turns out that our new PM uses an iPhone. The freshly-minted PM was seen using an iPhone 11 Pro Max in a video that has made the rounds online, where he receives a congratulatory call from his Indonesian counterpart, President Joko Widodo. You can tell that it's the latest iPhone from Apple by the recognisable camera module on the back of the device.
Have a look:
The iPhone 11 Pro Max, to recap, is Apple's current top-of-the-line flagship smartphone. Pricing starts at RM5,299 for the base model with 64GB of storage, although there are multiple variants available:
iPhone 11
64GB – RM3,399
128GB – RM3,599
256GB – RM4,099


iPhone 11 Pro
64GB – RM4,899
256GB – RM5,599
512GB – RM6,499


iPhone 11 Pro Max
64GB – RM5,299
256GB – RM5,999
512GB – RM6,899
Of course, we also discovered that former Finance Minister, Lim Guan Eng, uses a Galaxy Fold—a good choice for someone that opens a lot of spreadsheets, apparently. Tan Sri Muhyiddin's choice of smartphone, on the other hand, is a more predictable, albeit less flexible choice to Lim's—perhaps the PM has a separate iPad for all of his spreadsheet needs.
As of now, the political situation in Malaysia remains unstable. The current opposition (Pakatan Harapan) hopes to table a vote of no confidence during the next Parliamentary sitting, with notable figures claiming that the current ruling coalition (Perikatan Nasional) does not have the required majority in Parliament. That said, we don't know when that will be.
What we do know, however, that our new PM uses an iPhone. And if this were a movie, perhaps that might mean something. Rian Johnson (director of Star Wars: The Last Jedi and Knives Out), recently shared that Apple doesn't allow iPhones to be used by "bad guys" in movies—read into that if you want to.
[ IMAGE SOURCE ]
Related reading