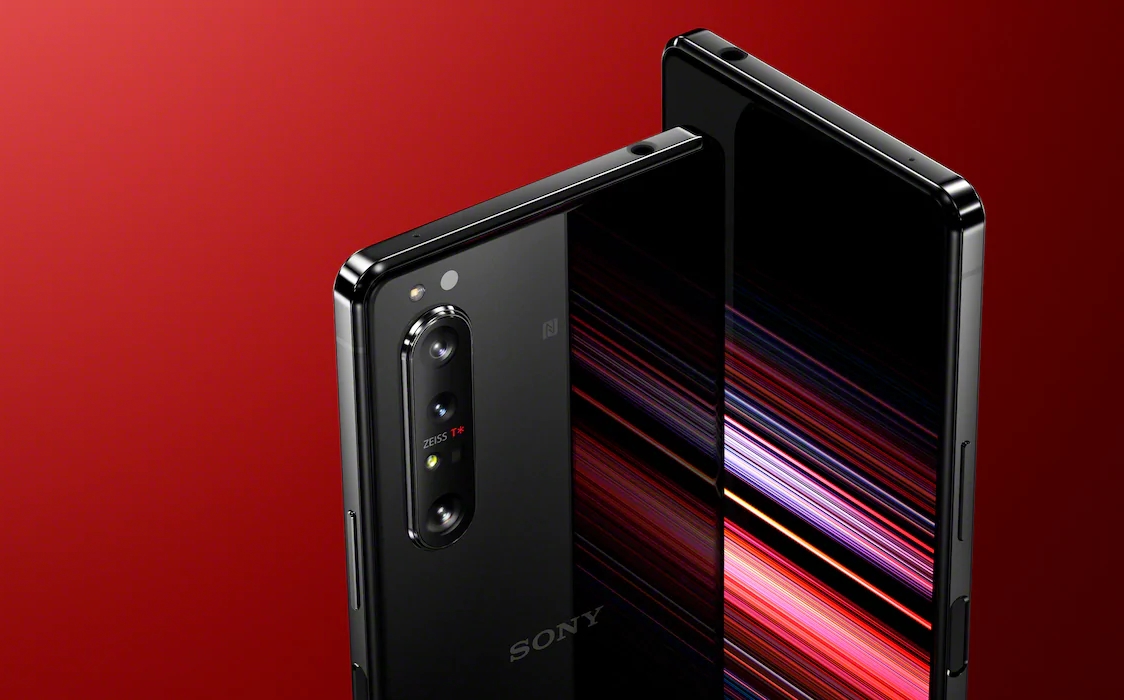 I didn't think I would be psyched to see a Sony smartphone in a while. They used to be exciting, but every time I've seen one since the Xperia Z series, I've been disappointed. Even after they re-launched with the Xperia 1, it left a lot to be desired. But now, now we've got the Sony Xperia 1 II, and it looks mighty exciting because it looks like Sony is learning.
Yes, the name looks quite silly, especially when its spelled out. "Like, how do you even pronounce that?" I've heard people ask. But, if you're familiar with Sony's cameras or their headphones, you'll probably have some idea. It's the Sony Xperia 1 Mark 2, and y'know I don't really hate it. In fact, to me this signifies Sony's move away from the troubles of Sony Mobile's past, and into the realm of their cameras and headphones where the company pretty much reigns supreme.

Let's start by getting the usual flagship smartphone updates out of the way. At its heart, the Sony Xperia 1 II is powered by a Qualcomm Snapdragon 865 processor that's mated to 8GB of RAM and 256GB of UFS storage (expandable via microSD up to 1TB). Would I have liked to see more RAM and storage? Yes, absolutely, but then again if you consider the fact that even someone like Samsung only equips their most powerful RM4,999 smartphone with 128GB of storage in Malaysia, I guess I can give Sony a pass on this one.
Up front, you get a 21:9 aspect ratio 6.5″ 4K HDR OLED display that is as excessive as Sony's premium flagship displays have always been recently. I think they're the only ones who still do 4K screens, but what makes it even more interesting this time is that the handset has something called "motion blur reduction technology". Y'know how quite a few flagships now have fast refresh rate displays? Well, Sony's doesn't, but this motion blur tech is supposed to emulate that by cutting down on the lag that occurs between frames so you get the effect of a 90Hz display without actually having a 90Hz display.

Of course, the purists will sneer at this fact, but to me, as long as it looks the part I don't think it will matter because it is still all about the experience in the end. Who knows, it could even be kinder to battery consumption, which is a trade-off I'll gladly take.
Oh, and speaking of battery capacity, Sony has finally heard our cries of woe and equipped their flagship handset with a respectable 4,000 mAh cell with support for USB-C PD fast-charging. Now, I noted in my Xperia 1 review that despite the small battery, the phone still gave me a decent battery life, so I'm pretty darn stoked to see how well a much larger cell can do.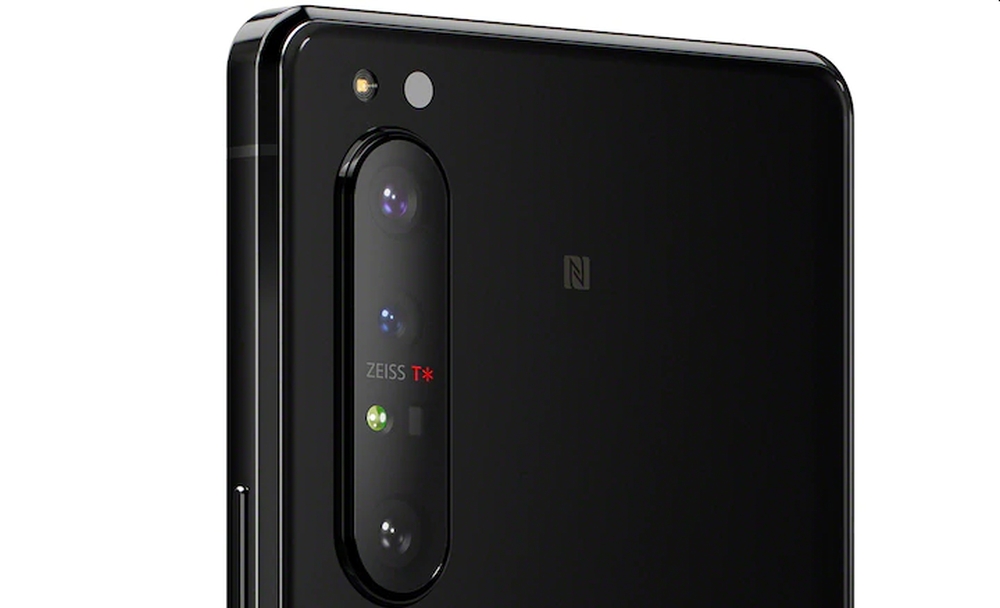 Now, we get to the device's headline feature: its camera. I think Sony is the only smartphone maker in the world right now that doesn't count their depth sensor as part of their multi-camera setup. So, with the Xperia 1 II, you get a triple camera setup plus a 3D iToF (indirect Time-of-Flight) sensor.
There's a 12MP ultra-wide f/2.2 16mm equivalent camera, a 12MP telephoto f/2.4 70mm equivalent camera, and a 12MP wide f/1.7 24mm equivalent camera. While the telephoto and ultra-wide camera have 1/2.6″ sensors, the 12MP wide camera has a larger 1/1.7″ sensor instead.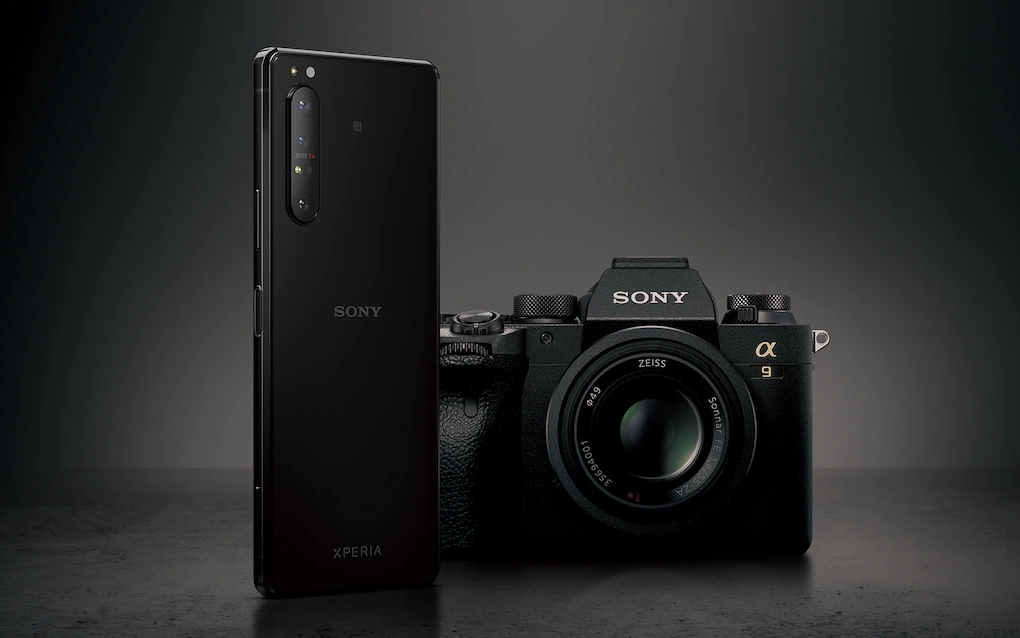 While there are no super high resolution sensors on the Xperia 1 II, the company says they've leveraged on their high-speed Sony a9 camera engineers as well as lensmaker Zeiss to take their smartphone camera to the next level. As a result, the camera features a Zeiss T* coating that's designed to reduce reflections (make glass more invisible) which will ultimately help with improved contrast even when shooting in bright situations. After all, the T* coating is supposed to "make glass invisible".
Meanwhile, the smartphone camera itself has the ability to shoot up to 20fps burst with full AF/AE (auto focus, auto exposure). Not only that, but the smartphone can continuously calculate exposure and autofocus up to 60 times a second to help you get the best shot even in fast-moving scenes.
Oh, and obviously this would be pointless if the phone's AF speed was slow. Sony's Xperia 1 II, however, employs what they call a dual photo diode sensor that works together with the 3D iToF sensor to give you the best focusing speed they can under any lighting condition. Although they don't call it that, the dual photo diode focusing tech seems to work a lot like Dual Pixel AF on something like a Samsung Galaxy flagship.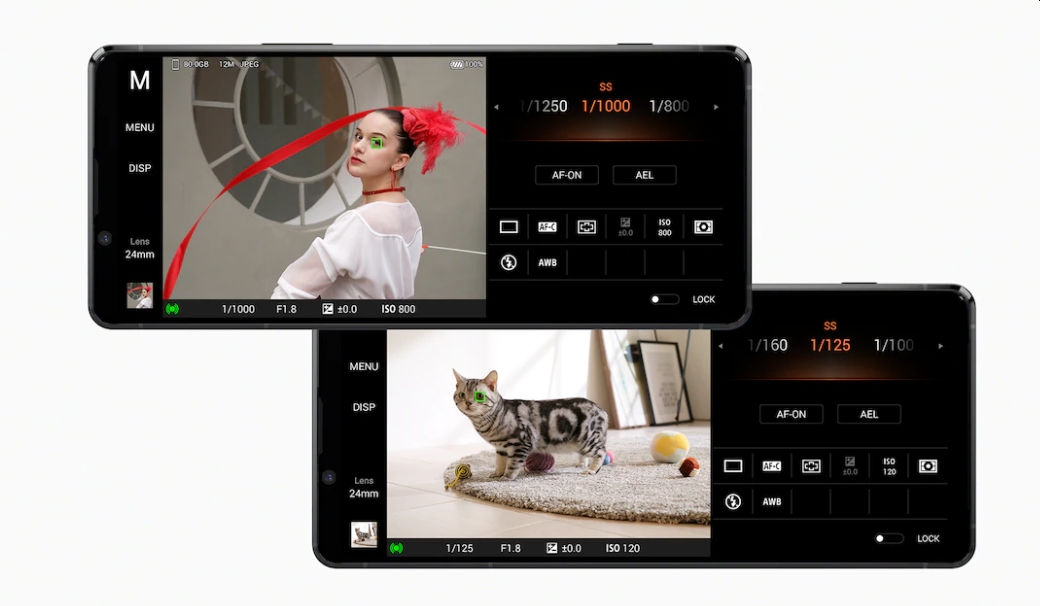 But, much like the Xperia 1, the Xperia 1 II also comes with Eye AF but this time it works on both human and animal eyes much like the new update Sony pushed to their Alpha cameras. What's more, to make sure you have the same kind of feel, there is also a special Photography Pro camera app that gives you a bunch of manual controls while emulating the look and feel of shooting with a Sony camera.
If you're more of a videographer, you might be happy to know that the Cinema Pro app will also be making a return to the Xperia 1 II, but this it also comes with touch auto focus. That, was one of the criticisms I had of the original Cinema Pro app so I'm glad to see Sony include this feature.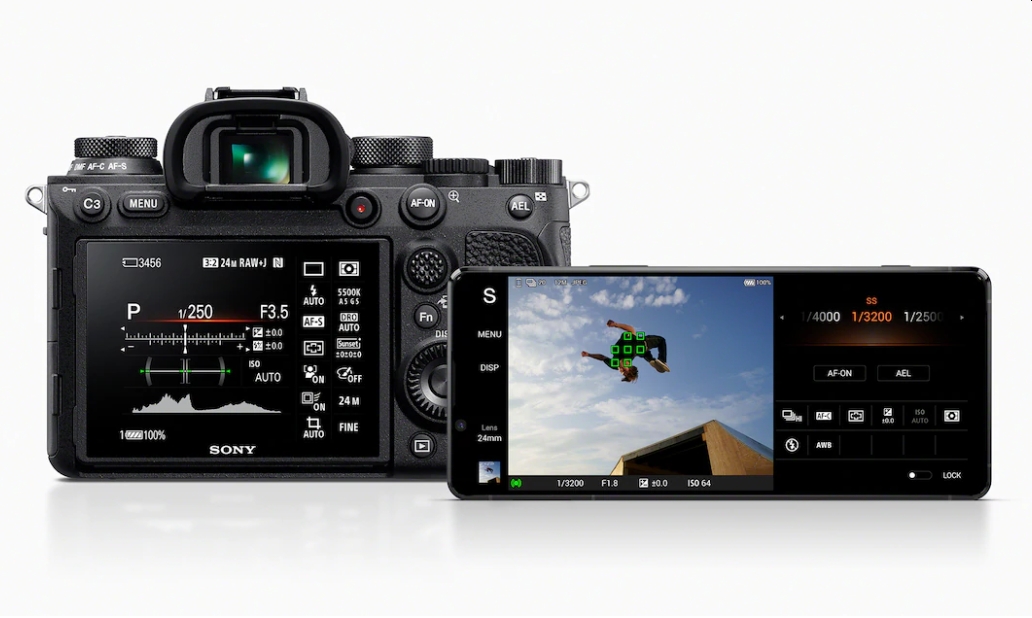 On top of that, Sony also made a bunch of meaningful tweaks to the handset that almost looks like they were listening to us. For starters, the 3.5mm headphone jack is back, and it now has support for 360 Reality Audio when you listen to music on Tidal. Sony even took the time to improve their stereo speakers—at least, that's what they claimed on their website. But, I was a little disappointed to see the gimmicky Dynamic Vibration system make a return to this device too—though I suppose you can turn it off if you don't want to use it.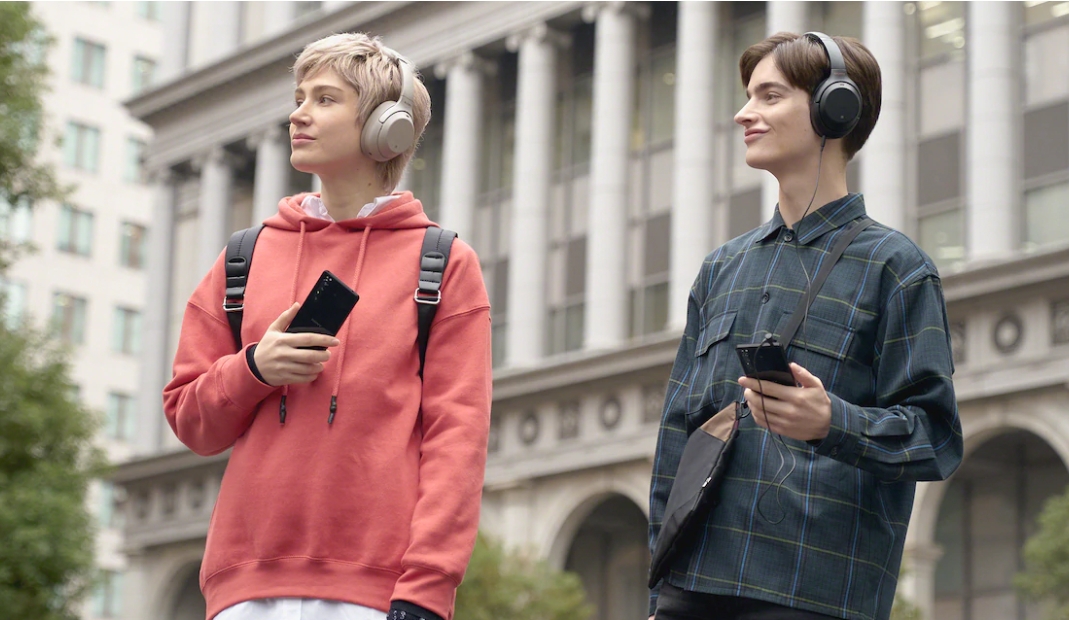 The fingerprint scanner also makes a return to the power button, though the side mounted scanner is my least preferred configuration because of how unreliable they have been in my experience. It is also IP68 water resistant and comes in this new design that I definitely prefer over the Xperia 1. The chamfered edges around the band and the matte black back give it an industrial look that I really dig. I just hope it feels as good as it looks because the Xperia 1 did not feel particularly premium in my hands.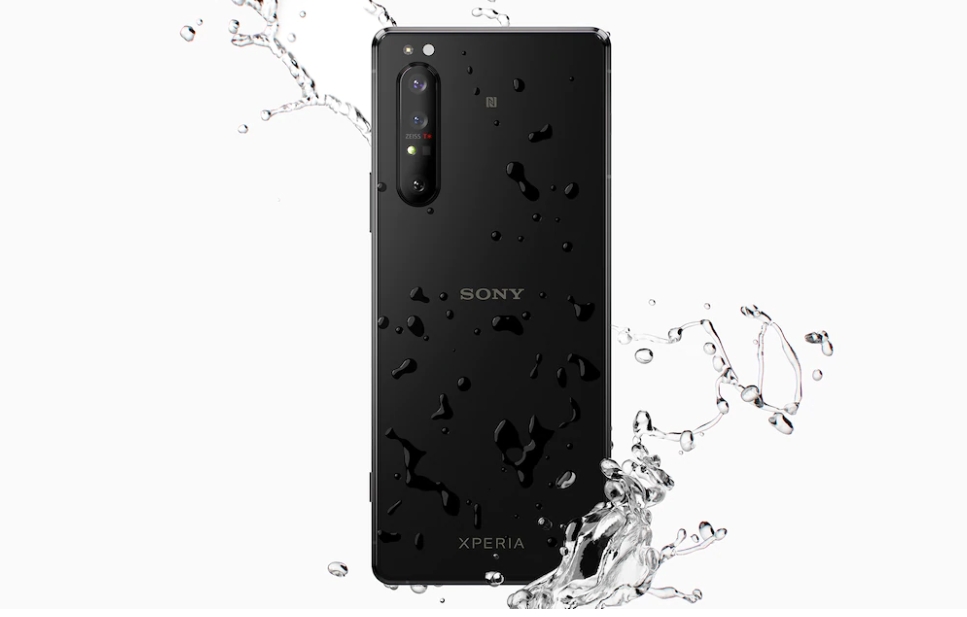 As a whole, I have to say that I'm pretty impressed with the tweaks Sony has made to the Xperia 1 II. It looks like they went out and hit pretty much every pain point I had with the Xperia 1 while also finding space to improve the device as a whole. And as a result, I am once again excited for a Sony flagship phone.
That being said, there is the one big question that is still left unanswered: the price. The RM4,299 retail price tag of the Xperia 1 single-handedly killed the smartphone for me because after spending some time with the handset I did not think that it could stand toe-to-toe with the others at this price point.
We don't know if the Sony Xperia 1 II will make it into Malaysia or not. At this point, there's no information surrounding its price so it is a little hard to make any educated guesses. That said, we will let you know as soon as we hear anything so keep it locked to SoyaCincau.com.
In the meantime, let me know what you think of the Xperia 1 II in the comments below.
For more details, head to the website.
Sony Xperia Pro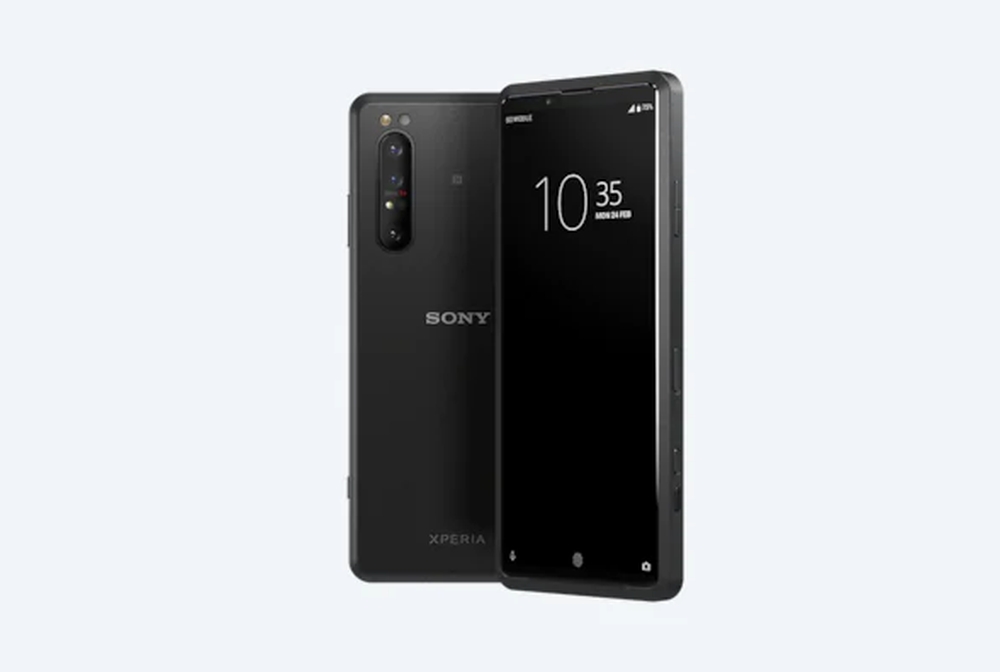 Sony also built something called the Xperia Pro, but as of now details surrounding this device are a little scarce. From the looks of it, the device wasn't built purely to be a smartphone, but more like a companion device for their pro customers. As a result it has a big focus on 5G mmWave as well as an HDMI port so you can hook it up and use it as a monitor. There's also a shortcut key that you can reprogram on top of the other features found in the Xperia 1 II including its Snapdragon 865 processor.
More details here.
Related