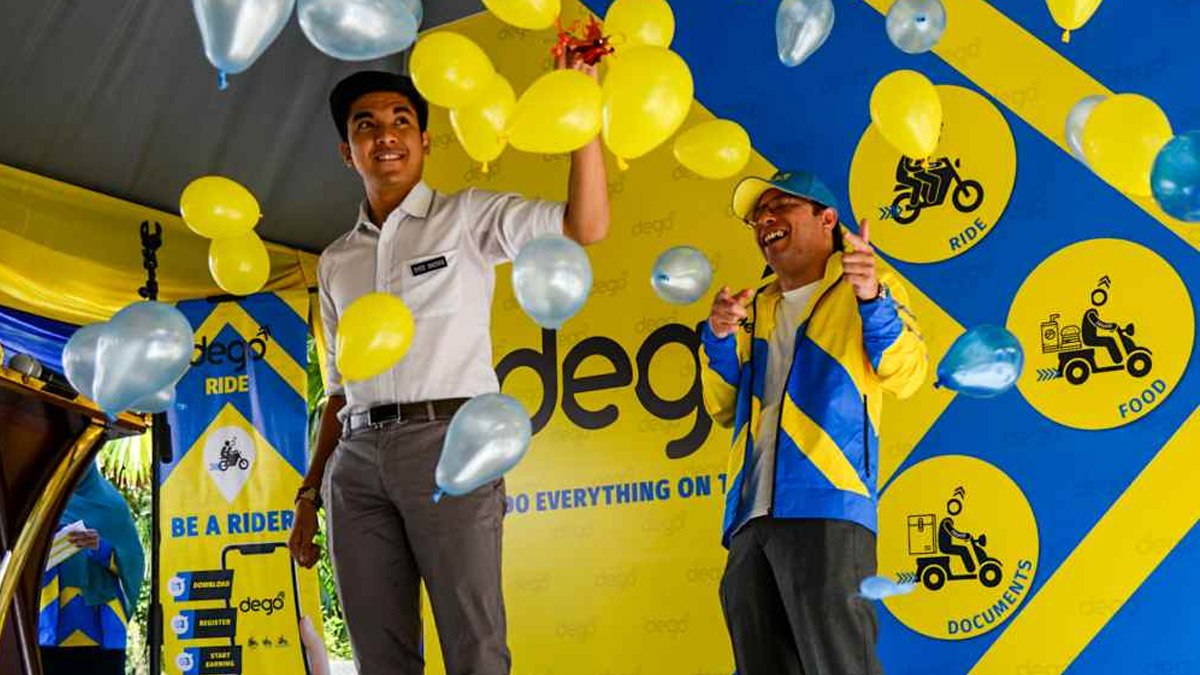 Dego Ride has announced that it has now begun operations in the Klang Valley, with operations spanning from Putrajaya to Shah Alam. If you've kept up with previous news, the 6 month trial period for motorcycle ride-hailing services starts from January 2020, with much of the focus thus far on Indonesian company, GoJek.
The company was banned in 2017 over public safety concerns, with the rate of motor accidents involving motorcycles alarming many. However, the Minister of Youth and Sports, Syed Saddiq, has worked towards approving a trial period for such services with a view to improving employment rates among the youth segment of society.
"I was informed that they will create 5,000 employment opportunities for youths, who could earn between RM1,500 and RM3,500 monthly."
However, there have been concerns from certain quarters that the concept of motorcycle ride-hailing is one that isn't culturally appropriate. Much of that is reported concerns over female passengers riding with male riders.
Addressing that, Dego Ride founder and CEO, Nabil Feisal Bamadhaj was reported by The Star as saying that riders will "cater to passengers of their own gender"—there are 700 riders approved at the moment, with over 4,000 applicants in total.
"We call on more women rider to join us, as there has been high demand from female passengers for their last mile connections."
While the concerns over safety are valid in their own right, motorcycle ride-hailing could fill a niche for the last mile of a commute. Currently, using ride-hailing services can be a costly habit, especially for short trips between public transport terminals and offices/homes.
However, there are only a reported 100 female riders signed up right now, and less than 50 have been approved thus far.
Dego Ride's rates are RM3 for the first 3KM, with RM1 charged for every subsequent kilometre. Dego says that they will conduct regular checks on registered vehicles to maintain safety, while passengers are to be covered by insurance provided.
[ SOURCE , 2, 3 , IMAGE SOURCE ]