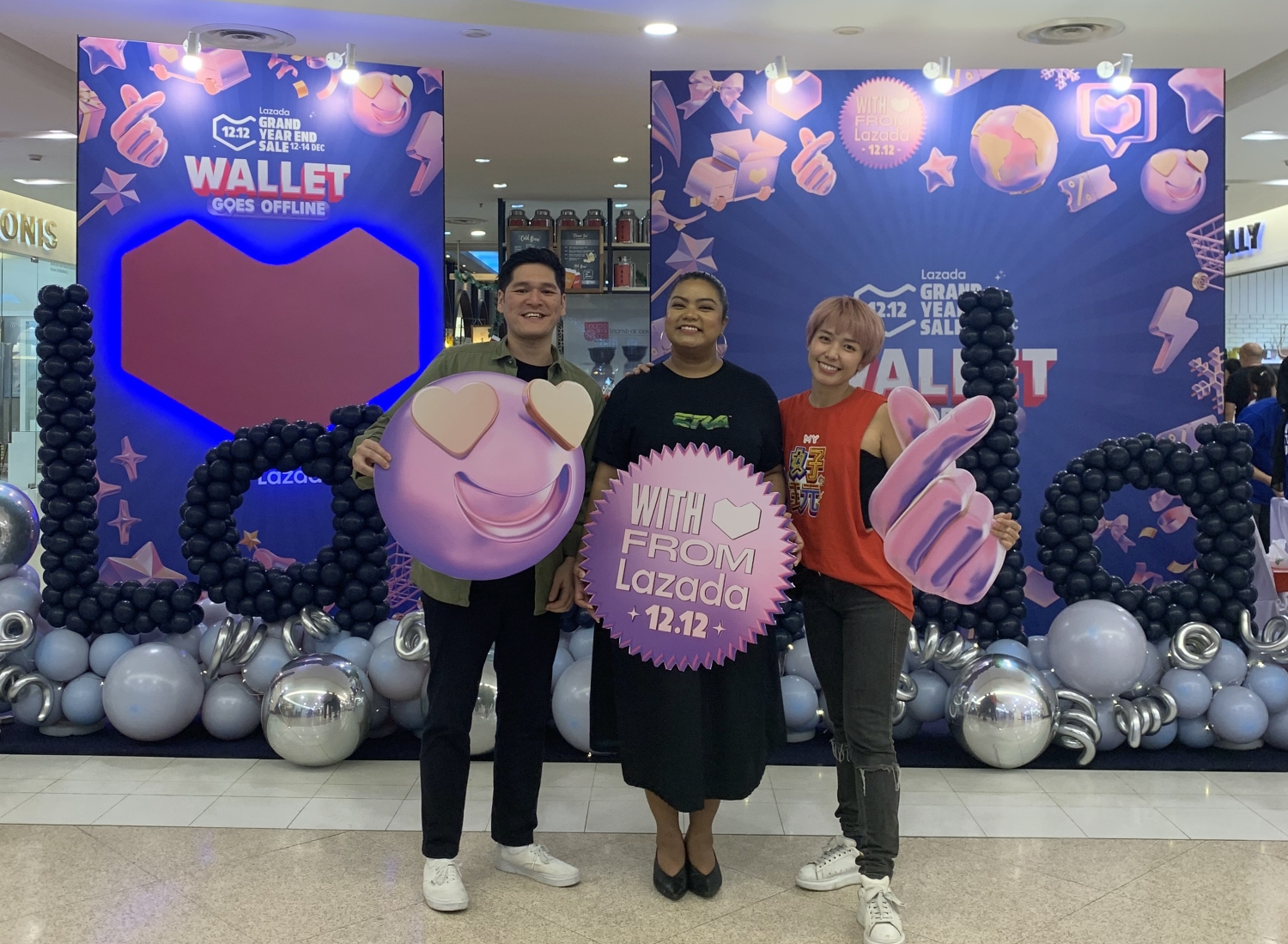 This post is brought to you by Lazada.
With the rise of online shopping, many feared that eCommerce platforms pose a serious threat to traditional retail shops. eCommerce sales have been rising constantly each year but what if there's a way for online platforms to not only complement existing retail outlets but also to drive more sales on the ground?
Lazada, the leading eCommerce platform has done something different during the recent 12.12 Grand Year End Sales. The Lazada Wallet was extended to offline retail outlets for the first time ever for an online-to-offline (O2O) promotion during 12.12. This enables shoppers to purchase cash vouchers with discounts of at least 50% and redeem them at Lazada brand partners' physical stores on 14 and 15 December, where they can enjoy even more exclusive in-store deals. For the payment balance, users can enjoy an additional 12% discount when paying via their Lazada Wallet at the 12 participating LazMall brand stores in the Klang Valley. 
Apart from providing great deals, Lazada has experienced its highest adoption of Lazada Wallet ever with 1 in 2 Malaysians using the Wallet as their preferred payment option on the platform for 12.12. The peak rate of transactions per minute for the digital wallet has increased by more than 236% year on year.
The sale of the cash vouchers has significantly increased in-store footfall during the weekend of the O2O sale with a voucher redemption rate of 96%. Within the first 4 hours, over a thousand purchases were made at the stores and the brands saw up to 13 times uplift in the total number of in-store transactions and 9.4 times uplift in sales compared to a typical weekend.
The tremendous response for the O2O initiative is solid proof that Malaysians are open to new shopping experiences. The campaign had successfully driven a huge crowd to the participating traditional brick and mortar stores during the redemption days.
This includes realme at Sunway Pyramid and Viewnet in Plaza Lowyat where customers had lined up in front of the stores during the limited-time offer period between 12pm to 2pm. HealthLand in Sunway Pyramid had sold close to 300 hours' worth of massages during the 12.12 online-to-offline sale alone.
According to Lazada, they are continuing to bring the best customer experience through New Retail innovations to stay ahead of the Malaysian consumers' wants and needs, while bringing more value to their brands and sellers as the trusted eCommerce partner. The Lazada Wallet which was initially released as a solution for the bottleneck in payment infrastructure has been expanded for offline use as a showcase of what the future of retail can hold for sellers and consumers. Lazada recognises the demand for new cashless solutions and they will invest more efforts and further use of Lazada Wallet in 2020.
Apart from the Lazada Wallet Goes Offline campaign, the Lazada Malaysia platform has also seen an upward trend in customer confidence with the recently announced Lazada Milk Formula Guarantee and Car Seat Assurance. The 3-times Money Back Guarantee on authentic products with an extended minimum of 7 months period-to-expiry offered by the Milk Formula Guarantee for 18 trusted milk brands on LazMall clearly reverberated with Malaysian parents as there was a 6x uplift in sales for milk powder during 12.12. Similarly, with the Car Seat Assurance programme, which was introduced to raise awareness on the importance of child restraint systems (CRS), LazMall recorded 5X uplift year-on-year in units of child car seats sold. 
Although 12.12 is one of the busiest times of the year, Lazada Malaysia has broken a new regional record by delivering its first order within the first 39 minutes of the sale. The previous delivery record was 80 minutes during last month's 11.11 sale. Lazada eLogistics (LeL) has also increased its manpower by 9 times to cope with the increase in demand during the year-end festive season. 
The recent 12.12 sales event has created many record-breaking results for Lazada while delivering several firsts for eCommerce in Malaysia. The O2O campaign, all-time-high Lazada Wallet adoption and new delivery record times are clear examples that there's still a lot of potential for eCommerce to grow. With Lazada looking forward to the new age of New Retail, you can expect more promotions and in-store shopping experiences in the year to come.