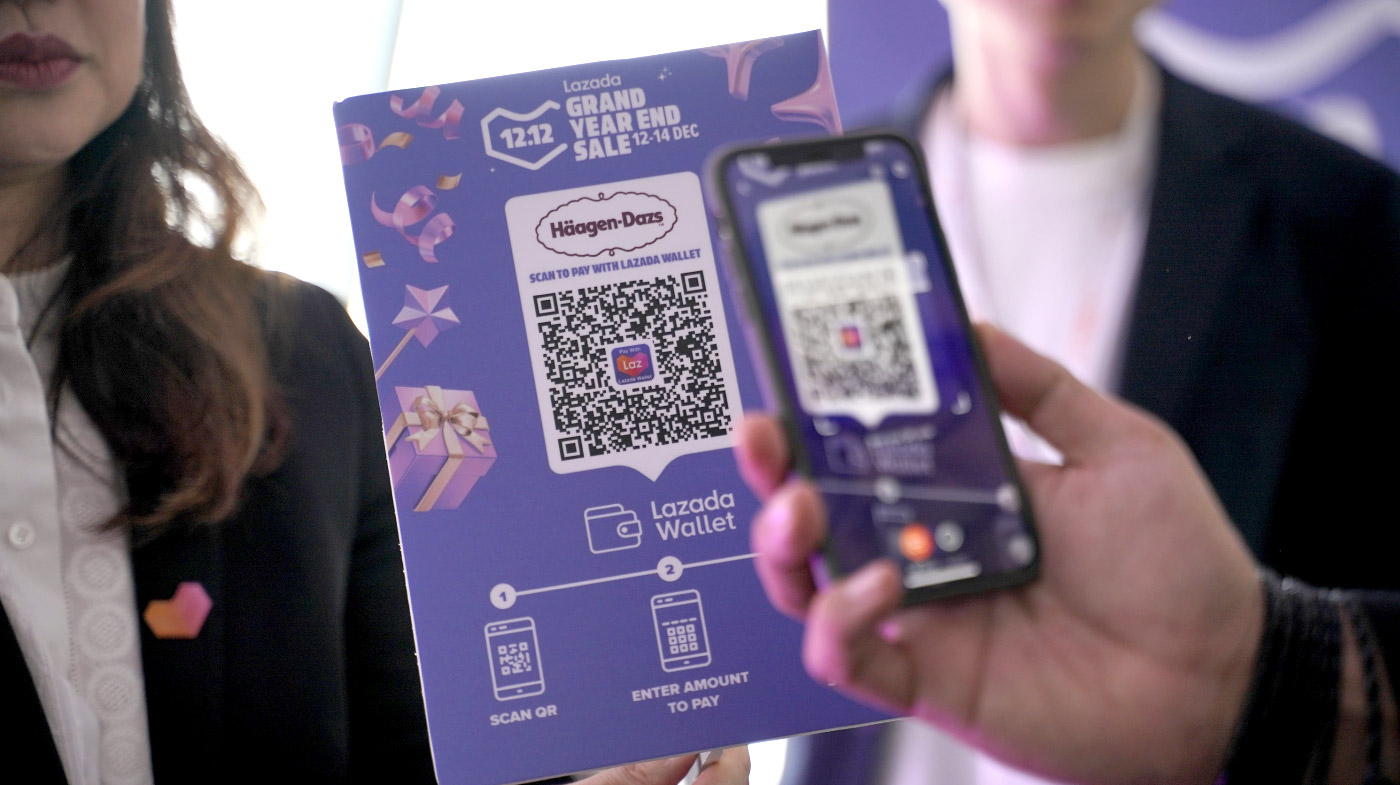 12.12 is one of the biggest sale events for online shoppers but this time, Lazada is doing something rather different. Apart from having discounts and promos on the online platform, the Lazada Wallet will be going offline during the 12.12 Grand Year End Sale. Shoppers can purchase cash vouchers online with discounts of at least 50% off and then use it to pay for purchases at LazMall brand partner physical stores.
To enjoy these significant savings, you can purchase the cash vouchers on Lazada on 12th-13th December 2019 using the Lazada Wallet. You'll receive an app notification to confirm that the voucher is yours. Do note that the Lazada Wallet offline partners are located within the Klang Valley.
On 14th-15th December, the vouchers can be utilised at the respective stores to enjoy in-store deals. To stretch your ringgit further, you can pay the balance of your transaction using your Lazada Wallet to enjoy an extra 12% discount with terms and conditions apply. There will be a QR code for you to scan using the Lazada app and then you'll just need to tap on "Pay Now" to complete the purchase and receive an additional discount.
According to Lazada, the online to offline Lazada Wallet initiative on 12.12 is a showcase of Lazada's New Retail innovation and it provides a glimpse into the possibilities of what the future of retail can hold for sellers and consumers. In addition, the integration of Lazada Wallet for both online and offline channel highlights the potential of eCommerce in helping businesses expand their reach while allowing brands and sellers to generate awareness for their businesses.
Apart from the online to offline sales promo, Lazada is having 12.12 LazLive streams with over 200 sellers via the Lazada app. Just search for LazLive on the app or tap on "Feed" button on the bottom of the screen. Viewers will also stand a chance to redeem exclusive vouchers and wallet rebates. Exclusive products and deals that are available during the live stream can be added to the cart from 1st to 14th December, and you can check out the items from 12th to 14th December 2019.