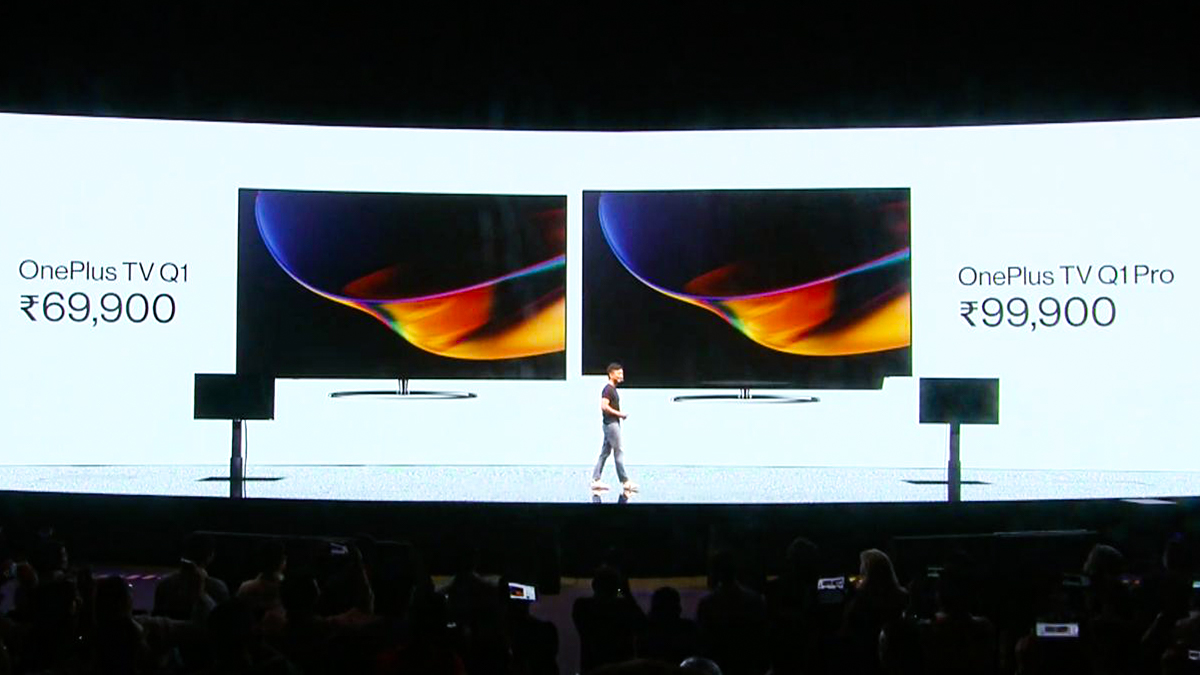 After months of waiting, OnePlus has finally launched its Smart TV. Rather obviously, they're calling it the OnePlus TV, and it will run on the Android TV OS. First available in India, there will be 2 variants: the OnePlus TV Q1 and the OnePlus TV Q1 Pro. The former will retail for INR69,900 (about RM4,126) and the Pro variant will go for INR99,900 (about RM5,897).
The 55″ 4K QLED display featured on the OnePlus TV supposedly looks brighter and more vivid that many TVs on the market today—OnePlus attributes this to the quantum dot layer between the back LED panel and the front LCD panel. Dolby Atmos and HDR10+ is also supported, along with Bluetooth 5.0.
As the TV runs on Android TV OS, you expectedly get support for Google Assistant and Amazon's Alexa assistant. However, OnePlus is including a new "experience" for the OS: OxygenPlay. This supposedly centralises content from different sources into a hub, although it doesn't appear that Netflix is included for now (Amazon Prime Video is available).
Just like other Android TVs, your smartphone doubles up as a remote, with a variety of tasks able to be performed. The OnePlus Connect app, essentially, will allow you to control basic TV functions, send voice commands to Google Assistant, and also to connect to OxygenPlay.
OnePlus has clearly put a lot of thought into the aesthetic element of the TV, as well. The OnePlus TV has "a nearly bezel-less" screen, and there's a retractable sound bar that drops when you turn the TV on—this is only available on the Pro variant, however. Regardless of that, the audio setup here is certainly decent, to say the least: 4 full-range front-facing speakers, 2 front-facing tweeters, and 2 rear sub-woofer. The OnePlus TV Q1, meanwhile, only has 4 built-in speakers, without the slide-down sound bar.
"OnePlus TV features superior craftsmanship and embodies our minimalist design philosophy. The TV body boasts a slim unified profile to fit into any living room setting without adding clutter.With a nearly bezel-less screen and a moving sound bar, our smart TV provides an even more immersive and riveting home entertainment experience."

At the moment, we don't know when, or if the OnePlus TV will make its way to Malaysian shores. But with the continued rise in popularity of Android TVs, there's certainly interest on our end.