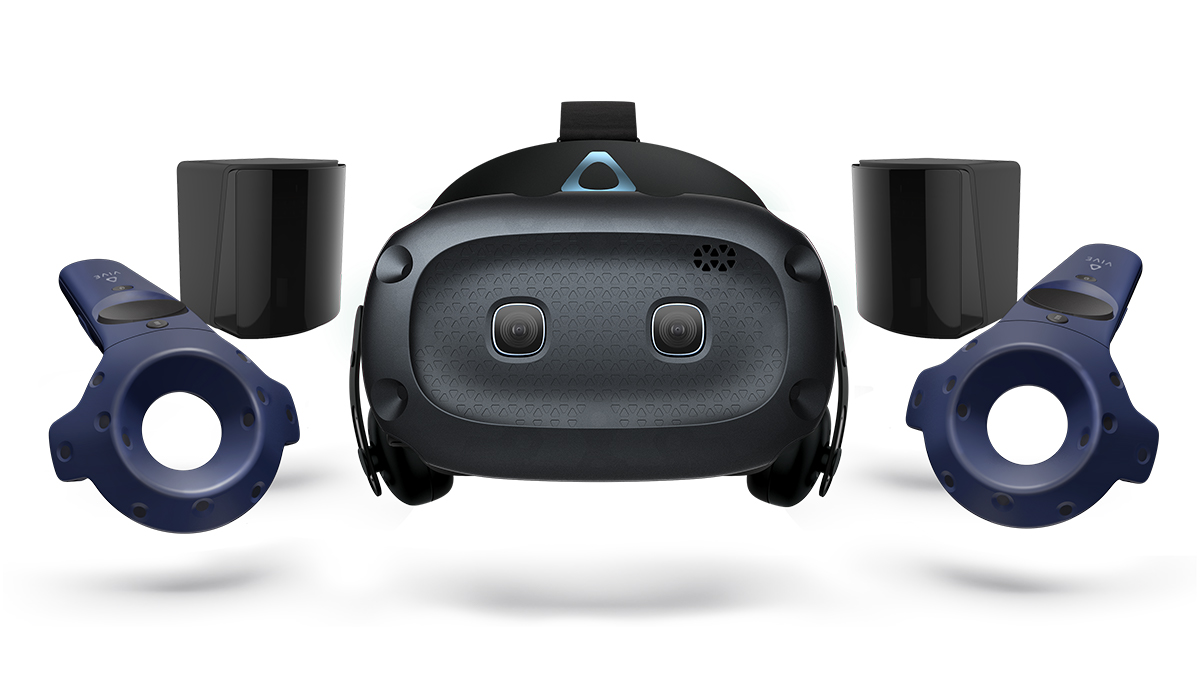 HTC has announced that their latest consumer-targeted Virtual Reality (VR) headset, the Vive Cosmos, will be available in Malaysia on October the 4th, 2019. The Cosmos utilises 6 camera sensors for inside-out tracking, while the it features a 2880 x 1700 combined pixel resolution—which is 88% more than the original Vive.
With the Vive Cosmos not relying on external trackers (unlike the original Vive and Vive Pro), HTC will also be releasing an External Tracking Mod that supplements the inside-out tracking system with SteamVR tracking during the first quarter of 2020. This means that users can use the Vive Cosmos with Lighthouse base stations, with support for the Vive tracker.
However, reports state that when the headset is being used with SteamVR tracking, the Cosmos' controllers won't work—instead, you'll have to use other controllers that support Steam's VR tracking. HTC says that the modular faceplate is designed with future accessories in mind, although the External Tracking Mod is the only mod officially announced at this present time.
The headset also has a flip-up design, which basically means that you can easily take a break from the experience without removing the entire headset, along with on-ear headphones. And for those that prefer a little mobility with their VR experiences, there's also support for the Vive wireless adapter.
The Vive Cosmos will be priced at RM3,699, with pre-orders beginning on September 12, while the headset will be officially available on October 4. Pre-order customers (by October 2) will also receive a 12-month membership to Viveport Infinity, a VR subscription service. Pre-order customers will also receive a free VR game: AEON.
To place a pre-order, head to Vive's official site, or on Lazada or Shopee. On October 4, you can also purchase the VR headset at authorised physical retailers. To find out more, click here.